It was tough sledding for Team USA during the second Collins Cup, zero race wins from 12 and the dishonour of taking home the broken spokes trophy.
Matt Hanson and Ben Kanute had particularly tough days as they came up against Norweigan duo of Kristian Blummenfelt and Gustav Iden in their individual races – and both had remarkably similar tales to tell.
Defending Olympic and IRONMAN World Champion Blummenfelt blew the opposition away in Match 7, defeating Team Internationals Hayden Wilde by eight minutes, 14 seconds and Kanute by 11 minutes, 58 seconds.
And to put Blummenfelt's time of 3:09:19 into context, it was comfortably the fastest of the day (Iden was next best) and the only one under the 3:10 mark.
Paying for 'being aggressive'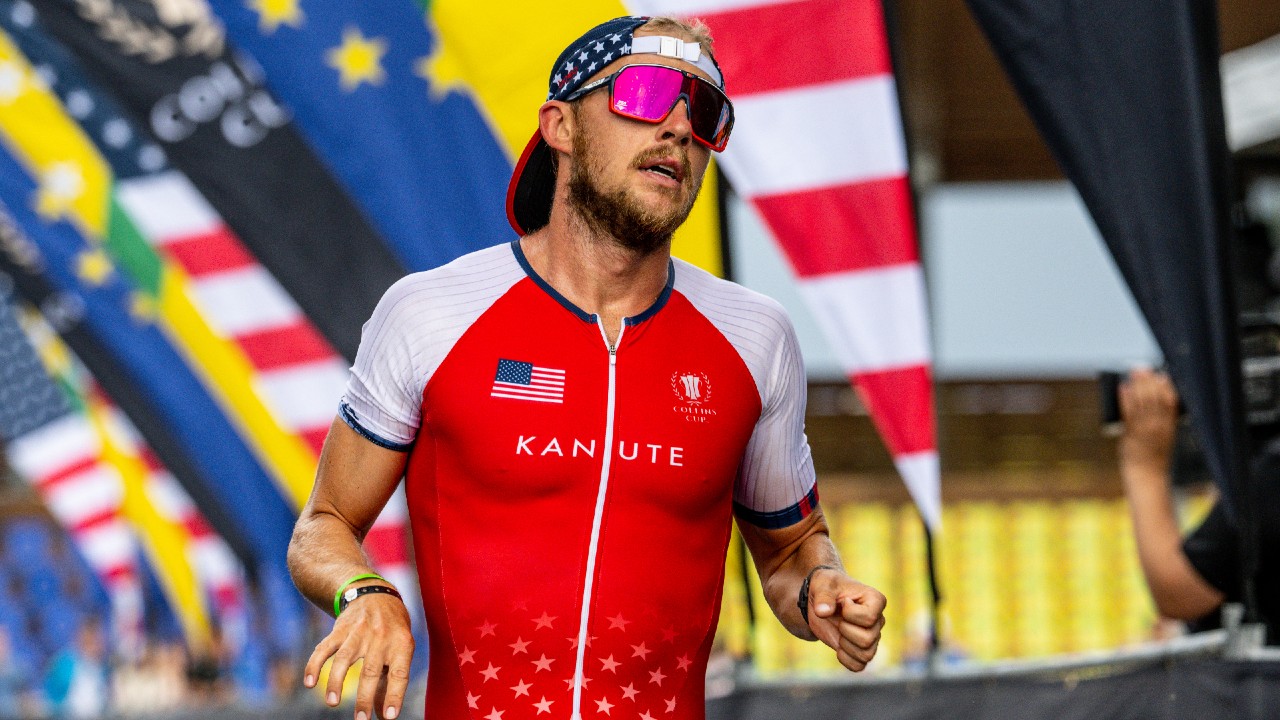 Kanute posted on Instagram after the race: "Both a fun day out, and a sufferfest.
"Thought I had a gap and the guys on the ropes the first half of the bike, but @kristianblu was strong on the back half, and made a move around 2/3rds of the way through.
"Held on for a little, but paid for being aggressive early, and was able to just survive another 18km run.
"Not really happy with the result, but way better than my last few races. I felt like myself again until I blew up, but progress is progress."
'On the up'
Hanson suffered a similar fate in his matchup against Iden, although he did secure second place, albeit seven minutes, 47 seconds off the pace of his Norwegian adversary. Hanson finished 13 and a half minutes ahead of the ailing Jackson Laundry.
"The second running of @thecollinscuptri is in the bag. Overall, I had a…day," Hanson documented on Instagram
"Really happy with the swim, biked hard the first 60 mins trying to stay in contact with @gustav_iden and paid the price the last 30 mins on the bike and was fighting off cramps the entire run.
"It was the right card to play, but just didn't have the fitness built back to hold it. A far cry better than Edmonton last month, so on the up and up.
"Although it was a tough day for the Stars and Stripes, I was happy to come in second in my wave.
"Congrats to Gustav on another stellar performance. Huge thank you to the @professionaltriathletesorg for making this event happen.