"It's really exciting to have the opportunity to go and race against literally the best guys in the world."
That's the mindset of Dom Coy as he heads into his first ever Commonwealth Games this week where he'll be competing for Team Wales.
The 20-year-old has progressed through the junior ranks with distinction and he saved his best performance for last when taking a bronze medal at the World Junior Championships last November in Portugal.
Cardiff calling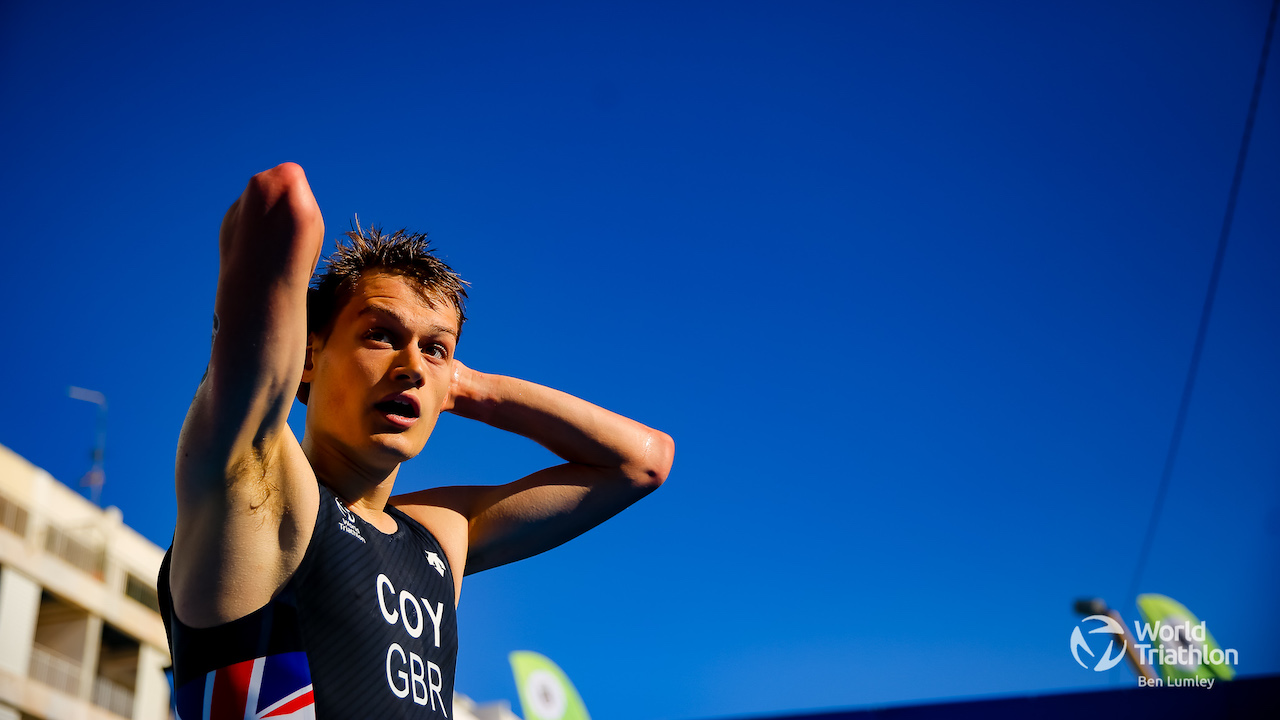 He's been doing triathlon since 2010, starting at his local club where Dad Steve is a coach, while brother Nathan and sister Helena are both younger and doing well at Super Series level. And the strong Cymru link comes from Mum Gaenor, who is Welsh.
It was excelling at cross country running that first got him into competitive sport and he's always been based in Yorkshire until heading to Cardiff University, where he's just finished the second of a four-year integrated Masters degree in Civil and Environmental Engineering.
Cardiff of course is the base of the National Triathlon Performance Centre in Wales, a partnership between Cardiff Metropolitan University, Cardiff University and Welsh Triathlon.
And Coy credits the training group in Wales with accelerating his progress.
He told us: "There's a good mix of people and we all work well together. There's six of us going from our squad to the Commonwealths – three of us with Wales, one for Jersey, one for Guernsey and one for Barbados.
"I think a couple of years ago Cardiff wasn't really on the map as much but it's a great place to go for triathlon now.
"I think going to Uni and having the training centre and the squad has definitely had a big impact. Just the increase in volume – I've just got a lot stronger. I noticed last year, my last as a junior, that because of the programme that I've been doing here, I just had a way better base level.
"I enjoy training at home and it's a great place to train, but here it's a lot more specific to what I need. There are a lot more opportunities to actually be really consistent and get really good training in with other people as well to maximize performance."
Confidence boost
That consistency has been reflected in his results over the last couple of years, with the undoubted highlight that bronze in Quarteira.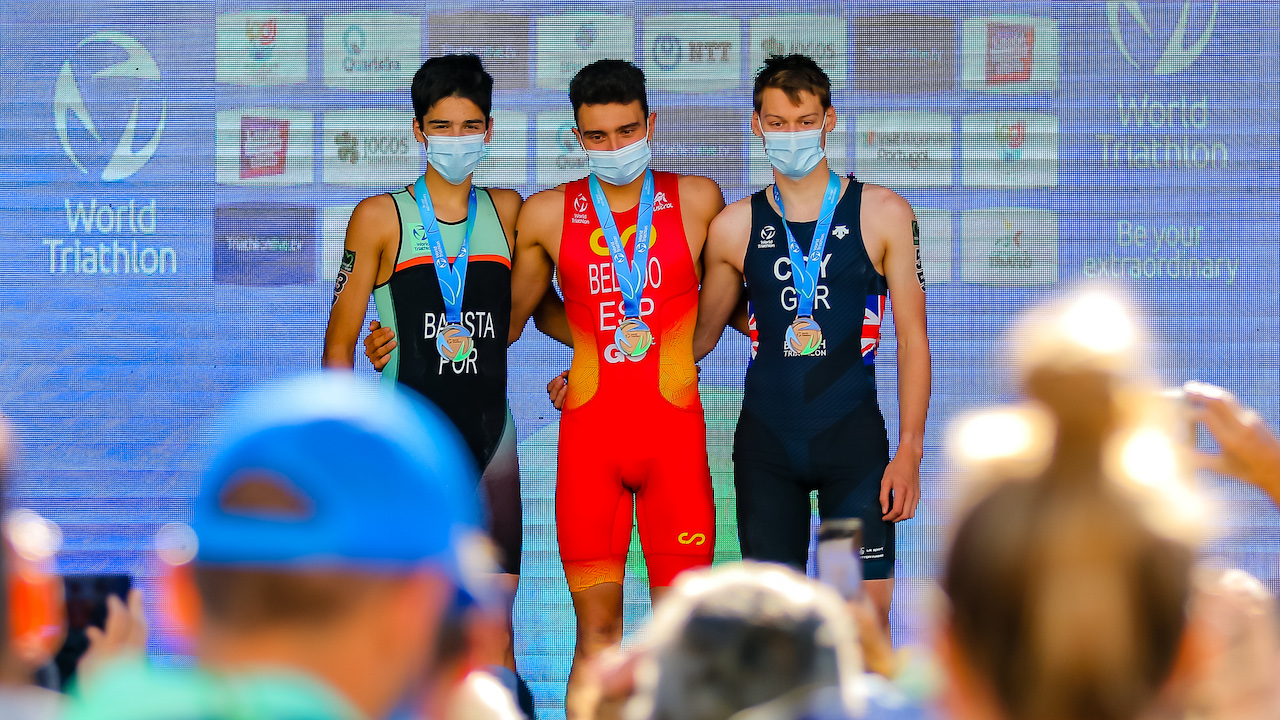 Looking back he acknowledges it was significant in many ways: "Yeah, it was definitely a really big moment in terms of showing myself, actually, that this is definitely working.
"It was really cool to be able to show that I'd been in Cardiff just over a year, and after that I'm holding a Junior World Champs medal.
"And it opened up opportunities for this year as well. So basically that podium is what give me the opportunity to go to Commonwealths and other races too."
Things have continued to move in the right direction since then, including a first European Cup top 10 placing in Kitzbuhel in June. Doing the eliminator format for the first time, Coy got all the way through to the last race and finished sixth, a result which moved him up more than 100 places in the world rankings.
Relishing the opportunity
All of which leads us to the Wales call up for the Commonwealths.
"I knew I had a chance with the way the selection works – thanks to that podium place in Portugal, I'd met part of the policy.
"They can choose athletes to gain experience, if they think they've got potential to then medal at the next Commonwealth Games. But I hadn't really thought about it too much as I was just really busy with Uni work.
"But it's just really exciting to be racing the likes of Alex Yee and Hayden Wilde who were both Olympic medallists last year. And to see if I'll be anywhere near them whatsoever at least until the run will be interesting.
"But my main purpose is to be there as a relay athlete, to be able to make up that team and do my best performance [Iestyn Harrett is the other Elite Male, while on the female side it's Non Stanford, Olivia Mathias and Issy Morris].
"The relay is the priority because obviously I've got more of a chance of getting a medal as Team Wales rather than individually.
"So I'm just hoping to go and just enjoy the individual and do as well as I can, just get stuck in and enjoy racing against all those guys in the field and in that situation.
"And then I guess the feeling will be there's a bit more pressure for the relay because you've got team-mates and we've got a pretty strong team."
Familiar rival
Coy took time in June to take a look at the course in Birmingham and liked what he saw: "The bike course seemed really fast and while the run isn't necessarily hilly, it's definitely a tough course. Being from Yorkshire and with my cross country background, it should suit me."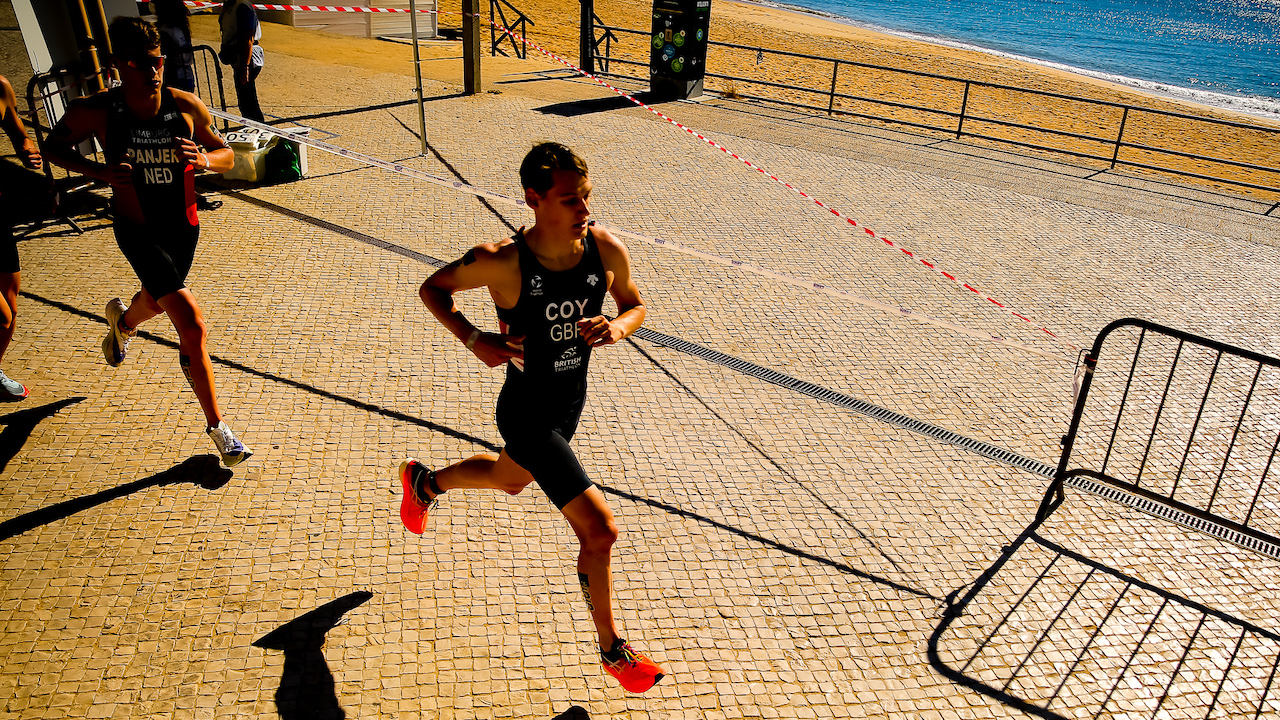 Interestingly in Birmingham there'll be another 20-year-old from the north of England in a very similar situation, now that TRI247 columnist Dan Dixon has been called up by Team England.
And Coy and Dixon know each other very well, having raced together since they were youngsters.
"Dan's always stood out," says Coy. "He's always been the one off the front by himself, with the rest of us playing catch up. There have been a lot of strong guys in our age group but he was always that bit ahead.
"So it's been cool to see him doing so well in different races this season."
It will be fascinating to see how they get on in Birmingham, with bright futures beckoning for both in the years ahead.