Fast-developing Pro and TRI247 columnist, Dan Dixon, talks about many of the real learnings of what it means to be a Pro. Both to share his experiences and also to potentially help others coming through like him with insights he would have loved to have known a few years ago…
Being a Pro athlete often sounds quite glamorous with sponsorship deals, travel, racing the world's best and making a living from what you enjoy doing; not bad is it?
It certainly isn't, but over the last year I've learned there is so much more for that lifestyle to take place.
So much often goes on behind the scenes of an athlete's life, that the people watching and following the sport, would often have no idea when seeing the 'finished' product turn out on race day so to speak.
For me this year has been an education…
Becoming a professional athlete
Making a living from something you enjoy doing is something special.
Being a professional athlete, especially a triathlete, I am learning that it takes a lot of things falling into place for it to become reality. It's not like playing football, where ultimately you can live off the wages from your team contract.
Ultimately, being a 'Pro' means making a living from the sport – and how you do that is often quite individual.
Income is typically made up of different sources and the most common ones are sponsorship (including bonuses) and prize money, although other things such as start or appearance fees exist and are very common too.
There are other ways to make money, but again these are just a few of the most common ways most triathletes earn a living. So how do you get contracts, good start fees and prize money?
The keys to building income
Performance – One of the first things I have learned is that PERFORMANCE is key above all and that it is largely the most important factor to making a living. Generally, a good enough level of performance will attract the right people. So it is key to always stay focused on being the best you can be.
However, it is certainly true in our sport that beyond this, it's also 'who you know, not what you know,' in a majority of cases.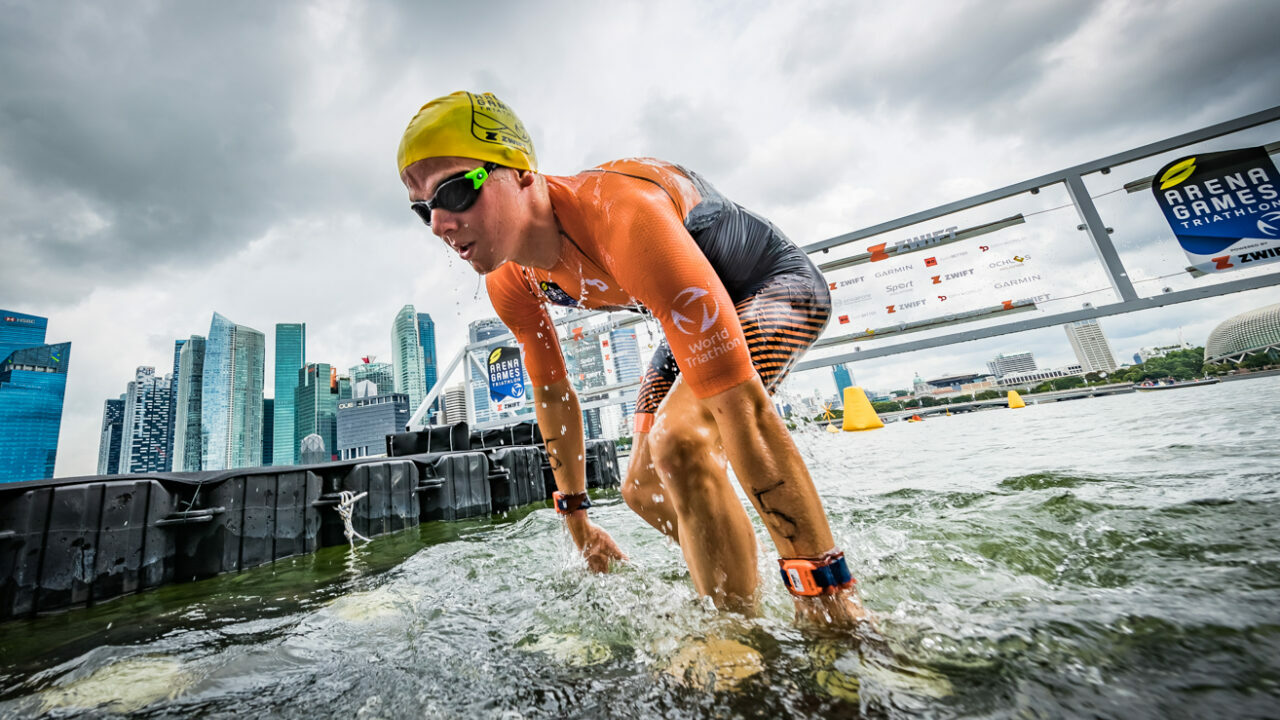 Build a network: Building links and connections with the right people and companies is crucial and often it starts with a simple conversation too. I always make time to talk and learn about the people I meet through the sport as there might be ways for you to help each other.
Also in building your network and team, there are certain things that will enable you to move quicker towards becoming what you need to be a Pro. For me personally a big one was meeting a manager (also the right manager and person for me to work with). Like my coach Ryan, my manager Ryan is a person who is constantly teaching me skills and working to help me succeed. (And no, it's not a condition to be named Ryan to work in my team 🤣).
A manager can be extremely helpful, in getting you partners, skilling you to drive value for them and more. And the better you perform, the more they have to work with in terms of getting you deals and more – and the right deals for you and your current path. Often with years of experience and knowledge in professional sports, they can open the doors and create further links to help both you and them develop.
Build your profile: I have also learned this year how important it is to build a profile. Developing a presence on social media and online. Marketing yourself and the brands you work with is nearly all done online now and therefore it means more emphasis for athletes to have a strong presence. It's not uncommon for athletes to be on all social platforms, having podcasts and even YouTube channels documenting their life and journey to the world.
I have worked hard this year to set up my own YouTube, which is in its early stages, to develop my writing skills and also my Instagram presence. Again this has taken building people into my team, like Jamie who does my videos.
Some of the best advice given to me on this topic was to always be you and be genuine, as this allows people to relate more to you and your journey.
Some of the above is not typically what people may think a professional athlete's life is like, almost that of an influencer, but it does give you a platform to show your journey and promote the sport which I think is a good thing. Above all, performance matters and often leads to the rest falling into place.
Working with partners versus getting free stuff
If you asked me a year ago, I would have told you that being sponsored was about getting free products to use. You always felt grateful for support and proud to represent the brand and of the help, but in most cases it was transactional.
At times, as with one of my previous sponsors, it was all they could do and I am extremely grateful for this. At other times as you start to progress, entities you have given to who could afford to support you and work more closely as partners, instead part ways with you for others willing to work for free stuff only.
As I have learned this year, becoming a Pro means working with partners and it is something that can bring great satisfaction and impact the results for all parties involved. It's something I have gotten to start doing more this year.
By working with a brand that becomes a partner, you can help them to develop their products or services, increase social media presence and ultimately create a stronger hold of their market.
As an athlete, I am learning it brings multiple benefits beyond finance, by having not just better products and services to use while training and racing which usually helps aid in better performances. But there's also technical support, marketing support and other collaborations to drive results and reach. Not to mention, the confidence it gives you.
A practical example…
My learning here has really been driven in working with the team at BOA Blast.
My coach, Ryan Bolton, has been a critical part of the development of these breakthrough technology products and it is where my first trial and knowledge of the brand came from. Through my manager, Ryan was able to open the door to COO Daren Lucas who I had the pleasure of meeting in Malibu for the first time.
This was really exciting for me as I was able to meet one the core team of creators of the product and brand at once, which is not something you often get to do as an athlete. During that meeting I was able to learn about the product development, uses and benefits while also being able to ask questions around its specific usage to me while competing in Super League Triathlon.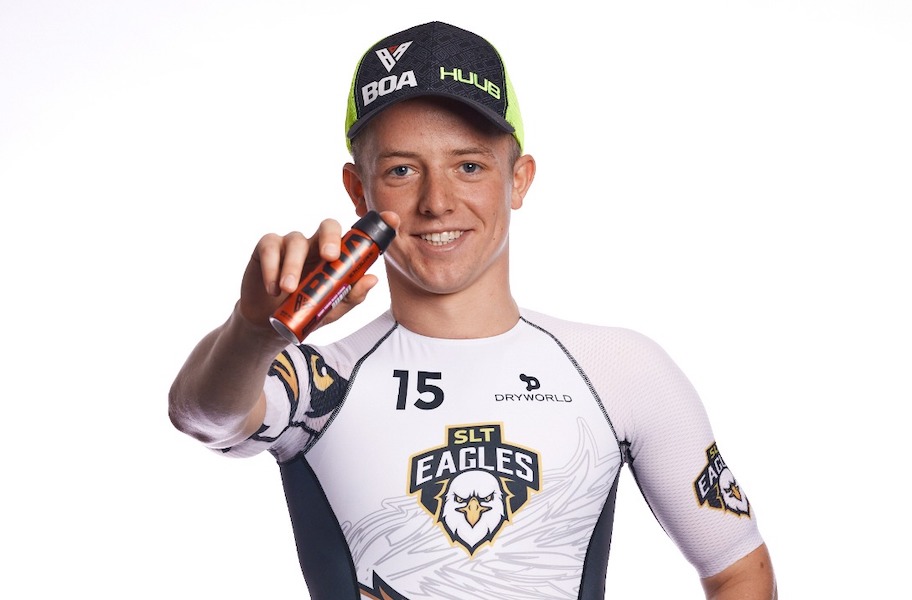 Once I had raced in Malibu, we connected again and I was able to give my feedback on the product in an honest way, something crucial for BOA and me. Having that ability to honestly feedback on products is a great benefit while working with a brand, allowing both parties to learn.
On the topic of Super League, this has been a brilliant platform to showcase BOA in use (also being a partner of the series). During the series I have been able to do professional photoshoots, discussions on the products for social media and had content created of me using the product mid-race, which all has the ability to add value to the brand and push it to more people while racing at the highest level.
Something cool about BOA is how much they are striving to be better and one of the ways they can do this is through the use of the product, more specifically looking at mounts for a bike. While it's not development of the product itself, this is a key area for BOA to grow as it would allow the product to be more accessible while training and racing. Through working closely with the brand I have been able to try prototype mounts in competition and training, something very important for BOA as they then have the ability to test ideas at the highest level of racing in Super League.
It really goes to show that working with a brand rather than just being given products can make a difference for all.
The Super League 'School of professionalism'
Beyond the learnings above, the biggest crash course and greatest learning in managing the lifestyle, and in turn demands of being a Pro, has come from my Super League Arena Games and Championship Series experiences.
Without a doubt, for me the current 'gold standard' within short-course racing has to be Super League, no questions asked.
Having now been a part of the Arena Games and now the Championship Series, it is clear to see why they are leading the way in this game-changing league, consisting of different formats, countries, huge prize money and world-class athletes.
Probably worth noting to start that they are offering a $1.8m total prize purse for the Championship Series! That is a sizeable amount in any sport and in triathlon it is the next level. Competing for overall titles, individual race performances, team prizes and even individual swim, bike and run leader bonuses, it really has a lot to offer and it's no secret that the start fees of athletes can also be very big too. What does that mean for us competing? It means we can earn a genuine living from the sport, some bigger than others, but everyone has the ability to earn and in a sport where that is not always possible it is very rewarding and exciting as athletes.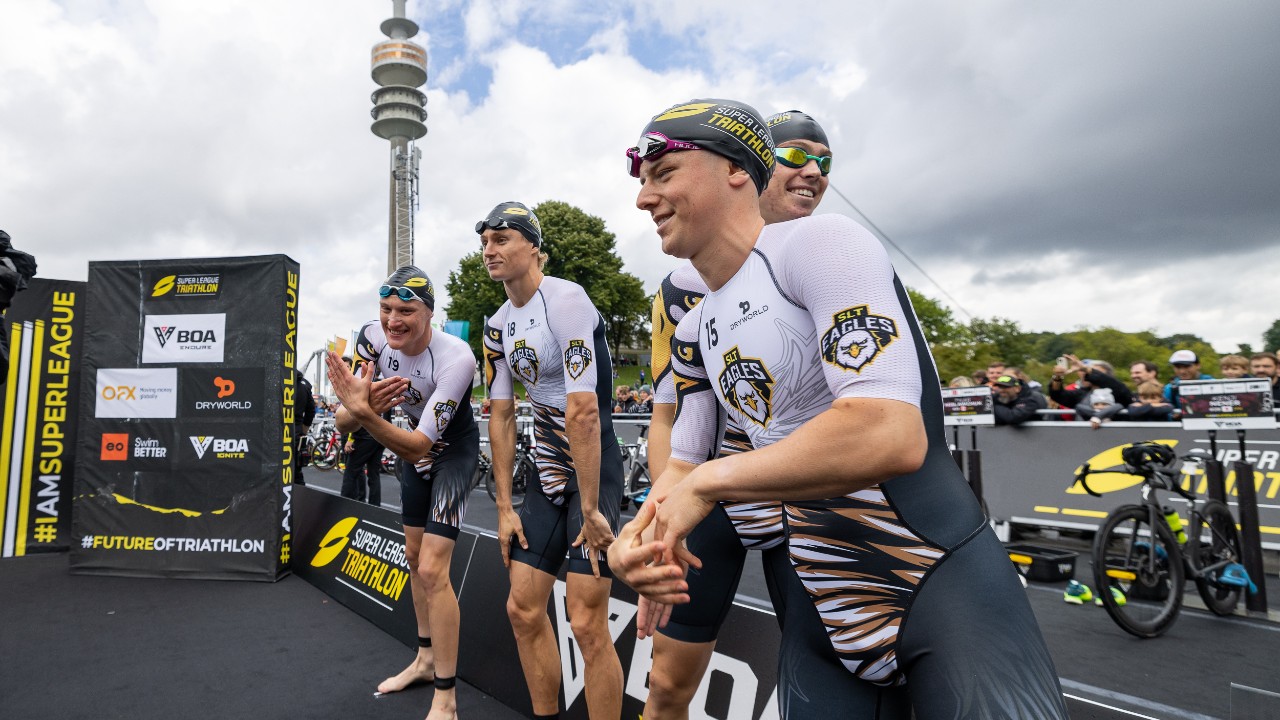 In addition to that, a big limiting factor on earnings as a pro triathlete is the expenses involved with attending races, especially those far away. Look no further; Super League covers travel, accommodation, food, the lot. This is again a massive benefit to those competing and I really believe it takes a great deal of financial stress away from athletes, allowing them to essentially just concentrate on racing, perhaps bringing out even stronger performances than are seen in World Triathlon.
The above is all great but the thing that really makes Super League special in my eyes are the staff. They work exceptionally hard and often behind the scenes, staying up long hours and putting the athletes first. Everything from athlete welfare, physios, team managers, logistics, bike mechanics, transport, event operations and tv/social media members all play critical roles.
We get to spend a great deal of time in and around the staff and it is pretty cool. There are some amazing people who ultimately create the best possible environment for us while still building great relationships that make the time on the series a great place to be. It is quite difficult to express how well we are looked after and that is credit to the team Super League have created.
A quote I have heard multiple times is that "it will be hard going back to World Triathlon racing after this". It's pretty much true; compared to any other racing we do as short-course athletes, Super League has the budget but more importantly the team to deliver a world-class experience for us to live, train and race in. In addition to everything they are always searching for ways to be better each and every season. It's hard to think it could be better but I'm sure they will find a way to top it as ever.
What is being a Pro to me?
A Pro to me is someone who dedicates their life to the sport and uses everyday to be better than they were yesterday. My old coach, Mike Harris, once said "you must treat your life as a professional, taking a holistic approach whether that's cleaning your teeth, eating or making your bed." It doesn't matter, it all adds to the focus and discipline required and is as important as training.
I also believe it is essential to have clear goals and with that a process with which you put everything into, to achieve those set out. A team is also important, putting the right people around you at the right time, people who understand you and what you are trying to achieve and crucially not always 'yes' people.
Finally it's a lifestyle, you don't get many years in this sport so doing it right while you have the chance is imperative to success. There are always going to be ups and downs but you keep showing up. Always.