A busy day of racing on Saturday kicked-off with the Arena Games Triathlon Finals Singapore powered by Zwift.
Second place finishes on the day for both Beth Potter and Alex Yee saw the British pair claim the inaugural Triathlon eSports World Championship titles.
Young talent
Super League Triathlon racing has consistently seen the development of young athletes, none more so that New Zealand's Hayden Wilde, who won in Singapore on Saturday – and of course also took bronze last year at the Olympic Games on Tokyo.
Following that theme of developing the next generation, British athletes Daniel Dixon and Sian Rainsley both took fourth place finishes at Marina Bay Sands.
A great day for Dixon
For TRI247 columnist Dixon in particular, it was perhaps the best result of the 19 year-old's career to date. He also impressed Mark Buckingham, who in his post-event analysis piece said, "I think GB have found another really promising athlete in Dan."
No surprise then, to hear that Dan – who has raced in in Youth Super League events before – was thrilled with his senior debut:
"So, that went pretty fricking well!
"Going into it, I really didn't know how the body would feel after the repechage races in the morning. I absolutely smashed the repechage, I was super pleased with it, and lining up I was just pretty happy to be in the final if I'm going to be honest.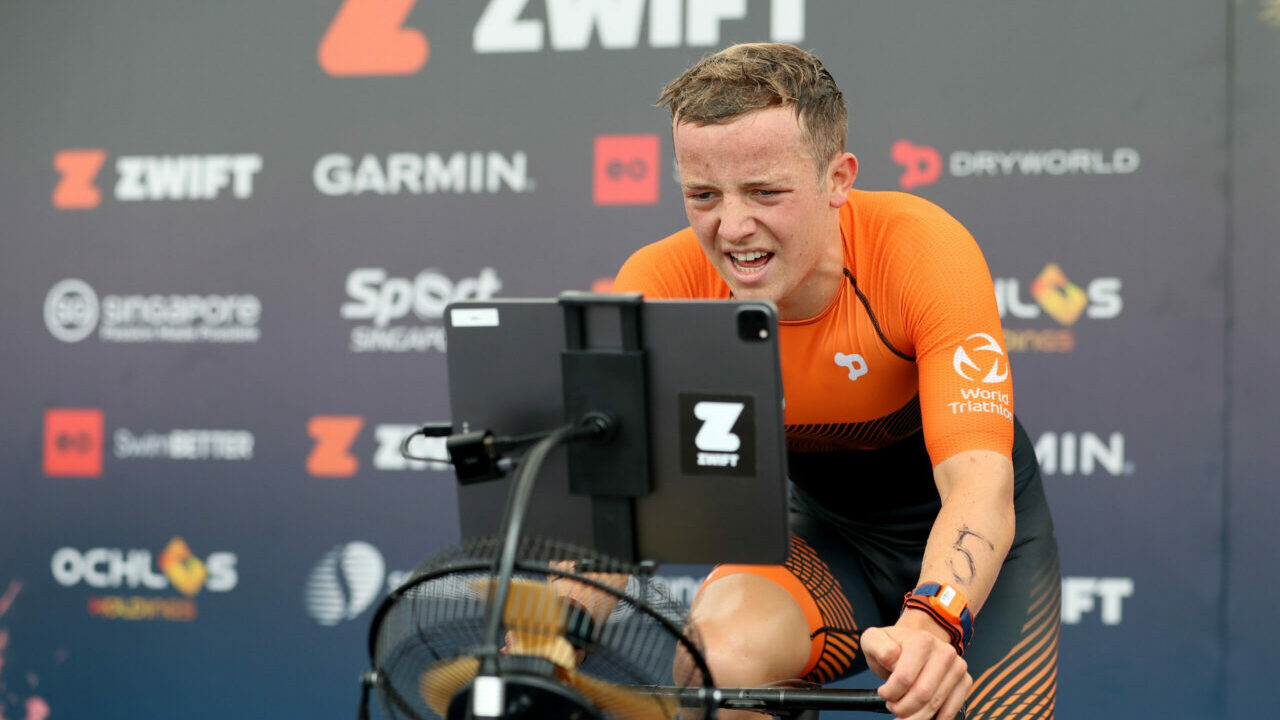 "I just thought top-10 World Cup points, top-10 money as well obviously – but I just had a great, great, great race. Lots of confidence, great crowd and I really enjoyed it.
"The body really turned up, which I was surprised at given that I raced twice more than six of the guys there. Finishing fourth is awesome, a huge result and probably even tops what I did in Quarteira.
"Another step in the right direction, some big points and some big money. I'm really, really pleased."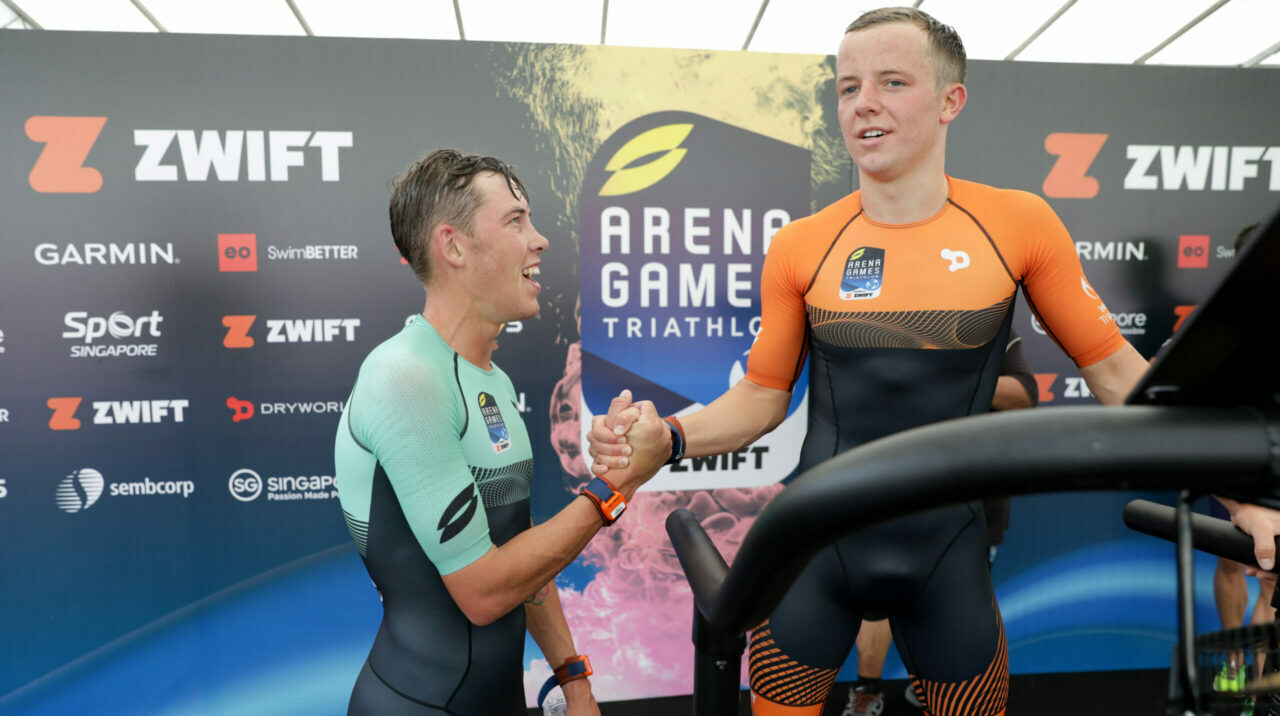 With the Arena Games Finals awarding World Triathlon Ranking points at the level of a Triathlon World Cup, Dixon will be making a huge move up the standings when the points are updated.
Mixed emotions for Sian Rainsley
After finishing sixth in London, Sian Rainsley improved to fourth in Singapore.
After impressing in Friday's heats, she ended finals day seven seconds back on Olympic gold and silver medallist, Georgia Taylor-Brown, just missing the final podium spot behind Bragmayer and Potter.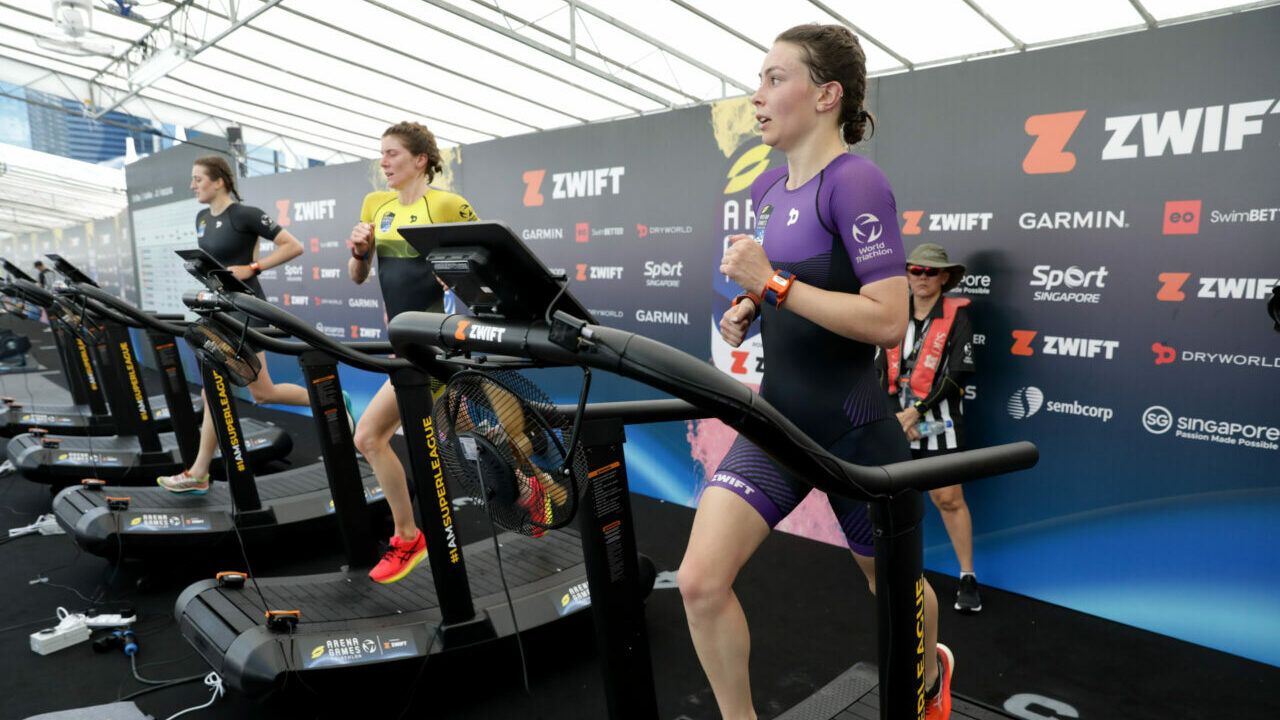 "It's a bit of a few different emotions with this one. I'm really happy to have finished fourth in a strong field, my best Super League result to date, but a little bit gutted on the other hand because I felt close to the podium.
"I just didn't feel quite as good as Friday, and I had to take a penalty on the last stage – I've never had a penalty before in my life – so lots of lesson learned, a few different emotions on this one, but it was really good experience.
"A massive learning curve going into Yokohama, so I'm going to take all of the positives forward and go and enjoy that."