Super League Triathlon Malta: Youth and Junior Elite Results
Saturday morning saw another Super League Triathlon victory for Great Britain's Daniel Dixon in Malta. The youth winner last year in Jersey, this time he lead from the front to take a dominating win against the stunning setting of the Vittoriosa Yacht Marina. I grabbed a few minutes within him shortly after crossing the line:
https://www.facebook.com/Tri247/videos/2718056584895525/
The Junior races saw the Italians totally dominant, with two podium sweeps.
YOUTH BOYS ENDURO
1st – Daniel Dixon (GBR) – 23:23
2nd – Hamish Reilly (GBR) – 24:14
3rd – Ryan Symington (GBR) – 24:18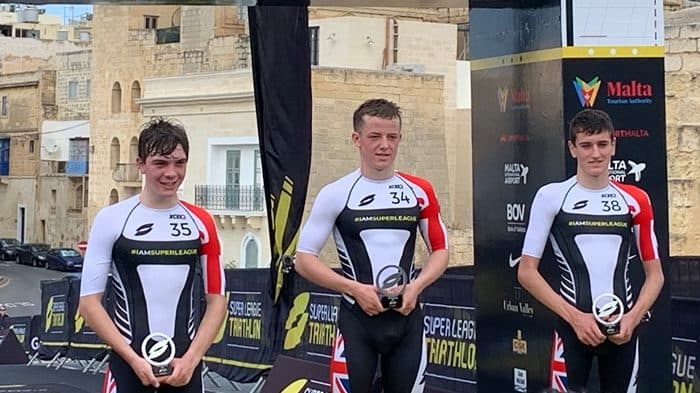 YOUTH GIRLS ENDURO
1st – Barbara De Koning (NED) – 26:39
2nd – Isla Britton (CAN) – 26:47
3rd – Lizzy Edge (GBR) – 26:51
Wow, @SuperLeagueTri racing HURTS! Youth Girls victory to Barbara de Koning. pic.twitter.com/hUL78A58hX

— TRI247 (@tri247) October 19, 2019
JUNIOR BOYS ENDURO
1st – Nicola Strada (ITA) – 30:49
2nd – Alessio Crociani (ITA) – 30:55
3rd – Davide Ingrilli (ITA) – 31:03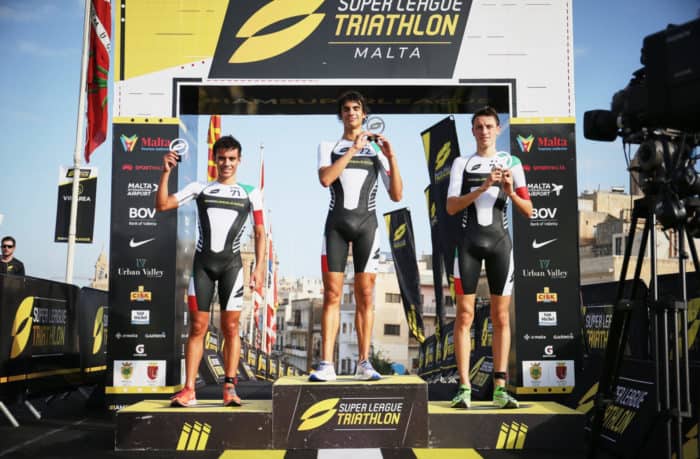 JUNIOR GIRLS ENDURO
1st – Beatrice Mallozi (ITA) – 33:49
2nd – Bianca Seregni (ITA) – 33:57
3rd – Constanza Arpinelli (ITA) – 35:26