Dan Dixon is one of the next generation of British Elite triathletes seeking to emulate the success that the likes of the Brownlee brothers, Alex Yee and co. have delivered over the past decade and more.
Still only 19, he's already had plenty of highlights – he was first across the line at the British Elite Championship in 2021 – but he now has his sights on U23 and Senior success internationally.
With three races (and three podiums) already in 2022, it's been a great start to the season for the youngster from Northumberland, who spent much of the first quarter training in the USA. Following his recent podium success in Quarteira, he has made an unplanned return across the pond.
Why did a 19 year-old Brit decide to link up with an American coach in Tucson, Arizona? That's the subject of the Dan's latest column, below.
(You can catch up on part one here).
How did I end up here…again!
I got asked the question recently on a podcast, "How did I end up here"? That wasn't specifically relating to America, although I think it is something I have reflected on a lot while spending time out here in the States. A very unusual place to end up, coming from a small rural Northumberland village with a very well trodden British system already laid out for me.
There are of course a number of reasons and choices that have led me to being back in Tucson for an unplanned second time this year, having already spent a previous seven weeks in America not long ago. I guess sometimes I just go with the flow and see where it takes me.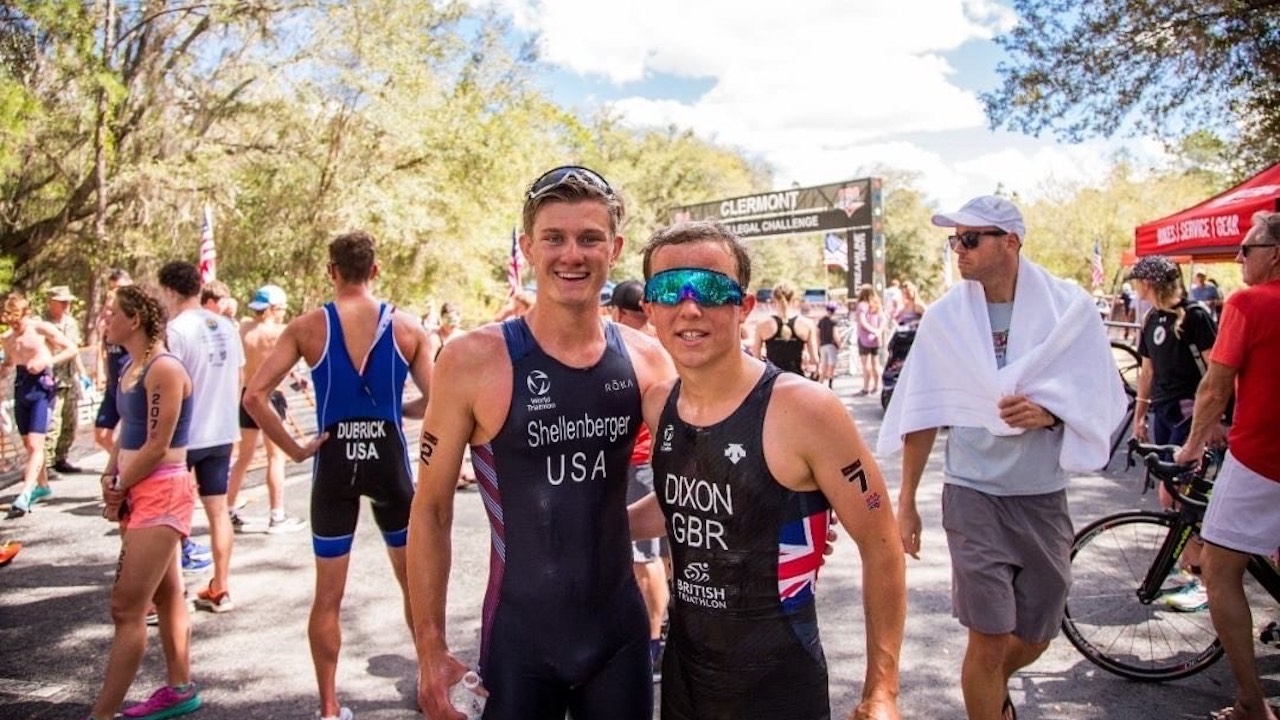 Coach Ryan
It is also going to be hard to write about the US and a camp here without chatting about one of the biggest factors in the decision, that being my coach, Ryan Bolton. Ryan and I began working together in early 2021; this was a really big choice for me as I knew this relationship would take me through some of the most important early stages of my senior career and beyond, along with helping me transition from junior to senior racing.
I'm often asked 'Why Ryan?', and how did we connect given that he is a US-based coach, working within USAT and heavily focussing on long course athletes such as Ben Hoffman, Sam Long and Andre Lopes. Interestingly he and I connected through the Greg Bennett Podcast, a show I've listened to for a while, and when Ryan came on, he just seemed to click in my head with what he spoke about. Be it his pursuit to only work with people who want to be the best, through to his training philosophies and experience as an athlete within the sport.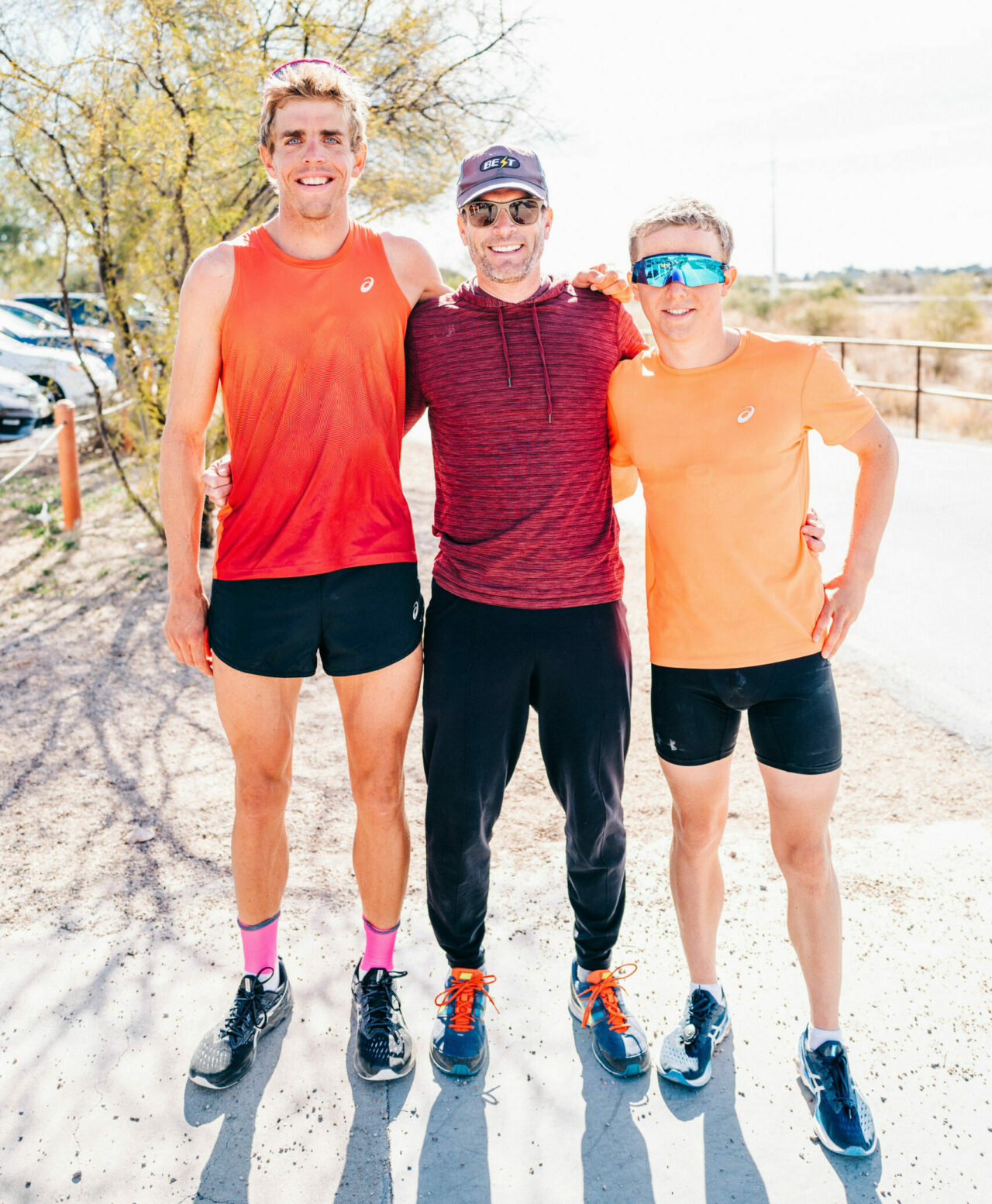 Looking from the outside in it does seem very far from the generic British pathway, but that doesn't mean it can't work. It seemed fresh and a new challenge for me, and with that it fit perfectly with where I was in my life at that point. Since then it has been a very interesting process and one where I continually learn and challenge my body in different ways than ever before. It has set me up with the foundation and confidence that ultimately is bringing me consistent results and a stable environment to grow in. I should probably say that he is a top bloke too!
Coming to America
It therefore seemed to be only a matter of time until I would head out to America to train. The initial idea came up very early in 2021 however it didn't come to fruition until early 2022, that being primarily due to the global pandemic. To be totally honest, I didn't have to come to America; I could still have trained at home if I wanted, but at this point in my life I'm in a position of exceptional flexibility.
The chance to travel, experience new locations and train with some of the very best athletes in the world was very appealing… that and escaping the harsh Northumberland winter grind! Something that drives my choices and is critical to my success is happiness, and therefore in some ways I go with the flow, although the direction I take must always have purpose.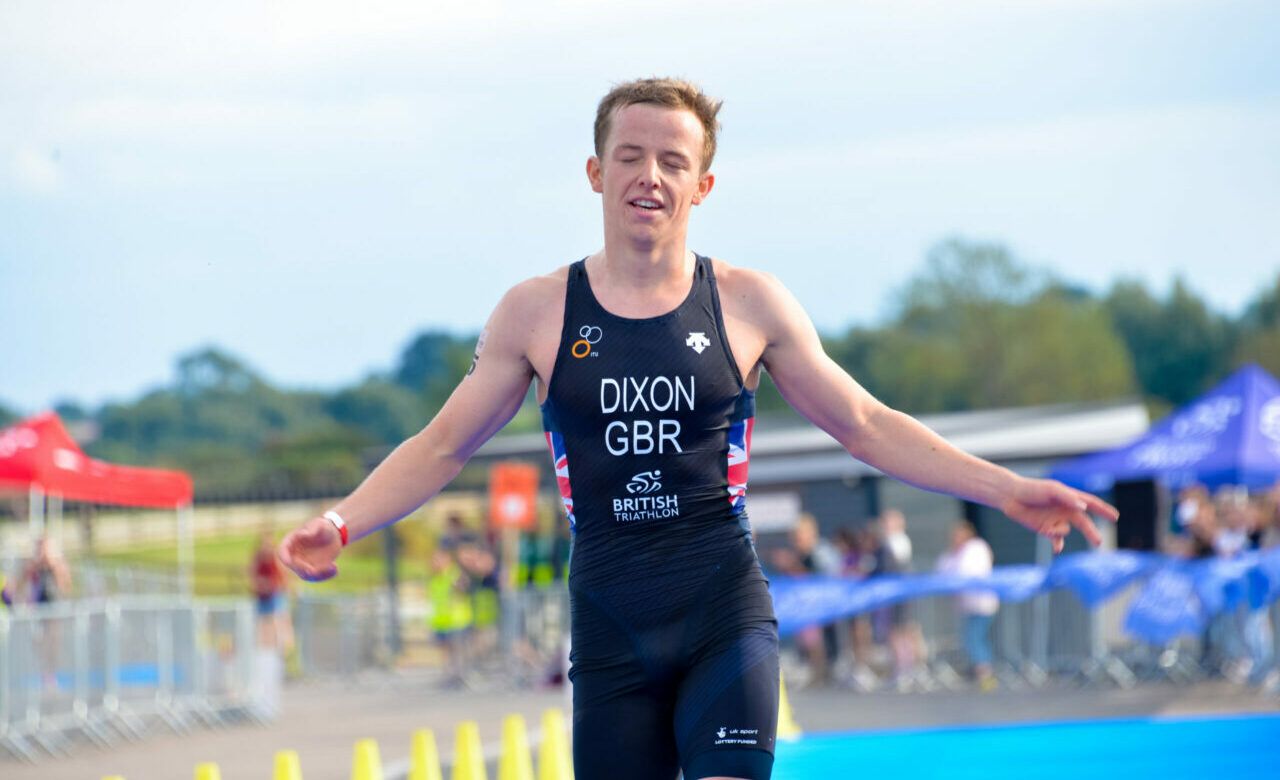 There is quite a lot of planning and time invested into decisions like coming to America. Logistics, finance, living, weather, environment are all considered and take even more effort when you do it yourself, but I try to stick with my core principles as mentioned before. A trip like this is great, but without the planning being spot on it can quite quickly become tedious and go in a different direction that takes away from the purpose.
A really important factor for athletes is consistency and making sure to look after this in all aspects of the word is critical. Coming to the States I knew that simple things like a comfortable bed, local athletes to train with and coffee shops were all in place. Even more so, I had a balanced training plan to get straight on with and Ryan finally there in person.
Invest in yourself
Another core principle of mine is to invest in yourself and this is something I first heard through Greg Bennett. This doesn't always have to be through money, as it can be as simple as giving yourself time to relax or go on a walk to switch off from the world for example. In my case though, this did involve financial investments… America is expensive. I eat a load of food which costs a lot, and along with this good accommodation, flights, and specialist equipment, all are pricey and for a self-funded athlete, this is a hit.
Some people would see this as a risk or a con of such a lengthy trip, but for me I had a clear purpose which ultimately made me happy to take the risk. The aim when I came to America was that when I ended the camp, I would win back enough prize money (in Clermont and Sarasota), to fund the whole thing, and that is what happened.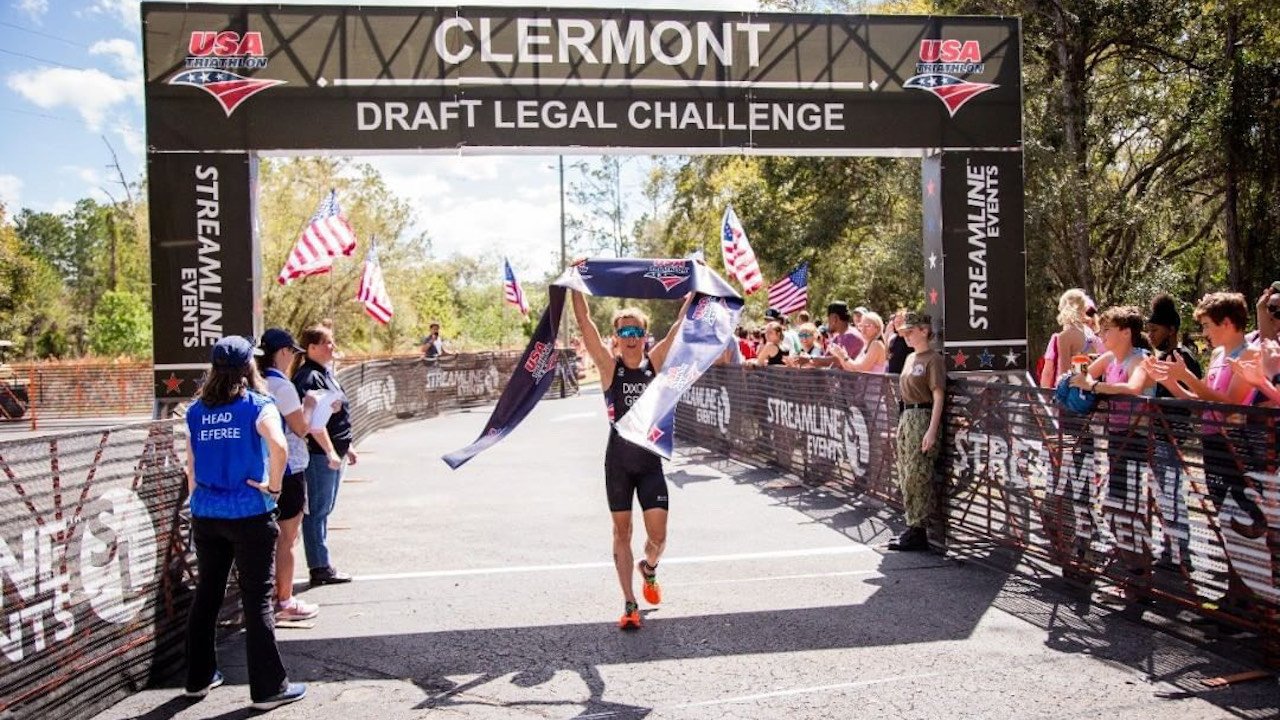 Some things don't change, and my mindset has always been one of being all-in, but I prefer my Dad's saying, "If you are going to do something, you might as well do it properly". I will say that some pros are guaranteed when coming to the States as the weather is phenomenal and a challenge, currently up to 34 degrees every day! I get a great tan which is always a pro too.
Tuscon for the win
The biggest advantage in Tucson though is to be surrounded by people who not only train full time, but people who live here and are some of the very best in the world. That creates this exceptional community of like-minded individuals, it is something very special and on a scale I have never experienced before. Basically, come to Tucson.
Living up to expectations? Well, I came out again and I think that says it all really. I certainly don't want people to think that I'm just going to be out in the US all the time and living it up in the sun with an American coach, outside the British system. I will always be from a small rural village in Northumberland, a place that keeps me exceptionally grounded and well balanced. Furthermore, the British system has developed me into the athlete I am and I'm hugely grateful for that and the support British Triathlon gives to me.
It doesn't mean to say that I don't enjoy America though. The lifestyle here is awesome, I love it! People are generally really chilled, you can grab great coffee on just about every street, the weather is great, the views even better and the athletes here just complete it for me. Tucson specifically is somewhere I will be returning to for a long time to come, a very cool part of the world.