Danish distance star Daniel Baekkegard has released a new YouTube video that documents his thoughts in the build-up to last weekends Challenge Roth, which was won by his compatriot Magnus Ditlev.
Finishing in fourth place, Baekkegard dipped under the 7:40 mark and recorded the second fastest marathon split, which is no mean feat when you are up against the German speedster Patrick Lange.
Detailing his race plan and preparations in the days leading up to the clash in Bavaria last weekend, Baekkegard gives an insight on to where his headspace was before such a brilliant performance.
"I'm very nervous and freaking out completely"
Documenting how he felt before toeing the line, Baekkegard admitted he was incredibly nervous, something that many age group athletes can relate to and take solace in the fact that even the best in the sport suffer from pre-race jitters.
"I'm very nervous and freaking out completely, but at the same time you're trying to keep your cool so it's kind of weird. I slept one hour last night, I'm a complete nervous wreck right now before the race." 
Underlining his race plan, Baekkegard was prepared to make it hard from the start to force Ditlev to chase the front group early on, something the eventual winner avoided after an incredible swim leg.
"I'm going to take off the first 400m like it's a 400m event in the swim, hopefully I can create some separation and see some of the other guys sharing the work. I hope we keep the pace high in the water so we can make the other guys suffer as much as possible." 
"Then on the bike, of course it is easy to say now that I'll push massive watts, but I also know what the reality is. I'll be investing quite a lot of energy in the first 90km.
"I think some of it comes quite easy as you have all the fans there and it feels incredible. There will be 90km of attacking, to hopefully keep Magnus at bay, then we will see how things are."
"My dream scenario is 2:32"
Despite splitting an incredible 2:36 marathon time after such a hard swim and bike in Roth, Baekkegard said in his pre-race interview that he hoped to run a blistering 2:32, something that he wasn't too far off.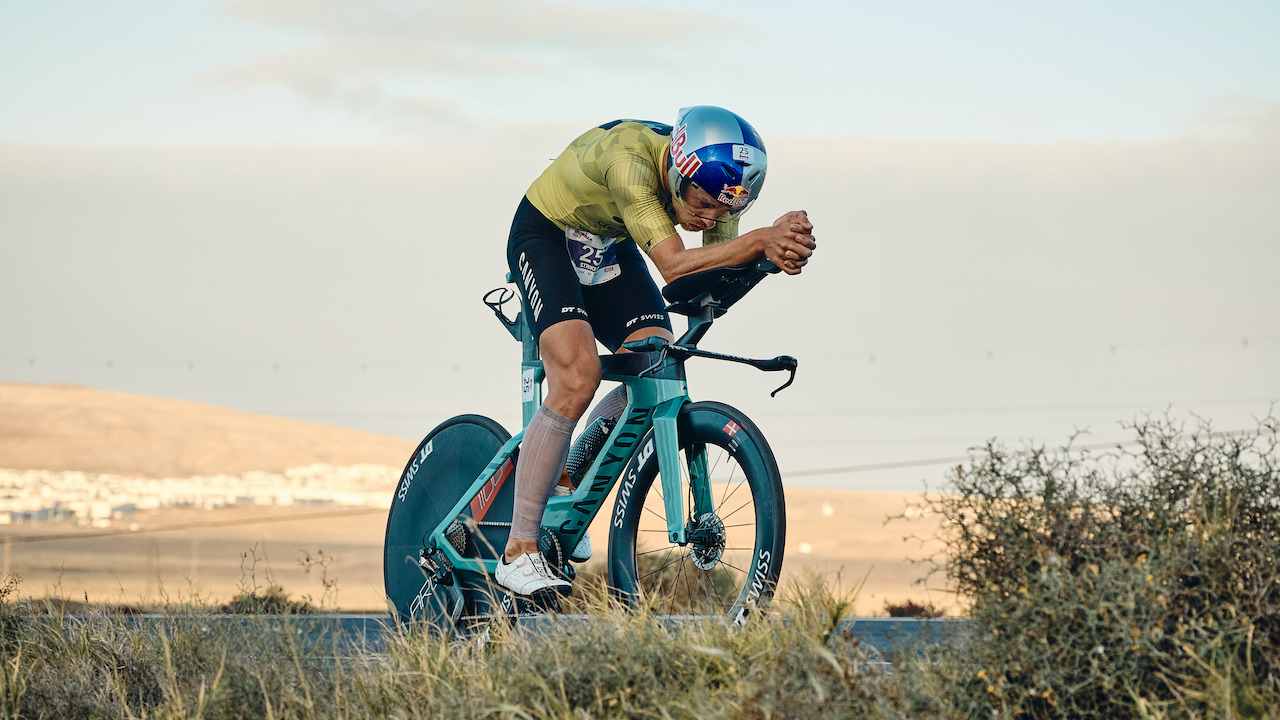 "Then on the run, I think it is all down to pacing. It's going to be difficult because I think it will be quite hot and humid and if it's like that I'll pace the first 30 minutes on heart rate and see.
"If I have fantastic legs, my dream scenario is 2:32 on the marathon, because I think if Patrick is there, I'll just say f*** it and go with him. 
"This is a race where I'm going to race the scenarios, burn some matches and have some fun whilst doing it. I know I'll feel s*** sometimes but I'm fine with that. I think of course I have a plan and a pacing strategy and so on, but I just want to race and have a good time." 
Having produced the fastest Ironman race of his life at Challenge Roth, Baekkegard now sits at PTO World #9 and is undoubtedly one of the favourites for the podium at the IRONMAN World Championships in Nice this September.