Daniel Baekkegard is facing a race against time to get back to full health in 2023 after suffering from a mystery illness which kept him out of the recent IRONMAN World Championship in Nice.
The PTO World #13, who after finishing third at Clash Miami at the start of the season has consistently placed highly at the biggest races of the year, most notably on the PTO Tour, shared his struggles on the most recent episode of the Talking Triathlon podcast (you can watch the full episode below).
In the episode, the Dane shares his feelings after a tough past few weeks, explains the next steps in getting to the bottom of his health problems and adds that there is some light at the end of the tunnel with a possible end-of-season race in Australia to close out a tumultuous year.
Back to the drawing board for Daniel
Having finished seventh at the PTO Tour European Open, sixth at the PTO Tour US Open and then sixth again at the PTO Tour Asian Open, plus fourth at a highly competitive Challenge Roth, Baekkegard seemed to be in great shape heading into Nice.
However, just days out from the race, the Dane announced his withdrawal from the world championship, citing health problems from a sickness that he had originally picked up at the end of August in Singapore and battled through at the PTO Tour Asian Open.
"I had the whole plate [after the PTO Tour Asian Open] and I think I dragged it all home to Europe with me, that resulted in a DNS at the Ironman World Championships, which was not the way I envisaged my championship season ending.
"I should be getting ready for some races late in the season, but right now I'm still struggling with sickness, so I'm feeling a little useless and have just been chilling out a little bit."
Having tried to return to training a few weeks ago, Baekkegard found himself stuck in a cycle of training for a few days before falling sick again, which resulted in him eventually seeking out tests to get to the bottom of the illness.
"I wanted to start training a couple of weeks ago, but it just continues to be one or two days of training and then I just get sick straight afterwards, so it's not a great situation to be in and the uncertainty is the hard part. Now, I'm undergoing a whole load of tests to figure out what it is and how to deal with it."
Silver linings in Western Australia
Sharing his hopes for the rest of the year, Baekkegard intends to take the long trip out to Oceania to compete at IRONMAN Western Australia in Busselton on December 3, but only if he is back to full health in time.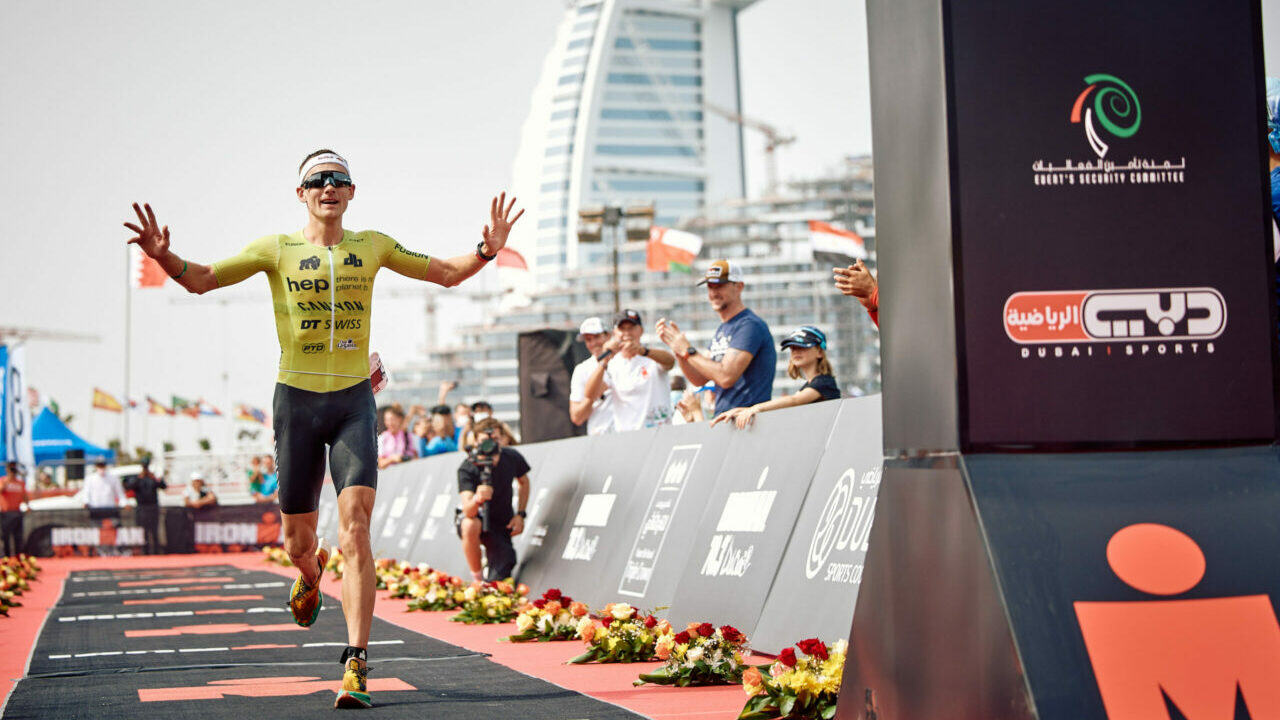 "Right now I have plans of going to Australia and I want to end the season on a positive note and enjoy some time in good weather, as I've always heard Australia is one of the best places to go.
"I've always wanted to go and I have planned to go on the trip with my Mum, because I really want to give her the chance to travel there with me and see Australia as well.
"I hope I can get on with training, but obviously health comes first and at the moment I still don't know exactly what is the matter, and I don't function well when I'm trying to deal with the uncertainty."