Daniel Bækkegård now stands among the elite of long-distance triathlon talent, but the journey to get there was one punctuated by pain.
The 25-year-old is coming off a stellar 2021 which included third in the IRONMAN 70.3 World Championship in St George and clinching the inaugural Collins Cup for Team Europe in Samorin.
But as he looks ahead to perhaps the most exciting year ever for the sport in 2022, Bækkegård starred in a new PTO documentary to reflect on some of the moments which shaped him. Mixing agony with joy, some of which led him to dark places.
The journey to stardom for Daniel began early, aided as ever by the most important person in his life – his mum Anne.
A Danish fairytale
"I remember my childhood as being so pleasant and peaceful. It could be like a fairytale, to be honest," he explained. My mom brought me up by herself and made sure I had everything I needed in life in terms of love and support."
Anne herself adds: "At seven he started as a competitive swimmer and when he was nine years old he came to me and asked if he could swim nine times a week, where three times was 5am in the morning because he wanted to get better."
The discipline and the lifestyle was something which resonated quickly with Daniel, who now admits: "The seed was planted back then that I wanted to be a professional sportsman."
Most elite athletes have bumps in the road as they hone their talents, and Bækkegård is no different. He hit a significant bump when his dream of representing Denmark at the 2020 Tokyo Olympics was shattered. It was a setback which almost derailed his career for good.
"I started doing Triathlon and I loved it. I moved from Copenhagen to Odense, joining the Triathlon squad.
"In my head, I was going to the Olympics and then all of a sudden, I was not going to the Olympics."
An Olympic KO
Daniel's coach Kasper Gejl summed up the huge impact that news had on his protege, and the painful results.
"He was not picked for the last part of the Olympic qualifications towards Tokyo 2020. That was devastating to Daniel, and he lost a lot of confidence during that period."
Bækkegård himself admits: "I was only going to Odense in order to go to the Olympics, like nothing else mattered.
"I gained a lot of weight and I did not do that well at practice anymore. I was sacked from [the] national team. And that was like a kick to the face, to be honest. Because I thought I was the new era of the national team.
"I think I had a year where I did not finish 80% of the races. Mentally, I was not really prepared for that."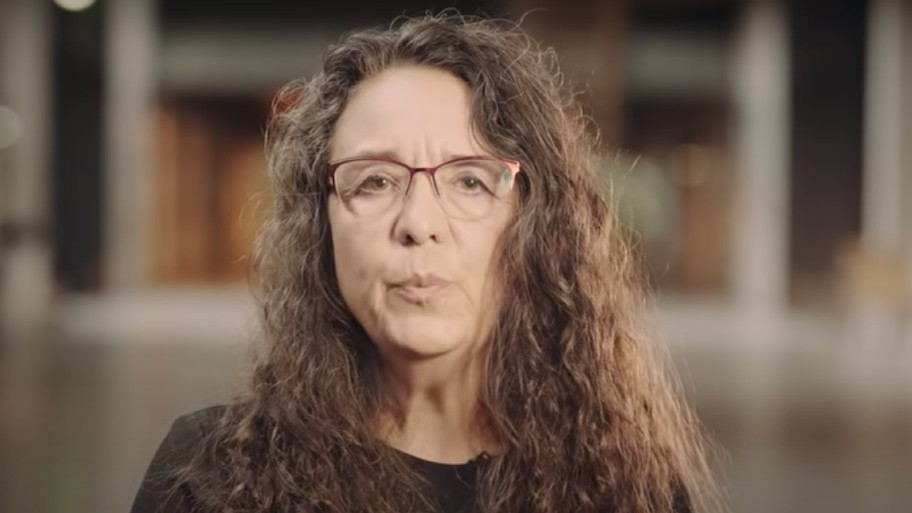 The emotion for Anne meanwhile as she looks back to that spell in Daniel's life is still raw:
"Living in a place where he knew no one…Oh, it's very difficult for me, this one. Can we take a break?"
So often those bumps in the road become major turning points in the way an athlete's career develops. That was certainly the case for Daniel.
"I had three weeks where I did not leave my room and did not really pick up the phone.
"But I made a promise to myself at that point that, no matter what, I will make a decision and I'll do it 100%. And I chose triathlon."
From that moment on, Daniel was all in on swim, bike and run.
"In order to be successful in sports, especially in a sport like triathlon and long-distance triathlon, you have to be mentally, very…You have to dig deep and I think that's one of the things I'm very good at. I can dig very deep."
The pain of preparing for and racing in elite events is huge, and sometimes in the heat of the moment the reaction from athletes to victory or defeat can be extreme.
Banner bother
For Bækkegård it would bring him a new world of pain in 2019. It came after he infamously stomped on the finish line banner as he came home first at IRONMAN Austria.
He said: "In 2019, I had a pretty epic week. I went to Finland and won my first race, 70.3, there. The week after I went to Austria and did a full distance and ended up winning as well.
"When I reached that final red carpet, I had not visualised how it would feel to win. It was like everything just hit me instantly. A lot of happiness. It was a lot of anger. It was self-hate. That was the emotions that came out."
The myriad of emotions which came to the surface at that moment was entirely understandable. Only some people didn't see it that way.
Daniel reveals: "I woke up the next day, I had messages on my phone and on Instagram about how arrogant and how much of a prick I was for kicking in the banner.
"I had kind of flashbacks from stuff happening past years, where things had been a struggle.
"And all of a sudden I actually had one thing I could be proud of, that showed that I had a place in the sport of triathlon.
"And it's very tough to just have a personal message from someone you haven't met or spoken to ever, telling you that you're a terrible human being and disrespectful to the sport."
Now, as he looks ahead to a huge year for both the sport and his own personal dreams, Daniel must be confident he can do great things – a mindset which is often at odds with Danish culture.
Gelj sums it up best, saying: "On the outside he has to be a bit modest, but towards himself he, of course, has to be confident and believe in himself.
"If Daniel keeps telling himself that he will never be the best in the world, I don't think he will ever be the best in the world."