"Thinking about these races makes me feel like I'm 21 again," says Sebastian Kienle in the first episode of 'Discontinued', which has just been released and will document the final year of his illustrious triathlon career.
The German famously won the IRONMAN World Championship at Kona in 2014 as well as two 70.3 Worlds, Challenge Roth and much, much more and he's about to embark on a 'retirement tour' which will see him tick off a number of bucket list races before finishing his career as professional athlete at the end of the season.
Final flourish
He announced earlier this week that Challenge Wanaka in New Zealand, renowned as the world's most scenic triathlon, would be the first of those in mid-February.
And speaking in typically engaging style on the YouTube video, embedded above, he explains the rationale behind the races he's chosen.
As he jots a long list of possibles down, he explains: "Not many people have that privilege to start that last year with a white sheet and to just write on all your ideas and feel welcome everywhere. And that's what I want to do in my last year – enjoy it to the fullest.
"Of course I can't do all of them but I hope my body allows me to do a lot of them.
"In all those years I've told myself there's another year, I can do this next year – but not now.
"If you know that then you can do things that you've not been able to do before, that you have probably been afraid to do, that was not mainstream, not part of the script.
"But at the same time, also go back to where you started. That's what it's all about in this last year. These races, either they have a lot of history with me or they're new, they're big, probably something you're scared of – that feeling again like before your first long-course race."
Thinking about these races makes me feel like I'm 21 again and really excited.
'Motivation is definitely back'
And there's no doubt that the novel approach to his final season sees him raring to go again as he explains: "I'm not going to lie to you, it has been tough sometimes to get motivated again.
"I always told myself [I'd retire] when I feel that I'm not motivated about it anymore. And I started to slowly feel that it's going to get more difficult to get fired up about these races. But now the motivation is definitely back.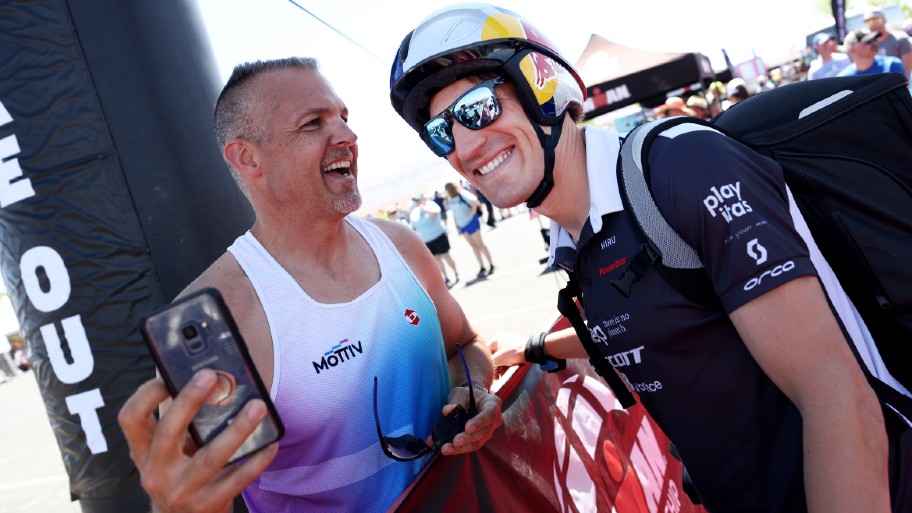 "But it's also about giving back to the sport that gave me so much. To some of the races that helped me become the athlete I did. The sport of triathlon opens the window to the world for me."
Few are able to express things quite as well as Kienle and it's going to be fascinating viewing over the next 12 months as he both reflects on a storied career and looks ahead. Here's how he sums up his triathlon journey so far: "To be able to call something your job that has you on the highest mountain of joy and on a random hotel floor crying, I think that's what it's all about."