Unexpected World Series Bronze Underlines Stanford's Class
Having not reached an ITU World Triathlon Series podium for more than two years, Non Stanford surprised herself with bronze in Yokohama against a high quality field. Flora Duffy (BER) won the women's race to take the Series lead, and Mario Mola (ESP) won again to extend his lead and defense of the ITU world title.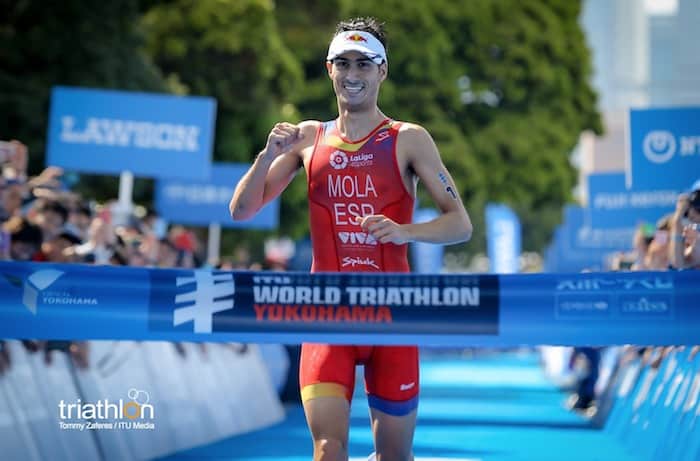 Having finished fourth in Rio, it was fitting that Stanford should find her form just as the Olympic qualification period for Tokyo 2020 opened in Japan. She put behind her a period of injury to stand alongside the current best female triathletes in the world.
Starting with one of her best swims, Stanford was helped by Jodie Stimpson to bridge the gap to the leaders, Duffy and Katie Zaferes (USA) on the bike. Duffy took off at the start of the run, followed by Zaferes and Stimpson. Stanford ran through nicely to claim the bronze whilst Stimpson finished 12th.
Stanford said: "In all honestly I spent last night Googling job applications and I was reading this morning what I have to do for this particular job, I just didn't expect that today. It has been a really tough two years, I have gone through a lot of up and downs. This sport can be super cruel and super tough, but it has just taught me that if you stay patient and just keep plugging away you can get back up there really."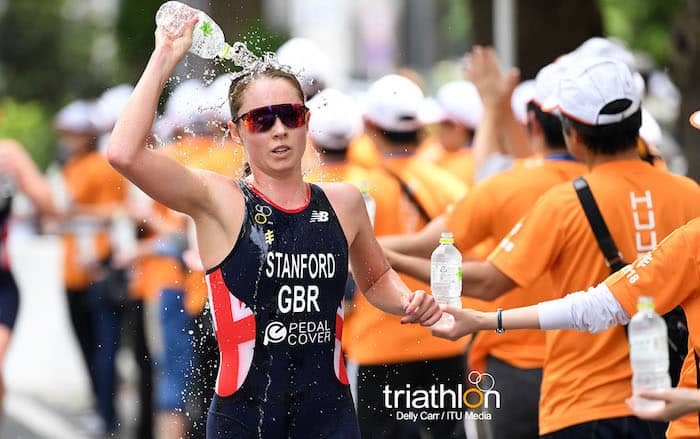 Grant Sheldon was the highest finisher in the men's race in 18th place. Tom Bishop was 24th and Marc Austin 47th.
British Triathlon Performance Director, Brendan Purcell commented on Stanford's performance: "There's a bit more there but it's really exciting. That was a quality field, the only women who were missing really were the other Brits."
With this his final World Series event in charge before he moves to British Rowing, he added: "It's been great to see Non get back on the podium, and the sport can feel positive that the next two years are going to be really exciting as we build up to Tokyo."
Highlights are available via BBC Two 1-3pm Sunday 13 May.
Forthcoming ITU World Triathlon Series dates:
7 Jun: ITU World Triathlon Mixed Relay Series Nottingham – Grandstand tickets available
10 Jun: ITU World Triathlon Leeds – Grandstand tickets available
14 Jul: ITU World Triathlon Hamburg
27-29: Jul ITU World Triathlon Mixed Relay Series Edmonton
27-29: Jul ITU World Triathlon Edmonton
25-26: Aug ITU World Triathlon Montreal
12-16: Sep ITU World Triathlon Grand Final Gold Coast