A devastated Elisabetta Curridori is facing the possibility of missing out on racing at IRONMAN Cozumel after she endured the week from hell.
The Italian star endured travel trauma and then painful injuries from a bike crash in Mexico – leaving her out of pocket and likely out of Sunday's race.
What should have been a great way to end the 2021 season started to turn sour even before Elisabetta left Italy, as travel regulations left her needing to pay twice to get to Mexico.
Travel trauma
She told TRI247: "We live in Sardinia so travelling is always kind of complicated and longer than for other persons who live closer to an international airport.
"Our plan was to do Cagliari-Milan-Frankfurt-Houston-Cozumel. But in Milan they wouldn't let us take the flight because they were sure I wasn't allowed to enter the US. Even though the race is in Mexico, and I have a green pass and negative COVID test, we had to transit in the US (Houston)."
Curridori, who has been vaccinated once against COVID, explained why she was unable to get that crucial second shot which would have allowed her to pass through the United States.
"In August on training camp in Andorra I got COVID. But because I already had the first vaccination I was sick for only one day," she said.
"After that I stayed in quarantine for two weeks and when I got back home I asked for the certificate of recovery and did several other tests.
"I had, and have, antibodies so high that by Italian rules I'm not allowed a second dose of the vaccination within 6 months of the infection. So even when I went a few weeks ago to ask for a second vaccination, they said I have to wait until the 6 months have gone by.
"You can enter the US only with 2 vaccinations, the European green pass, or the certificate of recovery has no value to them. I even had the NIE for previous races in the US, but also that has no value any more."
Now Elisabetta was faced with a tough decision – give up on heading to Mexico and lose the money she had already spent on her initial travel plan, or pay out again for an alternative route. She went for the latter.
Rerouting to Cozumel
"The only solution was to book a complete new trip, with another company and avoiding the US, as United Airlines couldn't help because all their flights use American airports," she said.
"Considering I was in great shape I decided to book new tickets and leave the day after from Milan, and take the opportunity to race one more time this year and basically pay everything twice. But first we spent hours counting our money to make sure we could still pay for our bills etc after this trip. The new plan was Milano-Frankfurt-Cancun. And Cancun-Cozumel by taxi and ferry.
"On top of this, because of arriving a day later than planned, we lost our rental car reservation! Luckily a very friendly Mexican employee found a solution for us."
Finally in Cozumel, Elisabetta's fortunes would surely change for the better and the race location was everything she had hoped for. But then, sickeningly, disaster struck again.
Bike crash agony
She explained: "On the first ride I fell immediately in love with the island and the course. After this crazy trip and huge investment I realised it was all worth it. Until I hit a reflector while having my hands loosely on the base bar.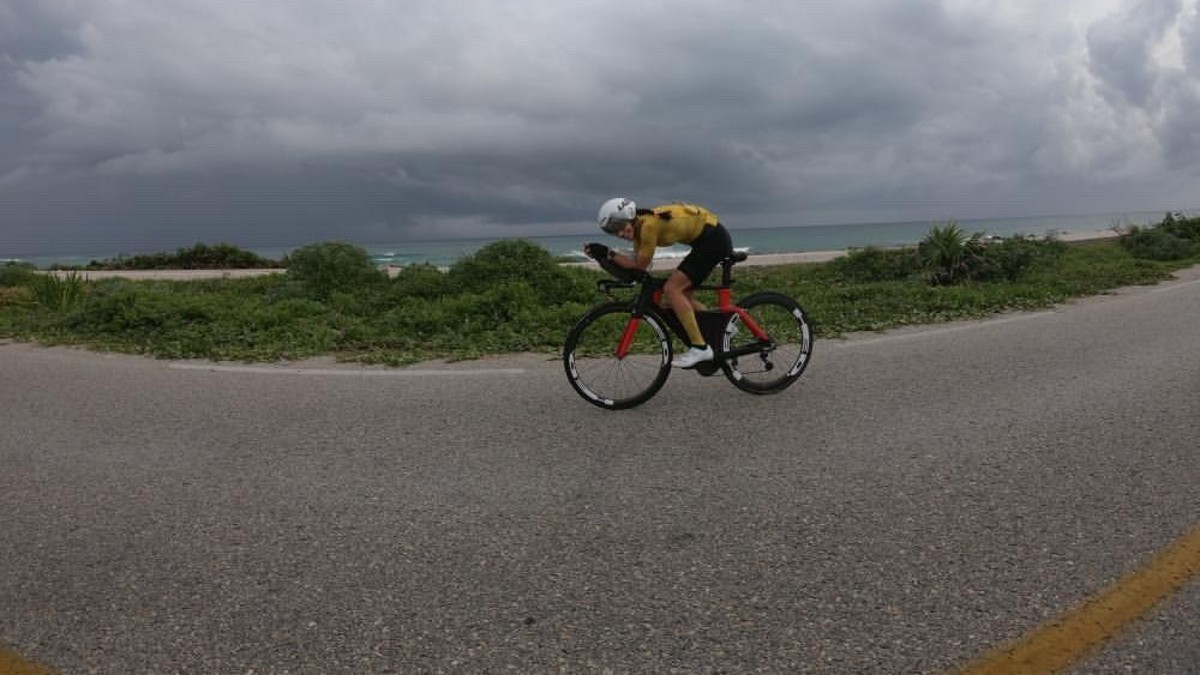 "My hands flew off the bars and went down at 35km/h. The asphalt is pretty rough here and it took away almost all the skin around my elbow. The reflectors are very difficult to see during the day as they have the same colour as the asphalt, and are more or less 20m apart."
Now, instead of enjoying final preparations for Sunday's race, Elisabetta was headed instead for hospital, and more agony.
"We went to the international hospital where they cleaned all my wounds," she said.
"This was a horrible experience as the wounds were full with small stones and leaves. I don't think I ever experienced this amount of pain in my life."
Holding out hope
While that physical pain was intense, it still doesn't compare with the mental torture of almost certainly missing out on the race she travelled so far to compete in.
"Realising that I probably don't have any chance to race on Sunday hurts more than the physical damage as I invested all my money and my heart to give myself an opportunity."
With under 48 hours until the schedule start time on Sunday, Elisabetta now is left with the vain hope that she may recover enough to make it to the start line.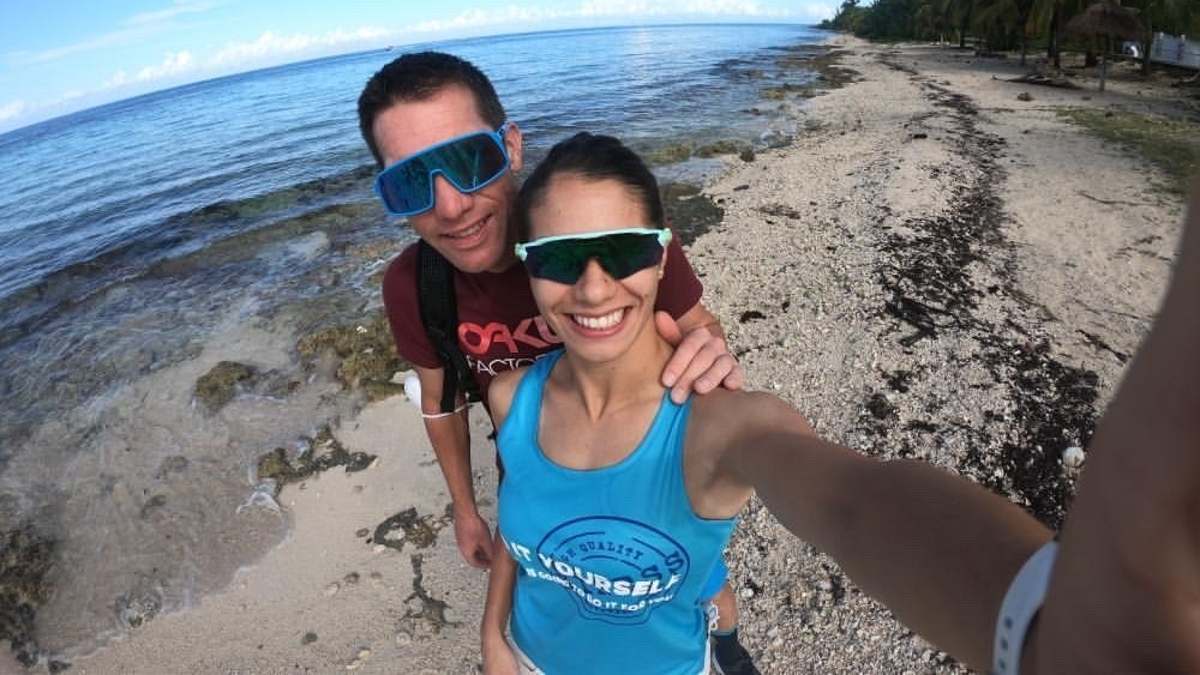 "Right now I'm listening to my body day by day and hopefully by Sunday a miracle will happen so I can participate anyway…"
After the week she has endured, few would begrudge her that miracle…