Having won in Challenge Riccione and IRONMAN 70.3 Mallorca in her previous two outings in recent weeks, second place for Great Britain's Emma Pallant-Browne at The Championship on Sunday might be thought of as a disappointment. Quite the opposite.
In what was the third of three races before she returns to her base in South Africa for a few weeks before her next European stint, there were a lot of positives from the day, thanks to the way the race played out.
The chaser
Starting the run back in fifth place – but with a massive seven minute deficit to the leading duo of Sara Perez Sala and Lucy Buckingham – what was going through her mind?
"I kind of thought, oh man, it's going to be a hard day. But I knew that from the start; these guys [Ed. Sara and Lucy], the way they swim and bike I knew I'd be chasing all day. To split the two of them, I'm really happy with that."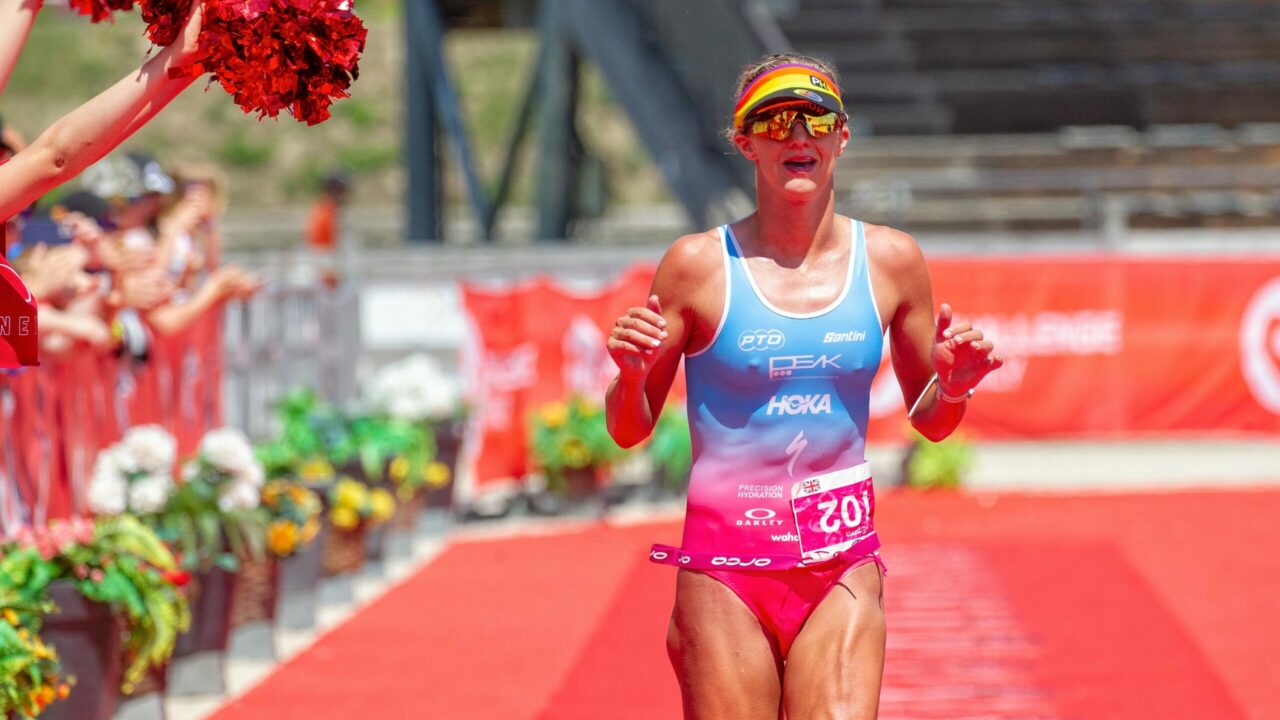 Pallant-Browne has of course won many a race on the run over the years – but what was going through her mind when the gap was over seven minutes?
"I think you can never write it off. I just knew that I had to have a fast run and thought that just push all the way to the finish, and whatever place that can be, we'll see. The support was amazing and I was getting time splits all the way around. Every time that a minute is dropped off that time you think, ok, it's doable."
A former U23 European Cross Country Champion, the multi-lap, multi surface course was something that she enjoyed too.
"I kind of felt like I was breaking it up. You had the odd straight, then the grass, then the sand, so I was breaking it up into intervals and counting down to the next aid station and using it that way. It does break it up, and for me I thought the run went by quite fast. It definitely kept the head spinning."
Confidence booster
Talking of head spinning…while race winner Sara Perez Sala is remembered for her CLASH Miami bike crash, that early season race also played a significant and worrying part in Pallant-Browne's early season. The exceptional conditions left her in extreme difficulties, passed out on the course and with plenty of recovery needed, both physically and mentally.
Her position on Sunday at T2 would require an all-out effort for 21km to give herself a chance of success. Having come through that in some style – and in one piece – I asked Emma if that itself was actually the biggest win of the weekend for her?
"I think Miami did really give me quite a psychological knock. I wasn't going out for my hard sessions, I was doing them all indoors in case anything happened.
"I really wanted to come back and race pretty early because I thought it's a good time to test yourself when there are medics around and I feel in a safe environment. I took a lot of confidence from the two races coming into this, but this was the one that I had to be really pushing the whole of the run to chase.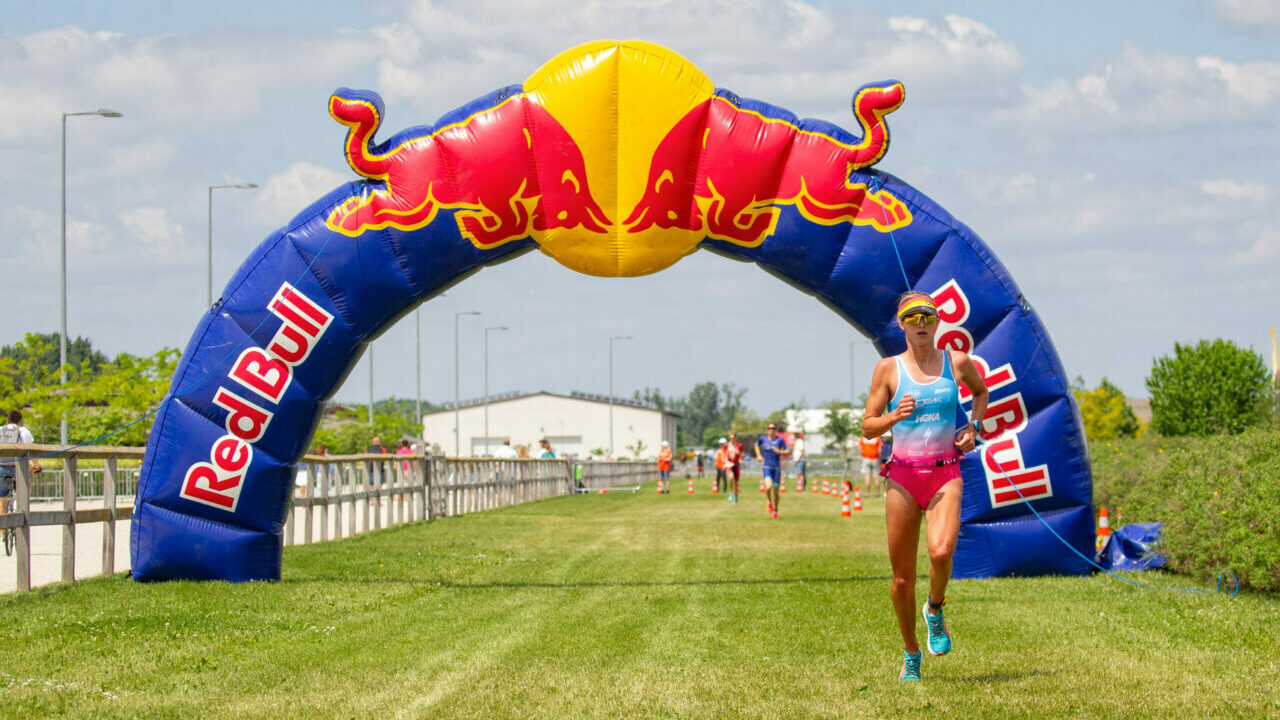 "I didn't think about Miami and I didn't think about the heat, the way I have been worrying about it lately, so definitely a big booster and sets me up a lot better for the rest of the season."
With some demons exorcised, Pallant-Browne will doubtless be adding plenty more podium success to her already impressive C.V. during the rest of a very busy calendar.
Her next big target will be the IRONMAN 70.3 European Championship in Elsinore, Denmark.