The European Championships head to Spain this weekend, as the best men and women on the continent head to Madrid to battle it out for the crown of European Champion.
Last year, Frenchman Léo Bergère and Britain's Non Stanford won in Munich, but with both absent this year, there will new faces on the top step of the podium.
In our preview article below, you can find all the information you need on the event, including start times, streaming information and a full preview of the men and women's professional fields.
Start times and how to watch
The elite races will be over the Olympic distance. Races times are as follows:
Sunday June 4: Elite Women – 11:15 (local), 10:15 UK time
Sunday June 4: Elite Men – 13:30 (local), 12:30 UK time
All of the events are set to be broadcast on World Triathlon's TriathlonLive.tv service, with coverage starting at 10:00 UK time for the women's race and 12:20 UK time for the men's race.
In terms of the course the athletes will face, Team GB's Sian Rainsley told us: "It's my first time in Madrid and I'm excited to race on a new course. I've heard lots about it: it's hot, hilly, a split transition and you finish infront of the palace. So I'm looking forward to checking it out now I've arrived into Madrid.
"We have a full GB team which makes for a great atmosphere & we all like to push for hard racing too so hopefully we can do that as team."
Elite Women
In the women's field, a strong Spanish contingent looks capable of winning a European title on home turf, with World #12 Miriam Casillas García seemingly the strongest athlete from the host nation.
Having most recently finished 19th at WTCS Cagliari, following 30th at WTCS Yokohama and 12th at WTCS Abu Dhabi, Garcia is yet to find the form that saw her take three consecutive Top 10 WTCS finishes in 2022, but still looks capable of building on her seventh place finish at last year's European Championships.
Elsewhere, last year's host nation Germany are sending a strong team, with Lisa Tertsch in particular an athlete who is capable of winning on this stage, following a fantastic eight place finish at WTCS Cagliari.
Alongside her, fellow countrywomen Marlene Gomez-Goggel, Annika Koch and Anabel Knoll all raced in Sardinia and will hope to feature towards the front of the race in what is set to be a competitive field in Madrid.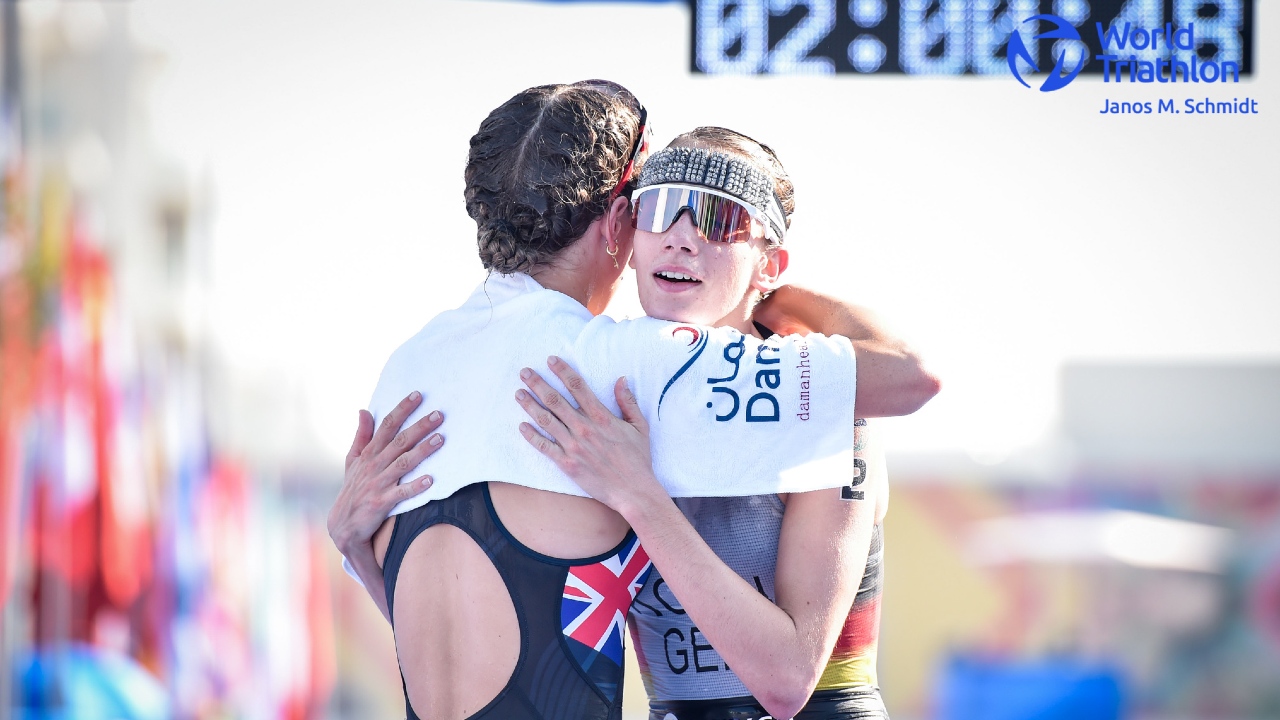 From Great Britain, Kate Waugh leads the charge, with last year's World U23 Champion fresh off her best ever WTCS result in Yokohama, where she finished fifth. With the likes of Commonwealth Games medallist Olivia Mathias and Super League star Sian Rainsley also racing, the British women have a great chance of getting on to the podium.
The highest finisher in the field from WTCS Cagliari, Jeanne Lehair, will be Luxembourg's sole representative in the women's race, but after fifth last weekend in Sardinia, might fancy her chances of gaining a medal.
France's hopes lie with Sandra Dodet, who won the Vina Del Mar World Cup last year, and Audrey Merle, who finished second behind compatriot Cassandre Beaugrand at the European Triathlon Cup in Quarteira at the start of the season.
Finally, Dutch athlete Maya Kingma has the capacity to make a break for it over the swim and the bike, with the 28 year old, who finished 23rd in WTCS Cagliari, still in search of the fitness and form that saw her win WTCS Leeds in 2021 and finish third at WTCS Yokohama.
Elite Men
Triathlon greats Mario Mola of Spain and Jonny Brownlee of Great Britain will take on a crop of rising stars in the men's race, as the pair look to redeem themselves after disappointing races at WTCS Cagliari, where Mola didn't finish and Brownlee came home in 34th.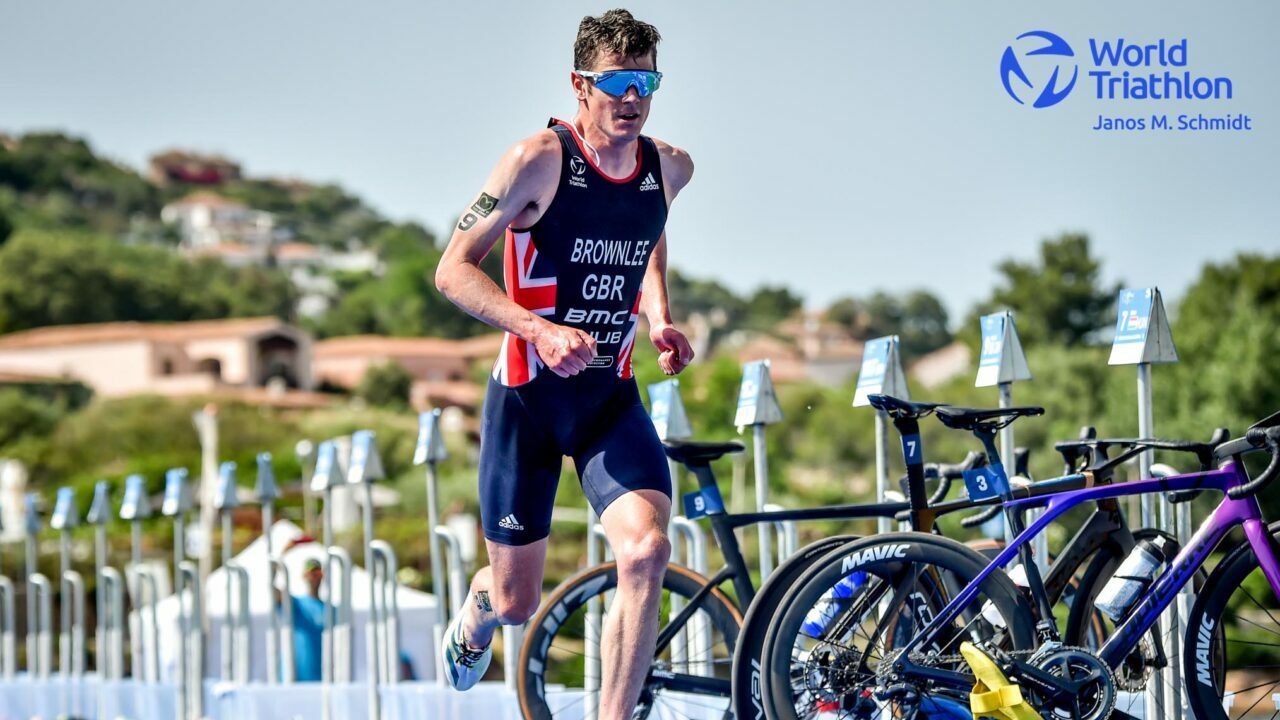 Whilst Mola has enjoyed some success so far this season, with a podium at the European Duathlon Championships and a win on home soil at the World Duathlon Championships, Brownlee hasn't quite been able to find the right form this year.
On Sunday, Brownlee will be joined by fellow Brits Jack Willis, Ben Dijkstra and Dan Dixon on the start, with this quartet hoping that despite the quality of the field, at least one of them will be able to make their way on to the podium.
Standing between them and a medal, however, are a number of quality athletes, including German Jonas Schomburg, the highest finisher in the field from WTCS Cagliari after coming home in sixth, plus Hungarian Csongor Lehmann, who finished in seventh.
Additionally, Casper Stornes of Norway is in the field, with the 2018 WTCS Bermuda winner returning to racing following a lengthy period out with injury, which started last weekend with a 14th place at the European Cup in Olsztyn.
Finally, in addition to Mola, there are a handful of other Spanish hopefuls, including Genis Grau, who won the Huatulco World Cup last season, David Castro Fajardo, who won the Vina Del Mar World Cup and Antonio Serrat Seoane, who was second last season at WTCS Bermuda.
Prize Money
The elite races in Madrid will offer a total of €80,000 in prize money, paid 15-deep in line with the schedule below. The winners will collect €10,000 each.
| | | |
| --- | --- | --- |
| Rank | Elite Men | Elite Women |
| 1st | € 10,000 | € 10,000 |
| 2nd | € 8,000 | € 8,000 |
| 3rd | € 6,000 | € 6,000 |
| 4th | € 4,000 | € 4,000 |
| 5th | € 2,800 | € 2,800 |
| 6th | € 2,400 | € 2,400 |
| 7th | € 2,000 | € 2,000 |
| 8th | € 1,200 | € 1,200 |
| 9th | € 900 | € 900 |
| 10th | € 700 | € 700 |
| 11th | € 600 | € 600 |
| 12th | € 500 | € 500 |
| 13th | € 400 | € 400 |
| 14th | € 300 | € 300 |
| 15th | € 200 | € 200 |