Rising star Frederic Funk was happy with his performance at The Championship last weekend, where he finished in third, but for the 25 year old, there are bigger results on the horizon.
Ranked PTO World #11 for a reason, the German was third at last year's World Long Course Championships and fifth at both the PTO Canadian Open and IRONMAN 70.3 World Championships.
Coached by Dan Lorang, Funk held nothing back in his assessment of the race in Slovakia, acknowledging that it was a step in the right direction after a disappointing Ibiza, but also hinting that this was just the start of a special season.
"Šamorín always surprise me"
Reliving the brutal nature of The Championship, Funk shared that the conditions, along with the demands of the flat and fast bike course, made for incredibly tough racing.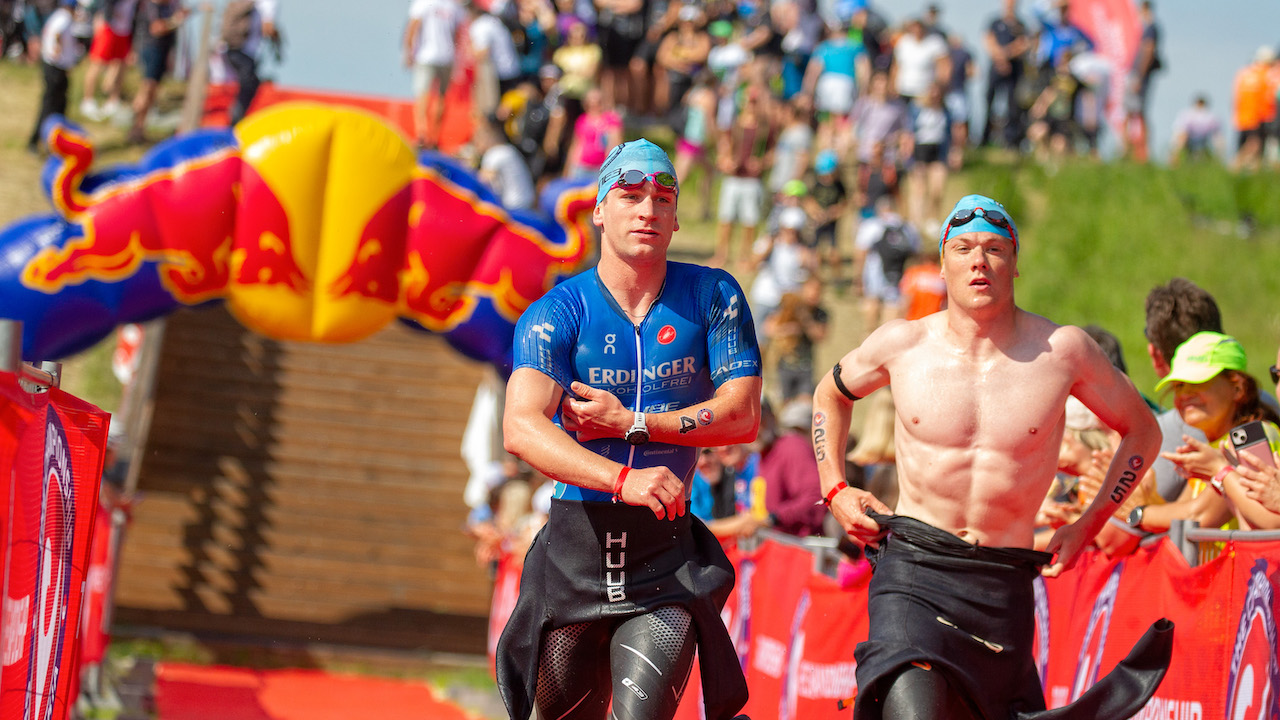 "It was really really hard, once again. It was my fifth time here at Šamorín, but it still surprises me every year how hard it is."
Breaking down the race, Funk highlighted how difficult it was to get going in water temperatures that just topped 14 degrees celsius.
"The swim was in really cold water, it was tough for me at the start to get my cadence up in my arms but eventually I came out in a good position and with a good group.
"On the bike, it was about working my way up to the front. I caught them after about 20km, I struggled a little with my back to keep my position to be honest, so still have to work on that for the season.
"When I came off the bike, I was surprised how good I felt, because I struggled a little like I said, but luckily my legs came around and compared to my best times in Šamorín it was definitely my best run performance."
"I do want to keep pushing on"
Whilst third is still a very respectable result, Funk, who had a great training block over the winter, has big ambitions for the rest of the season, especially once he translates his bike form from training to racing.
"It was not what I wanted to do on the bike, but it is okay. It is similar to what I did last year in my performances throughout the season really.
"I actually improved a lot on the bike over the winter and I really wanted to show that, but it is only May and I still have more chances to do so.
"I do want to keep pushing on and do even better this season, like I said I feel like I have progressed, and I am ready to do better, but I still have plenty more chances. For now I am happy with third place, but there's more to come."