The World Triathlon Championship Series keeps on delivering, as the third race of the season provided a thrilling event in Sardinia at the second edition of WTCS Cagliari.
In the women's race, there was a new, albeit familiar, face at the top of the podium, as Georgia Taylor-Brown of Great Britain got back in the medals for the first time in 2023.
Close behind, Emma Lombardi of France finished second behind Taylor-Brown for the second consecutive year, with American Taylor Spivey, one of the most consistent racers in the WTCS, finishing on another podium to take the overall lead.
"It's a massive relief"
For Taylor-Brown, taking the win in Cagliari for the second consecutive season was a massive result, especially considering the tough start to the year she has endured.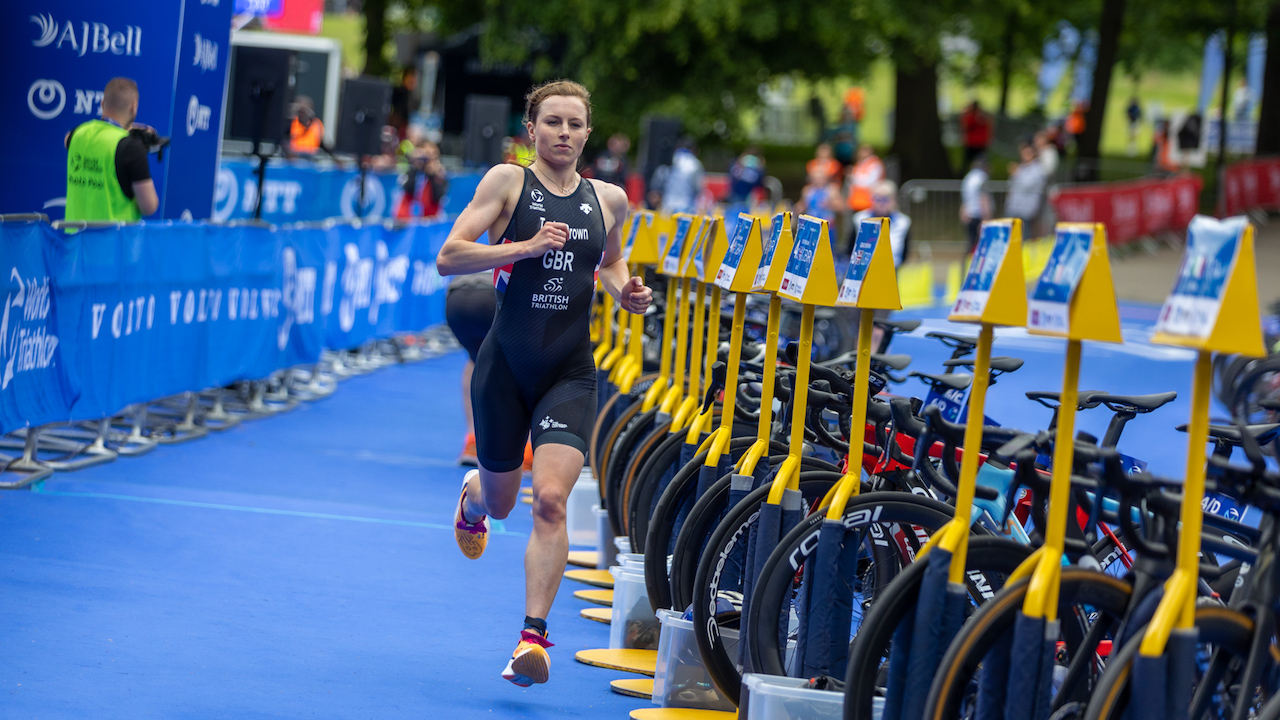 "Today is a massive relief. I know it's only been two races, and I have been a bit dramatic after those two races, but it's nice to be back, it's really nice to be back."
After struggling with her swim in Abu Dhabi and Yokohama, GTB shared that her weakness in the water was the main issue she had been working to address since March, with her determination paying dividends in Italy.
"It has literally been my focus since Abu Dhabi, since that horrific swim. In Yokohama I gave it everything I had and I still didn't make it so with this one, I was just extra hungry and extra determined to really nail that first lap."
Having doubted herself over the past few races, despite finishing as the runner-up in the overall series just six months ago, the Brit has now said she feels as if she is back on the right track.
"I definitely did [doubt myself] after Yokohama, it sounds so pathetic, but I am so used to being in that front pack, and I really missed it.
"It was a bit of shock for me to miss those front packs, but I've just tried to keep my mind clear and trust the process and believe it would come with time and today I am finally back."
"I am really happy with my race"
Despite losing out to Taylor-Brown in a very similar manner again in Cagliari, 21 year old runner up Lombardi of France took a huge amount of positives from the race.
"It feels really good. It is a relief to do such a race, I am beyond happy as Cagliari last year was such a good race and it didn't disappoint this year too. We did a great job on the bike, where we all worked and it was a good day."
On the topic of Taylor-Brown, the young French star revealed that the Brit was just too strong in the latter stages of the run and that despite her best efforts, she couldn't stay with the eventual winner, but was still over the moon to be on the podium.
"I was like keep going keep going, just to try and follow her for as long as possible and keep strong for as long as possible, but on that last lap it was a bit too much. It's really good, I am really happy with my race, everything was put together today so it's really perfect."
Spivey rewarded for consistency
As one of the most consistent athletes on the circuit, it comes as a surprise that Spivey has never led the WTCS rankings before this weekend, but after a second podium this season, she finally secured her spot at the top.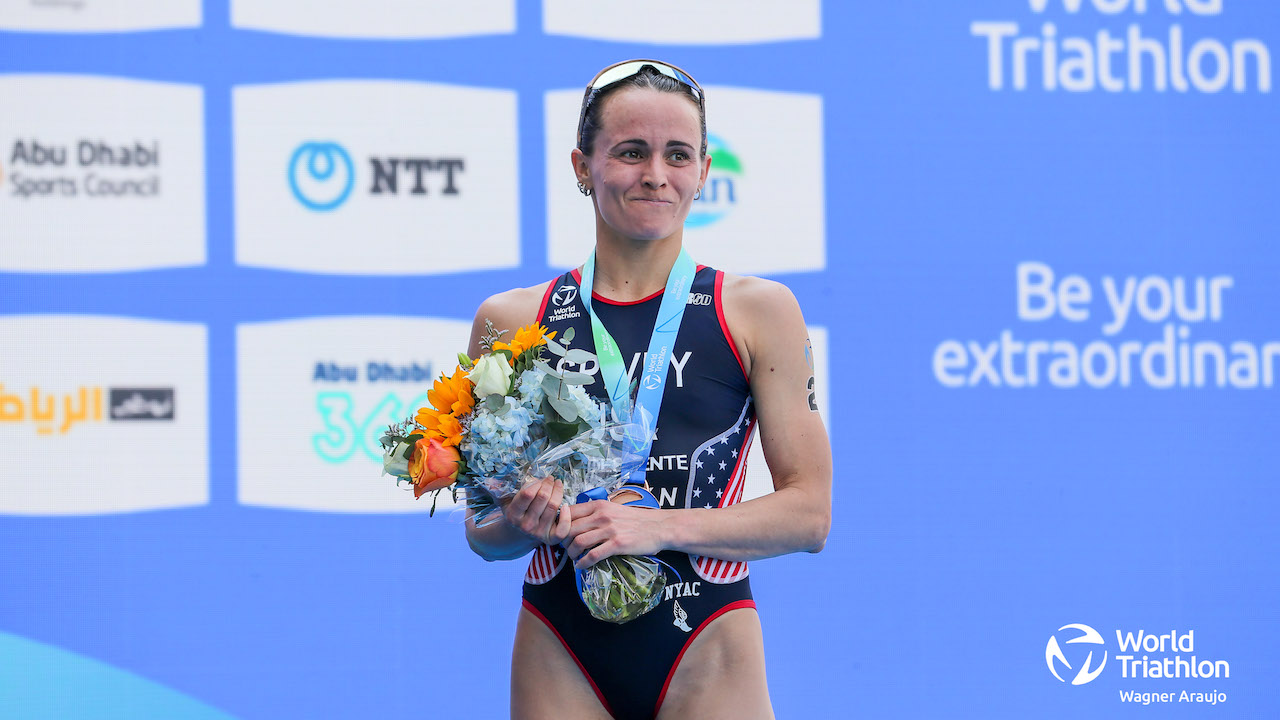 "That's pretty cool, I know some of the previous leaders have missed some of the races so it's important I keep the pressure on throughout the rest of the series.
"I don't know how I did it to be honest. I had Covid-19 in Yokohama and I wasn't sure how I was going to pull up to this race, but I just keep on surprising myself and I am really happy with this result. I have never been in this position before so it's really special."