Britain's Georgia Taylor-Brown looks to be finding her feet again after a sluggish start to the season with a strong seventh place finish at WTCS Yokohama over the weekend.
Taylor-Brown, who last year finished second overall in the WTCS, could only manage 15th in her first race of the season at WTCS Abu Dhabi in March.
After her performance in Japan, however, the 29 year old is up to #7 in the WTCS Rankings and her form looks to be progressing nicely with the biggest races of the year yet to come.
GTB "still wearing a smile"
After just missing out on the world title to Flora Duffy last year in an agonisingly close battle, Taylor-Brown didn't quite hit the ground running in 2023. Nevertheless, the Brit has remained positive and after Yokohama acknowledges she is moving in the right direction.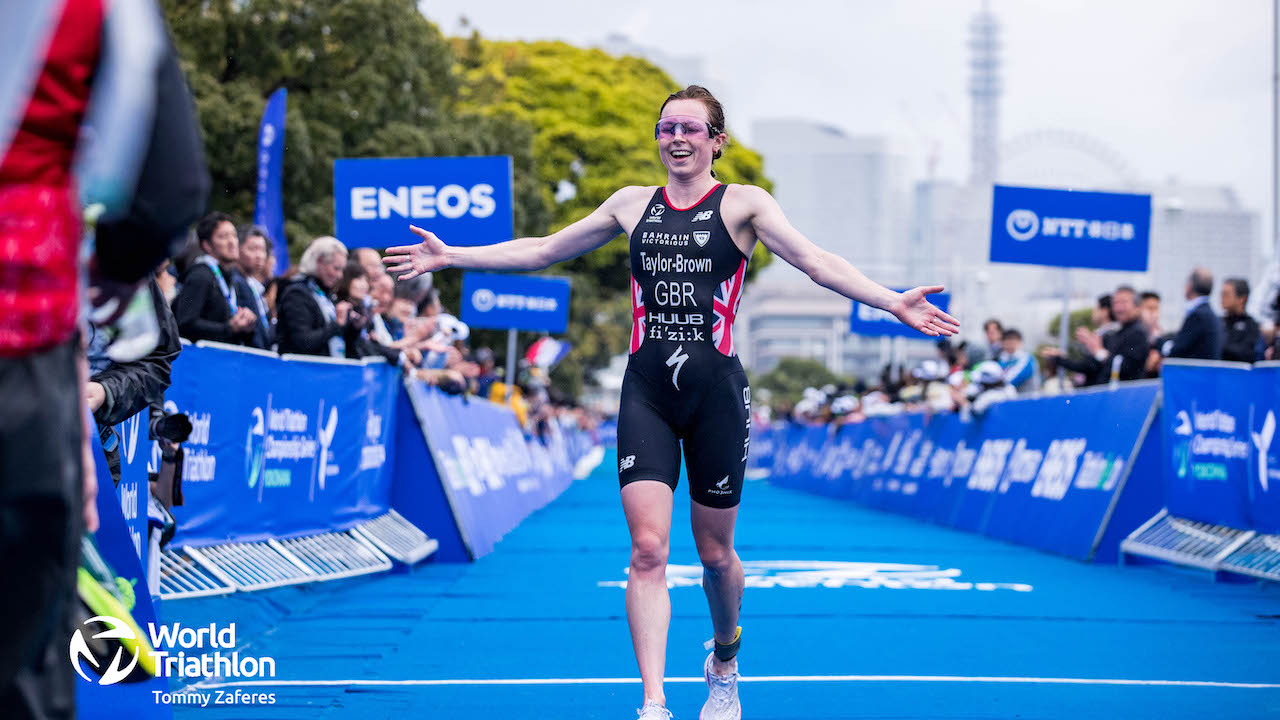 "7th for me today and a step in the right direction, not a big step but a step nonetheless. Plus, I moved up eight places in the rankings so that's pretty nice!"
"My swim is just missing that little bit of speed right now but I'm working on it and always learning. Still wearing a smile for lots of reasons."
In Abu Dhabi, Taylor-Brown was 31 seconds behind teammate Sophie Coldwell over a 750m swim. Fast forward to Yokohama, that gap had narrowed down to just 28 seconds over a 1500m swim. Progress is certainly being made.
The battle is on
Following the first two WTCS races of the season, four British women: Sophie Coldwell, Georgia Taylor-Brown, Kate Waugh and Beth Potter, occupy spaces in the WTCS Top 10.
As the countdown to the Paris Olympics next year continues, the battle for the British women's team keeps on heating up. Four women now have a very strong case to make the team, with a whole season of racing left to choose three Olympians from the four contenders.
Next up, Potter and Taylor-Brown will head to WTCS Cagliari on May 27, where a solid result could further consolidate each athletes claims to an Olympic berth.