Jan Frodeno shared his happiness to be back racing following his fourth-place finish at the PTO Tour European Open in Ibiza, even if the race didn't exactly go to plan.
The German, who had been absent from the start line for an extended period of time with injuries, was in the mix for the podium all day in Ibiza, and will go head-to-head with race winner Max Neumann again next month at IRONMAN Hamburg.
Frodeno, who is targeting one last IRONMAN World title in Nice this September, showed he can still compete with the best in Ibiza and if he can build on this performance, might just be a threat on the French Riviera.
"That was a hard day at the office"
After racing for the first time since Challenge Roth in 2022, where he didn't finish, the 2008 Olympic Champion revealed on Instagram that the race in Ibiza was a real suffer fest.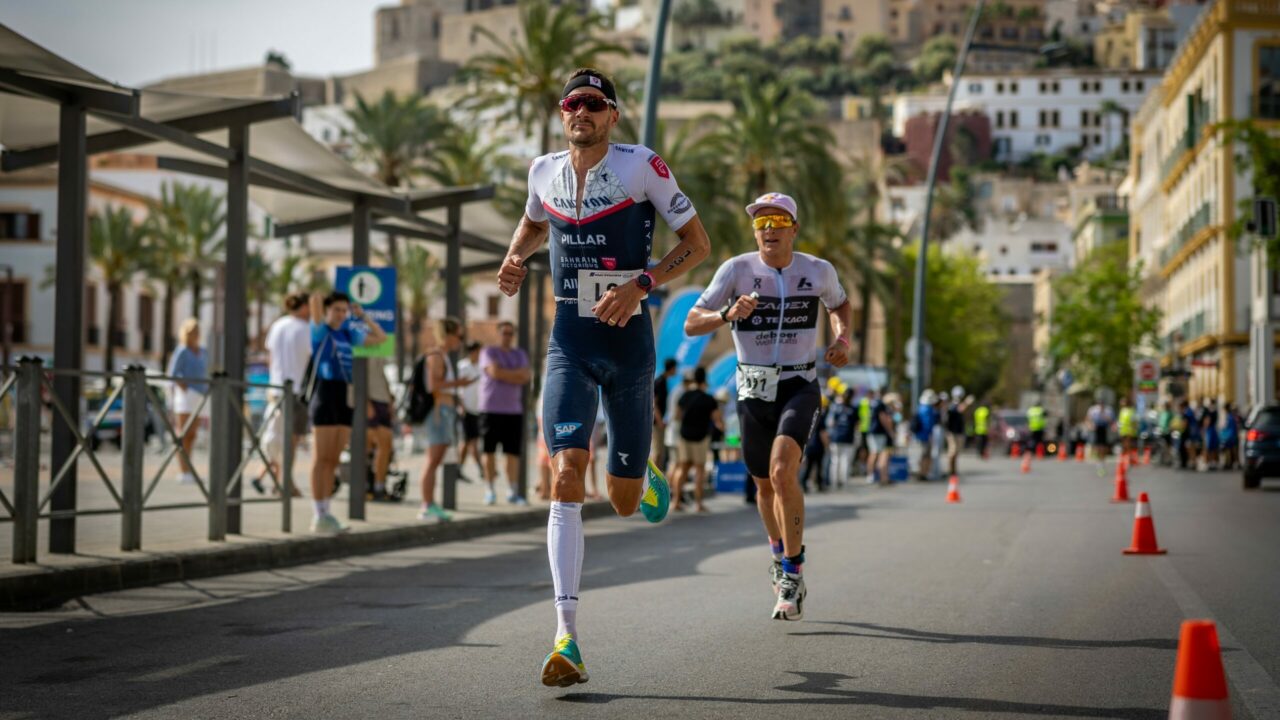 "That was a hard day at the office, it really was, I suffered, I didn't have the legs today. I had a good swim, Aaron kept it honest there, but the transition was about as dramatically bad as being out of practice as I have been.
"It was hard on the bike, the intensity was tough, I felt good within my power zones, but then when I had to go beyond them to push on it hurt and that reflected on the run.
"I was struggling to get past 3:20/km, and I think if you are running 3:20/km, you don't deserve to win races and I accept that."
"It's good to be back"
Whilst the result may have fallen short of Frodeno's exceptionally high standards, the German was at the front for most of the race in a stacked field, and he revealed that after so long on the sidelines it was great to be in the mix.
"It is good to be back, it really is, I'm happy, it's not what I expect or what I train for but it hurts more to sit on the sidelines and yeah, it is a good first step."
With four weeks now until the IRONMAN European Championships in Hamburg, Frodeno has time to regroup and get ready for a tasty rematch against Neumann on home turf.
"I have four weeks and I have found out Max Neumann is coming to Hamburg, so that is super exciting, it will be a good field and a good distance, let's see if I can get this diesel engine fired up!"