Things can change very fast on the run in a triathlon, just ask Gustav Iden after that epic victory in Sunday's first ever PTO Canadian Open in Edmonton.
The Norwegian star looked set for a comfortable victory when compatriot and great rival Kristian Blummenfelt began to cramp up on Sunday.
At one stage it appeared the Olympic and IRONMAN World Champion might have to DNF, leaving Iden clear to stroll to a convincing victory. Not so fast.
'Big Blu' regrouped, got back up to speed and began taking big chunks out of Iden's advantage as the finish drew ever closer. It was a gap he could not bridge, but at the line the margin of victory for Iden was just 27 seconds.
Gustav Iden on Blu scare
As Gustav reflected on the win, he admitted that Kristian's late charge had given him an unwelcome scare.
He explained: "He got there and I started to kind of get a bit comfortable behind him and then he suddenly pulled out with a cramp and I was thinking, 'damn, but now I have this, no problem'.
"And then I see him in a turnaround over there and it's actually not that far behind and he's gaining on me and I'm a bit low on energy and the last lap was full-on struggle!"
Iden added that he heard he had just 30 seconds in hand coming into the last two kilometres, adding: "I was thinking, that's 15 seconds per kilometre. I mean, Kristian has done it before so he can do it again, but luckily I managed to keep him behind."
It's not about the money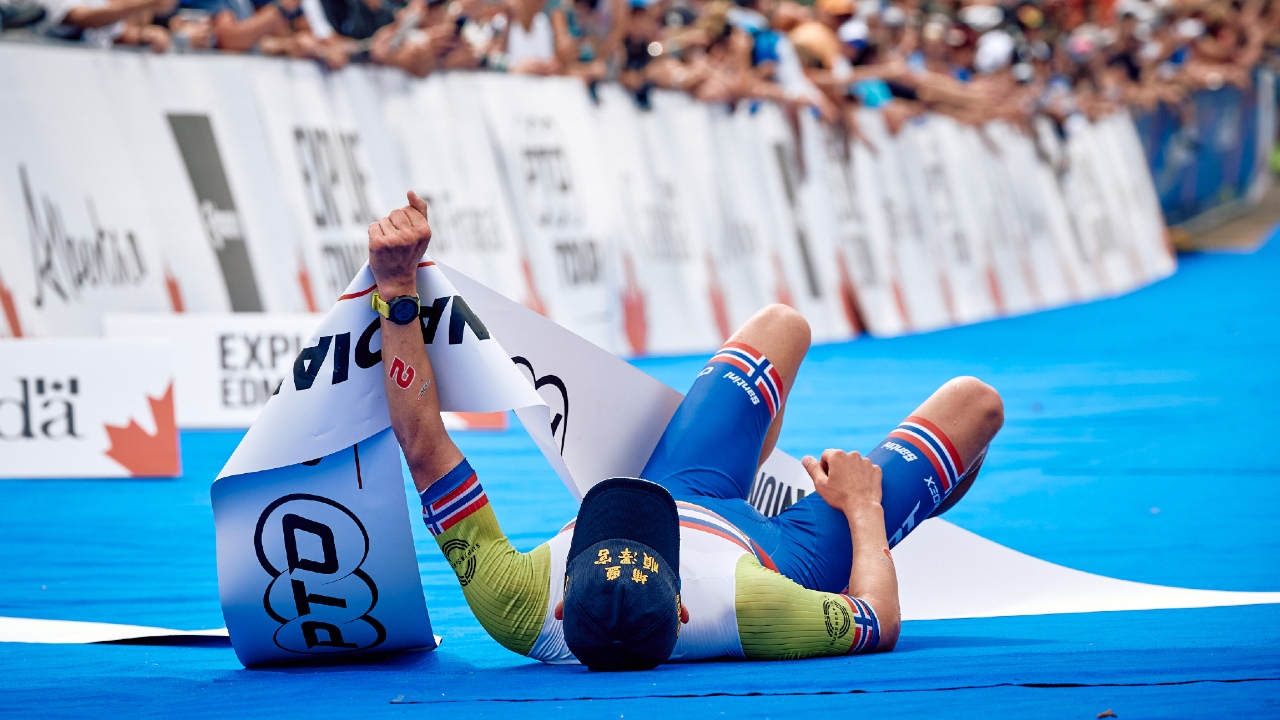 The victory saw Iden pocket $100K for first place in what was a $1million showdown from the PTO, but he stressed: "Obviously, the money is important, but to beat a class field and to come away with a victory, that means more to me than the money.
"I'm so happy that the PTO managed to gather all the high-profile pro athletes at one race. I'm really driven to be racing the best, not going for a good time."