U.S. triathlete Haley Chura completed the podium at The Championship on Sunday – won by Great Britain's Lucy Hall – producing a fantastic run to more than half her 10-minute deficit at T2 and earn a $3,500 prize cheque.
We took the opportunity to ask her about her thoughts on the Collins Cup, the development of the PTO and her hopes for the future – having been a professional triathlete for a decade now.
Haley Chura on Collins Cup
We have been very focussed for years now on athletes gaining qualification slots for the IRONMAN World Championship in Kona. Now that the first Collins Cup is in the books, did Haley think that will now represent another major target for athletes?
"Absolutely. I was here as an alternate (for Team USA), and so I got to really see all of it. I was so impressed.
"I mean, in the Opening Ceremonies I was emotional almost, because they were going through the history of the sport and how their goal is to bridge the history with present and future, to make this sport better for future generations. I thought it was incredible.
"I was out all day yesterday watching the racing because I'm a huge fan of the sport, and I think any time you get to watch elite racing it's just incredible. It was great because with the different format, you wanted to see if the dynamics would be different and I thought it was fantastic.
"There were so many match-ups that you thought you knew how it might play out, but it didn't, and that is our sport. I picked Taylor Knibb, I'm so impressed with myself!
"I thought it was great, and I didn't see most of the coverage because I was here, but I spoke to friends back home that did. I think this is just a starting point and it is just going to get bigger and better.
"As for as me qualifying, I don't know. I mean, I hope I get fast enough to qualify. I just think it's a huge plus for our sport and I'm so proud that I got to see it."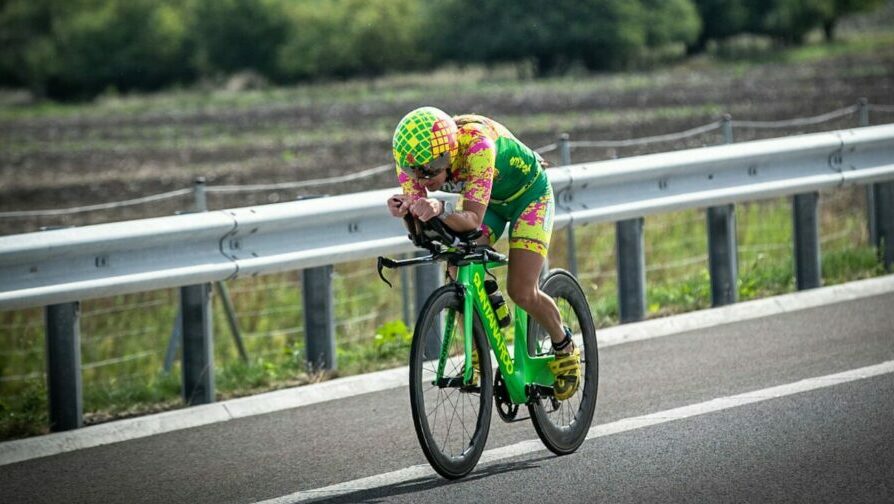 PTO providing hope for future generations
Having been around long enough to be part of the original foundations of what has developed into the Professional Triathletes Organisation, is Haley positive for the future direction of the sport?
"It's been really interesting watching it evolve, because I have been racing this distance and involved since the early days when it was the PTU. Watching it really get off the ground in the past year has been amazing. I know that the biggest beneficiaries of this are going to be younger athletes, more up-and-comers, and I think that's fantastic, to make the sport better in the future than it has been.
"Every time I speak to Charles Adamo (PTO Chairman), I say congratulations on a great event and he says, 'no, no, no – it's your event'. I think that is crucial to have the Pros having ownership of the events that we are putting on, so I'm thankful to the PTO, I'm impressed seeing what Dylan McNiece has done this week – I mean he's one of us, a professional triathlete, and Scott DeFilippis too.
"I think it's really, really impressive and it makes me so hopeful for the future of the sport, that they want to make this on a par with tennis and golf. That would be incredible.
"As a fan of the sport, I can't wait until that happens."