In-form Hayden Wilde has his sights set on sealing a spot in next year's IRONMAN 70.3 World Championships in his home town of Taupō when he lines up in this weekend's 70.3 Melbourne.
It's the Kiwi's first IRONMAN 70.3 since contesting in Taupō back in 2019 and he heads to Melbourne having set a new course best time on his way to victory at the Noosa Triathlon.
Dual focus
While short-course star Wilde will be racing for the win on Sunday, he also has one eye on securing a qualification spot for the 70.3 World Championships in New Zealand in 2024.
"I'm looking forward to it, the preparations have gone really well," said Wilde. "I got into the aero tunnels in the velodrome to get as much opportunity to be as fast as possible, so I think I'll be pretty sweet until about the 60k mark and then we'll see how the legs go from there.
"And then just really keen to get on the run and post a fast half marathon. But yeah, looking forward to it and hopefully I can get that qualification slot.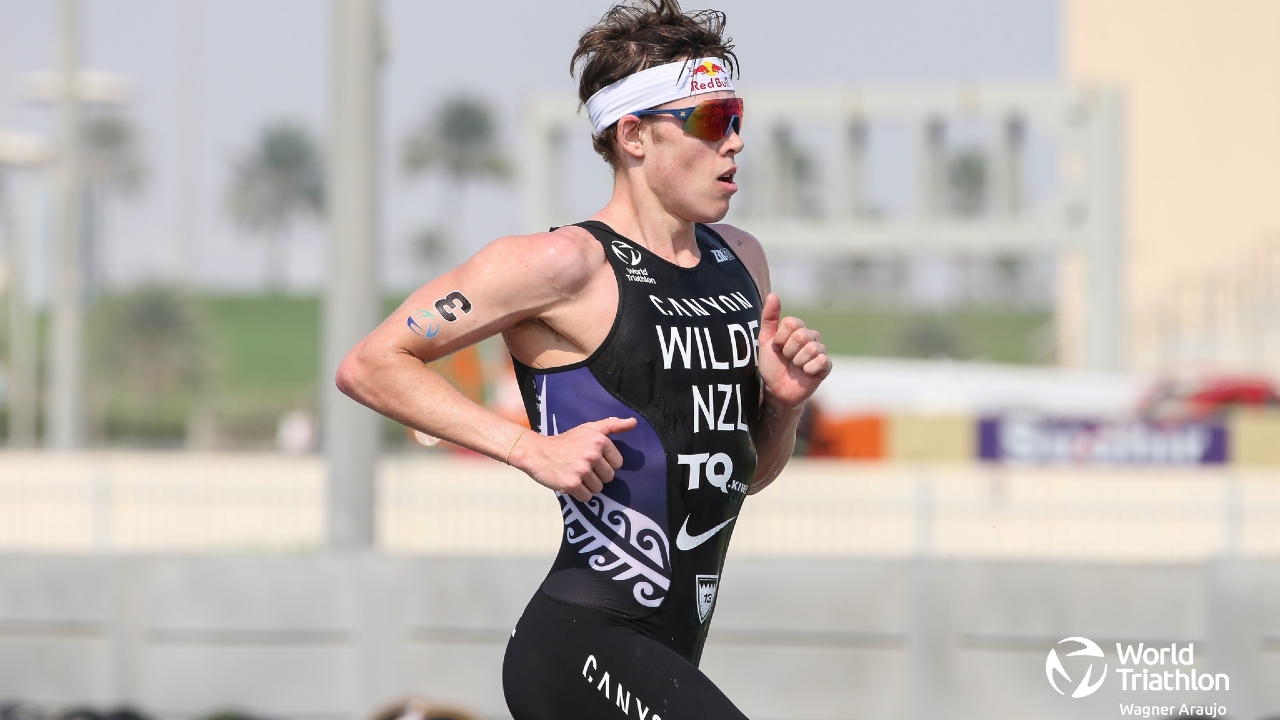 "I guess there's a little bit more risk heading into this one because I know that everyone on the start line is also looking for the qualification," he said. "You can sometimes turn up to some of the top races and a lot of the guys would already be qualified and they're just racing to be racing, but this one I know no one will have a qualification spot so everything is kind of up for grabs in Melbourne."
Hometown hero
Up against Wilde and wearing the #1 bib is defending champion Steve McKenna and there are two places up for grabs in Taupō.
Wilde explained he's keen to lock in his spot as soon as possible so he can focus on another strong Olympic Games result at Paris 2024.
He said: "One of the main reasons for me competing in Melbourne is so I can get a qualification spot for Taupō. I was born in Taupō so it would be extremely rude not to be able to race in front of the place I was born, so I'd love to race," said Wilde.
But obviously full focus on Paris, it's the main reason why I'm still racing so late into the year so I can kind of just tick that box and not have to worry about Taupō in December next year.
"So definitely the plan is to get that ticked off, get my feet up for a few weeks and then start really preparing for Paris, and then there's about a four-month block which is kind of perfect heading into Taupō so I can really get back on the time trial bike and really get into the best physical shape I can get into for a the World Champs at home."
Unfinished business
Another athlete more closely associated with short course racing who is taking part on Sunday is Australia's Natalie Van Coevorden and this will be just her third 70.3 after a runner-up spot in Bahrain last year and a third place in Western Sydney back in 2016.
The Commonwealth Games representative is looking forward to getting out onto the course in Melbourne after a mid-race puncture ruled her out of contention at the Noosa Triathlon last weekend.
"Sunday definitely didn't go to plan in Noosa, I was in the front group of six at 32km and my tyre popped," said Van Coevorden. "Getting a flat was probably the last thing I really thought could go wrong so I am excited for another opportunity here in Melbourne. I know I have a good year of training behind me and I'm carrying some confidence in this distance from my second in Bahrain last year. The body is feeling good and maybe a little more fresh without the run load of Noosa last week."
Van Coevorden has been criss-crossing the world this year as she hunts down a spot on Australia's triathlon team for next year's Paris 2024 Olympic Games and the 30-year-old is looking to finish the season well.
"Being the last race of the year, we always find an extra push of motivation and I want to end the season on a high," she said. "Melbourne is a stepping stone towards jumping across to middle distance full time and maybe qualifying for the IRONMAN 70.3 World Championship in Taupō would be a great opportunity to have to end 2024 pretty close to home.
"IRONMAN 70.3 is pretty new to me still so everything is a bit of a learning curve," said Van Coevorden. "I feel from watching from the outside IRONMAN 70.3 is getting faster so I am taking my taper pretty similar to how I would going into an Olympic distance with just a bit more load."
This weekend's event will see athletes hit the water of Port Phillip Bay for the swim, with the ride taking in two laps of Melbourne's famous Beach Road, before running a half-marathon along the St Kilda and Elwood waterfront, with the event culminating at the famous IRONMAN 70.3 finish line in Catani Gardens.