This is a preview for IRONMAN 70.3 Melbourne, which was won by New Zealanders Hayden Wilde and Amelia Watkinson.
IRONMAN 70.3 Melbourne takes place this weekend in St Kilda, as a stacked start list on the men's side and a strong women's field makes the trip to Victoria.
Recently crowned Noosa champion Hayden Wilde is racing for a slot at a home IRONMAN 70.3 World Championship in Taupō next year and will go head-to-head with middle distance specialists such as Steven McKenna and Charlie Quin.
In our preview piece below, you can find all the information you need on start times, how to follow and who to watch out for at the GWM IRONMAN 70.3 Melbourne.
Start times and how to follow
IRONMAN 70.3 Melbourne will take place on Sunday November 12 2023. The professional men will kick the event off down at St Kilda Beach, starting at 06:05 local time. This corresponds to 19:05 on Saturday November 11 in the UK, 20:05 in Central Europe and 14:05 on the East Coast.
For the professional women's race, the event will start two minutes later at 06:07 local time. This corresponds to 19:07 on Saturday November 11 in the UK, 20:07 in Central Europe and 14:07 on the East Coast.
Unfortunately, there is set to be no live coverage of the race this weekend. However, fans and supporters can follow the progress of the competitors on the IRONMAN Tracker App, which gives real time updates on the race.
Pro Men
Despite being unranked by the PTO, Kiwi Wilde will start this race as one of the main favourites, thanks in part to his strong race at Noosa Triathlon last weekend, coupled with his excellent short course strength this season.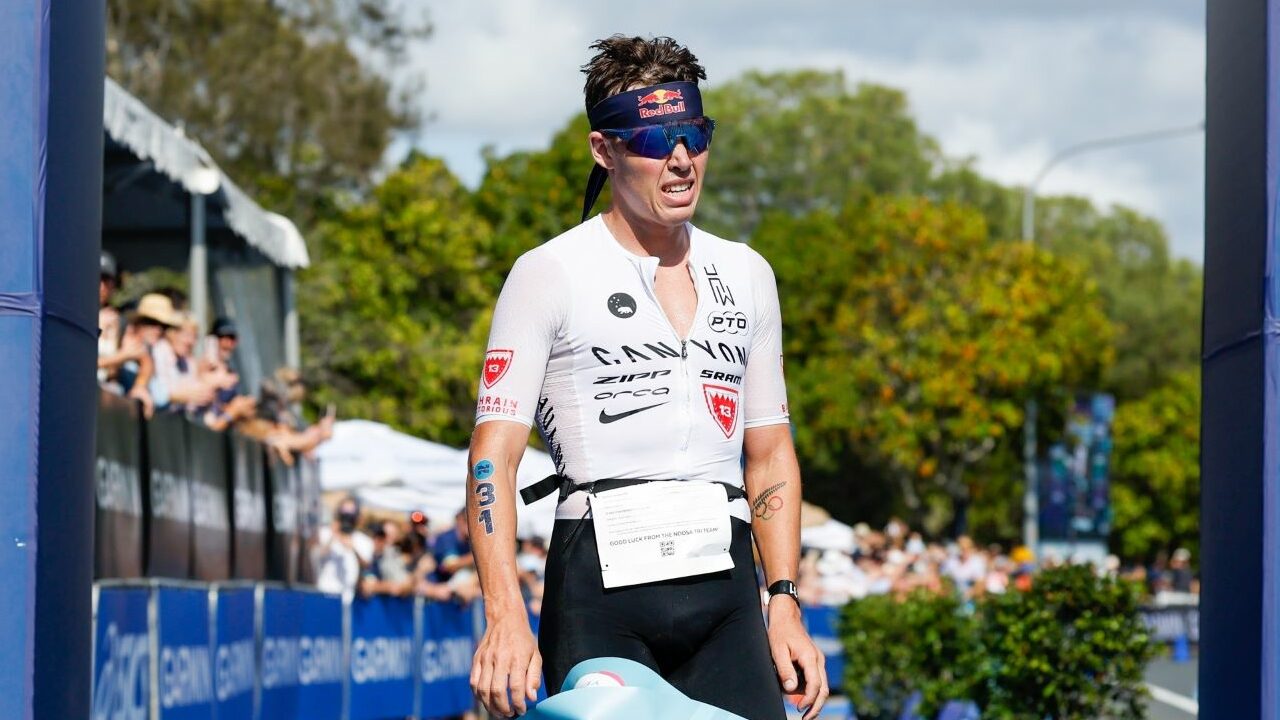 Taking on Wilde is McKenna, who won IRONMAN Australia earlier this year. A poor race at the IRONMAN 70.3 World Championship means McKenna is only PTO World #56, but the 32 year old is nonetheless one to watch out for this weekend.
Quin is another athlete who will have his eyes on the podium. Second here last year behind McKenna, the relatively green pro came off second best against Wilde in Noosa but may believe the longer distance plays to his strengths in Melbourne.
A trio of Australians, Nick Thompson, Nicholas Free and Mitchell Kibby, also have what it takes to finish on the podium. Finishing 1-3 in that order at IRONMAN 70.3 Sunshine Coast in September, each of them will be after another top domestic result in Melbourne.
Pro Women
Leading the way in the women's field is PTO World #16 Amelia Watkinson. The Kiwi, racing her ninth middle distance triathlon this season in Melbourne, is the favourite to take the tape.
Having finished eighth at the IRONMAN 70.3 World Championship and second at IRONMAN 70.3 Langkawi, Watkinson has hit her stride in the second half of this season.
Dutch athlete Lotte Wilms, who was off the pace in Noosa last weekend, will be Watkinson's biggest challenger in Melbourne. Having won IRONMAN Austria and Challenge St Polten in 2023, Wilms cannot be overlooked.
Finally, Paris Olympic hopeful Natalie Van Coevorden steps up to the middle distance in search of redemption, having punctured towards the end of the bike whilst with the front pack in Noosa last weekend.
The Aussie, who was second at IRONMAN 70.3 Bahrain last year, has previously finished on the podium in Melbourne, finishing second at Challenge Melbourne behind Ellie Salthouse in 2016.
Strong across all three disciplines, Van Coevorden is one of the outside picks for the podium, with the win likely to be decided between Wilms and Watkinson.
Prize Money: What's on the line?
There will be a prize purse of $30,000 in Melbourne this weekend, with the winners taking home $4,000 each. In addition, there are two slots available for both the men and women at the 2024 IRONMAN 70.3 World Championship in Taupō.
The total funds will be paid eight-deep, as follows:
$4,000
$2,750
$2,000
$1,750
$1,500
$1,250
$1,000
$750
Following the recent significant changes to the PTO's World Ranking System, the status of a race will play a notable part towards the ranking points that an athlete can earn, with those points determining the year-end world ranking position and thus, potentially, a share of the $2million bonus, which will now be shared by the top-50 athletes, rather than the top-100 of previous years.