Amelia Watkinson of New Zealand and Charlie Quin of Australia made November a month to remember for both of them after winning the 28th edition of the Laguna Phuket Triathlon in Thailand this weekend.
In-form duo dominate
After both finishing second at IRONMAN 70.3 Melbourne last weekend, Quin and Watkinson executed their race plans to perfection to go one step better.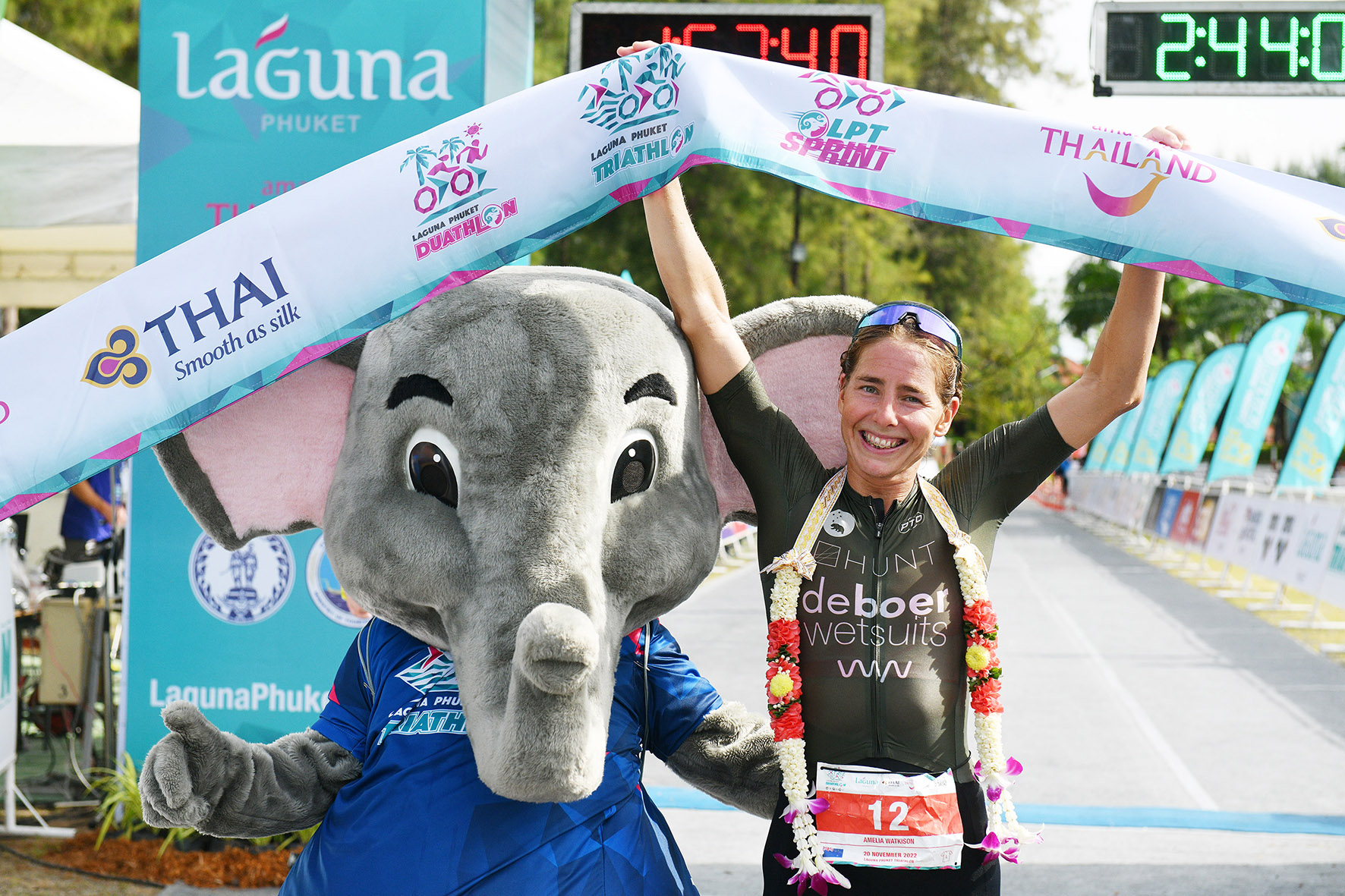 With convincing wins on both sides, the duo can be confident in their form as they head into the latter stages of the Southern Hemisphere season. Whilst the fields weren't the deepest and strongest, winning in tough conditions by over six minutes is still without a doubt extremely impressive.
Quin, who led from start to finish, won the fabled "Noosa Tri" last month and is now gearing up for IRONMAN 70.3 New Zealand in Taupo in two weeks' time. After the race, he shared that this race was the final brick in the wall for his New Zealand prep, explaining: "Today I just tried to run my own race, treating it as a training session before my race in New Zealand."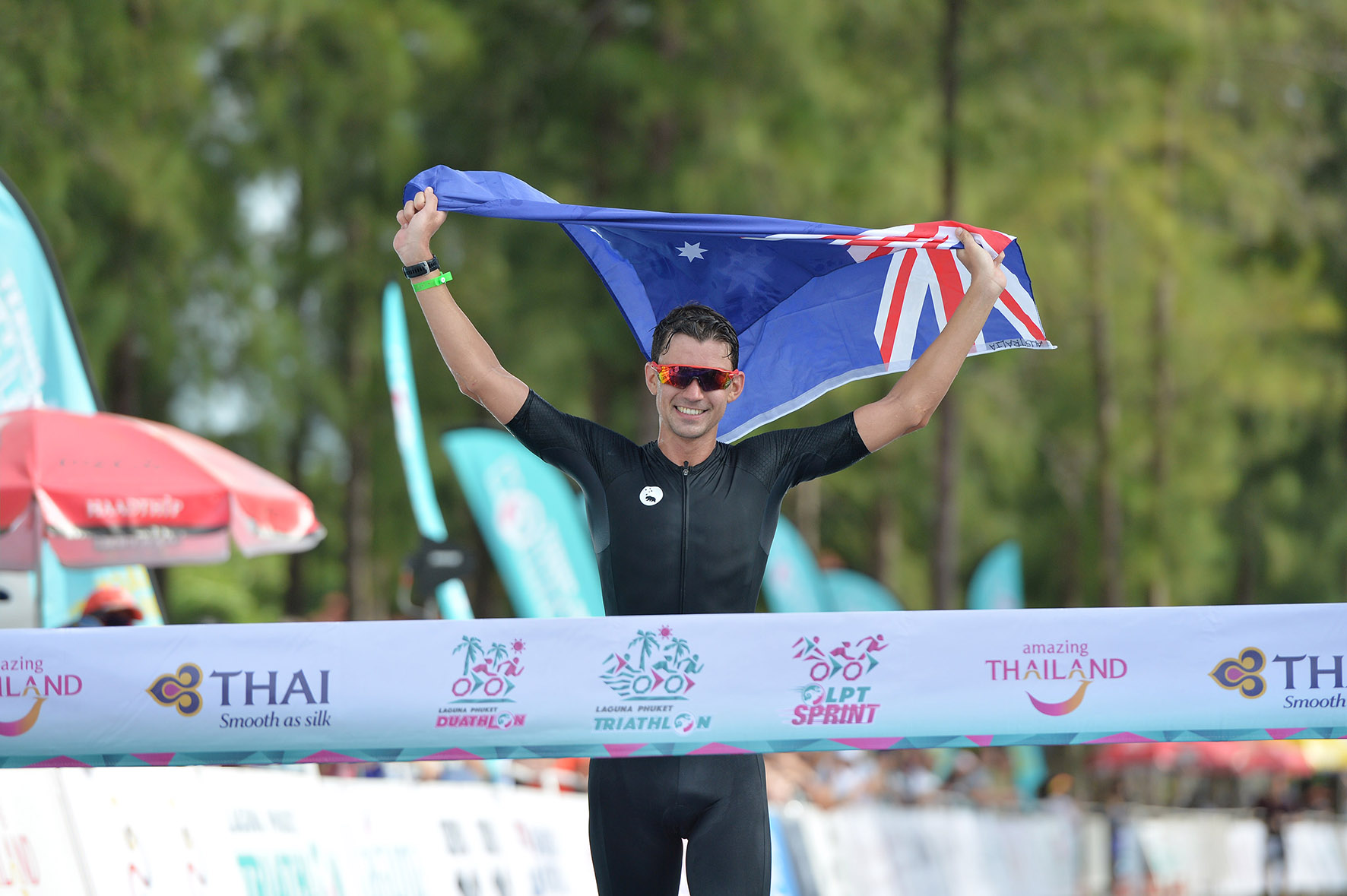 For Quin, winning in Phuket was a full circle experience, after he had visited Thailand and watched the race with his parents in 2011. Of the experience then, he said: "I remember watching and thinking one day I would like to race here."
Whilst it was a win on his debut for Quin, the 2022 edition of the Laguna Phuket Triathlon was Watkinson's third title in Thailand. This year's race was one of the hardest-fought for the Kiwi, who said: "Competing in these harsh conditions and against stiff competition was never going to be easy, so I'm really pleased to take the win."
Her result in Thailand was Watkinson's ninth podium in a row, a feat spanning three years.
She added: "It's been another memorable experience and I hope to return to defend my title next year."
Sunday 20 November 2022 – 1.8km / 55k / 12km
PRO Men
1. Charlie Quin (AUS) – 02:27:19
2. Rudei Wild (CHE) – 02:33:20
3. Massimo Cigana (ITA) – 02:38:35
4. Michael Raelert (GER) – 02:42:56
5. Ryan Christian (AUS) – 02:57:01
Pro Women
1. Amelia Watkinson (NZL) – 02:39:50
2. Dimmity-Lee Duke (AUS) – 02:47:28
3. Felicity Sheedy-Ryan (AUS) – 02:51:07
4. Kirra Seidl (AUS) – 02:51:53
5. Elizabeth Nyitray (USA) – 03:14:13