Hayden Wilde rounded off a fine 2021 season by claiming the XTERRA World Championship title last weekend, but he still left Maui with "unfinished business".
The New Zealander, who had earlier claimed Olympic Games bronze in Tokyo and topped the podium in London during a terrific Super League Triathlon Championship Series, was delighted to come away with the win. But he was still disappointed the event was reduced to a duathlon with the swim cancelled due to safety concerns.
He explained: "Feels good, awesome to come here and win it, and I still have unfinished business because I want to race here when it's a triathlon so that gives me extra incentive to come back."
Wilde on XTERRA win
Wilde didn't have it easy in Sunday's race, particularly during the bike leg with rain making conditions even more difficult.
"Once I got on the bike I was riding at threshold to see if anyone wanted to come with me and got a little bit of a lead," he said.
"I just kept the pressure on during the first climb, and then a group got me just as we went into the second set of trail so from there we worked together and were all real competitive."
"The last 15 minutes of the ride it started raining and got real slippery for me because the PSI was a bit too high," said Wilde. "I was slipping everywhere and that's when Ruben (Ruzafa) and the boys with all that experience on the islands flew away from us."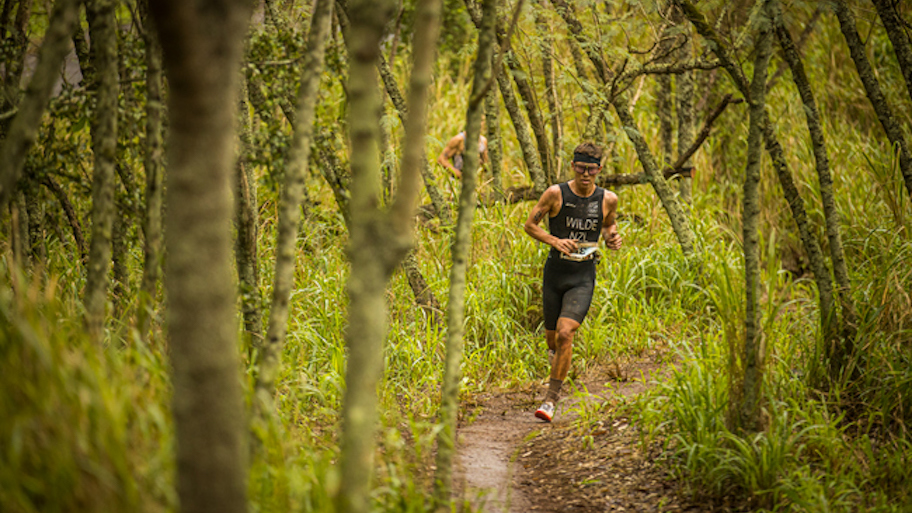 Any difficult moments on the bike were replaced with speed and confidence on the run though as Wilde powered to an impressive victory with a 40:11 split – the fastest of the day.
Hayden's run to glory
He said: "I just really applied the pressure as hard as I could in that first 5K and I knew it was downhill from there so just focused on staying on my feet and getting home safely."
Another short-course star competing on Sunday was American Seth Rider – who would eventually claim fourth spot. It was also very much a family affair for the Riders, with Seth's Dad also racing.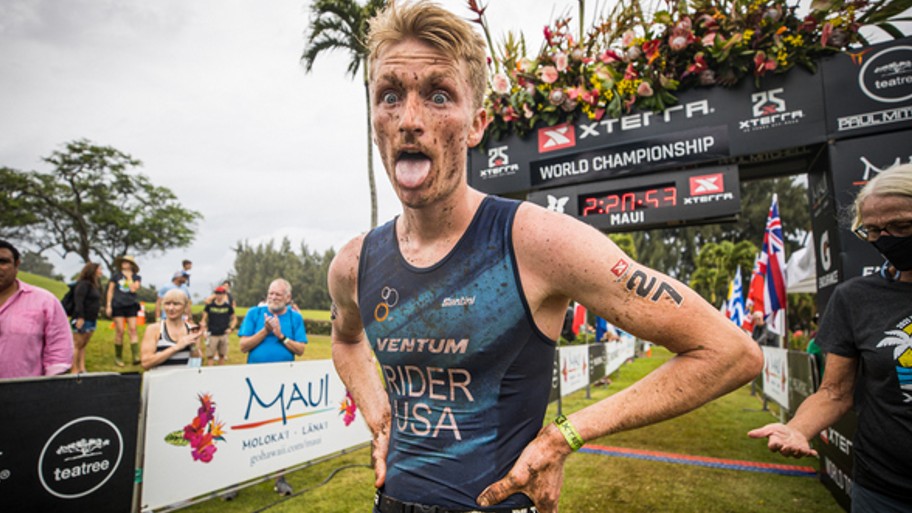 Afterwards he glowed: "That was awesome. I was pleasantly surprised to be able to keep up with the group on the bike with Ruben and Josiah (Middaugh) and Arthur (Serrieres). Everything was going really well, and on the second lap Hayden and I opened up a bit of a gap on the second climb, and then it started raining and everything changed.
"Me and Hayden were slipping all over the place, and Ruben and Arthur came right by us and we were just trying to stay upright for the rest of the bike. We managed to keep the gap in control, but at T2 I realised coming off the bike in XTERRA is way different than ITU, my legs were totally smashed and I was just in survival mode trying to get to the finish."