The last 18 months has made late changes to multisport events pretty much standard, and the 2021 XTERRA World Championship in Maui was no exception.
Rather than a pandemic however, it was hazardous water conditions at D.T. Fleming Beach which lead to the cancellation of the scheduled 1.5km swim. In its place came an additional 3km run, resulting in a duathlon format for the final major event of the 2021 season.
PRO Women – Flora makes it six
When you are Flora Duffy, in truth, the race format is unlikely to have much impact on the final result, given her skills across every discipline and format for the sport. That wouldn't change here.
Some 18 seconds clear of Michelle Flipo (MEX) after the opening run, Flora finished the bike leg more than four minutes clear of Loanne Duvoisin (SUI). When you are the Olympic Triathlon champion – running a 33-minute 10km in the process – the final 11km trail run was always going to be a 2021 season lap of honour. And what a season.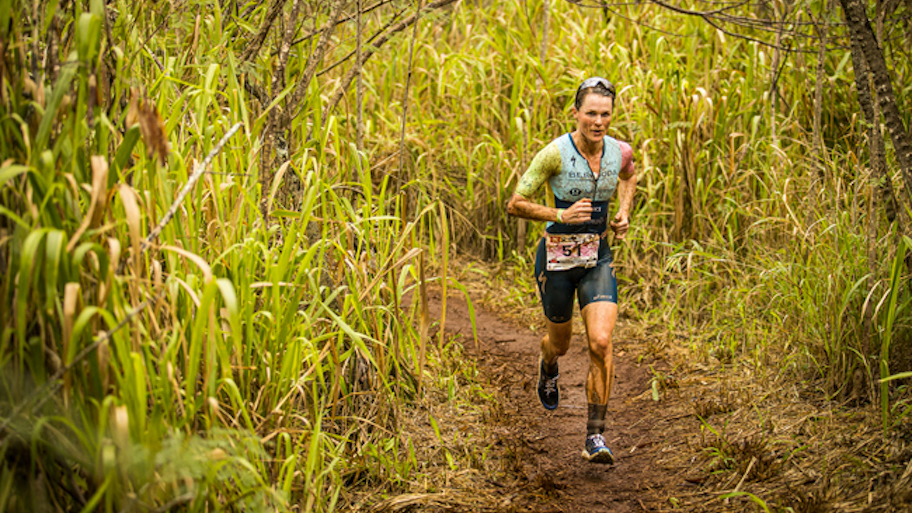 She finished the race – collecting a sixth XTERRA World Championship – with a lead of more than seven minutes. That's an 11th career World Championship title for those who are counting. Expect that number to increase before she hangs up the lycra.
PRO Men – Olympic medallist runs to victory
The Olympic theme continued in the men's race. New Zealand's Hayden Wilde earned a memorable bronze medal behind Kristian Blummenfelt and Alex Yee in Tokyo, and will end 2021 as a World Champion.
A exceptional runner on the track, Wilde gained an advantage of around 20 seconds over the short opening run, but that was certainly not going to be decisive with the bike and long second run ahead.
There was little to separate the leaders after the 31km bike leg, with Arthur Serrieres (FRA), Ruben Ruzafa (ESP), Seth Rider (USA) and Wilde just seconds apart. Unlike Flora's untroubled victory, the run would determine the men's podium.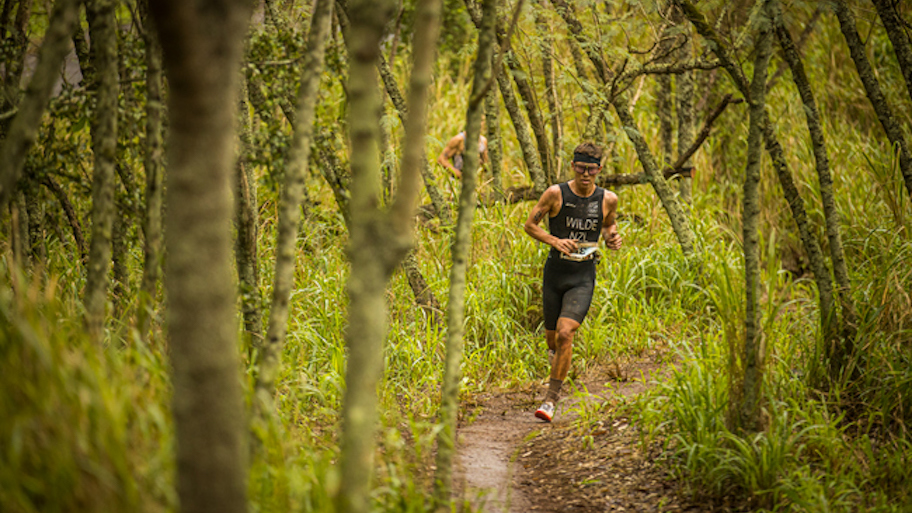 It may have been off-road, but Wilde was able to utilise his track and road running speed to take a narrow win, crossing the line 23 seconds clear of Serrieres, with Ruzafa adding a bronze medal to his XTERRA collection by completing the podium.
XTERRA World Championship 2021 results
Sunday December 5, 2021
3km run / 31km MTB / 11km run (swim cancelled)
PRO Men
1. Hayden Wilde (NZL) 2:18:39
2. Arthur Serrieres (FRA) 2:19:02
3. Ruben Ruzafa (ESP) 2:19:33
4. Seth Rider (USA) 2:20:43
5. Sebastien Carabin (BEL) 2:21:02
PRO Women
1. Flora Duffy (BER) 2:39:49
2. Loanne Duvoisin (SUI) 2:46:56
3. Michelle Flipo (MEX) 2:50:17
4. Eleonora Peroncini (ITA) 2:56:09
5. Suzie Snyder (USA) 3:02:01