Helen Jenkins, one of the most successful British female triathletes ever, has made the decision to retire from professional racing.
Twice a winner of the World Triathlon Championship title – under both the one day (2008) and series format (2011) – she can also count three Olympic Games and a host of World Triathlon Series victories and podiums on her career record.
It's been far from easy – injuries have never been too far away – but Jenkins and her team have always been able to navigate the treatment rooms and rehab and return to the top tier of the sport.
It's time for Helen to take a new path – as she explains here, in her own words.
Why I've made this decision
It has been a while since our last Team Jenkins update and it's because we have been going through a pretty big life change!
I have made the decision to stop racing professionally.
The decision was made a few months ago, but it has taken a while to process everything – the thoughts, feelings, and emotions.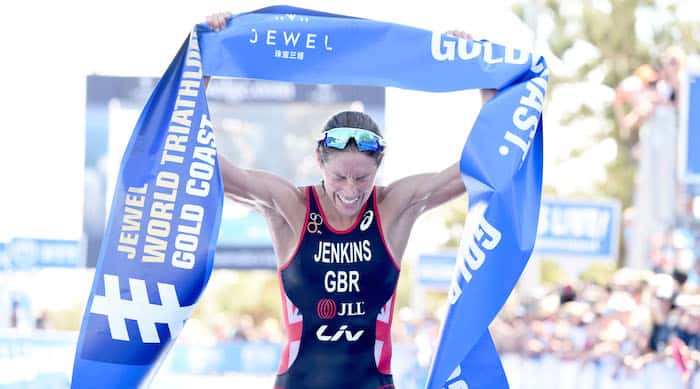 A life in triathlon
I started triathlon when I was 15. At 18, I left school to see if I could make it as an elite. Looking back, maybe it was a bit of a gamble – my school careers advisor certainly thought so and let me know it! Luckily, that gamble paid off.
I turned senior and earned two bronze medals at my first two World Cup (now series) races which was a good confidence boost. These turned into two World Triathlon championship titles – three if you count the Mixed Team Relay – three Olympic Games, an MBE and numerous podiums on the World Triathlon Series. It's time to stop the 'elite side'.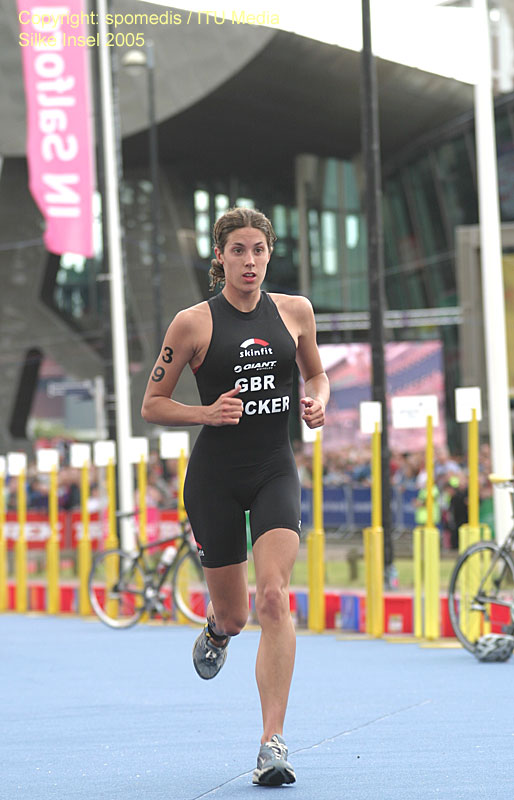 A triathlete for life
I don't want a big song and dance about stopping racing, I don't like a fuss! It's not really in my nature to talk about my achievements, but I do want to draw a line under this part of my career in triathlon as I move onto the next phase.
I'm not a fan of the word retirement. I am, and will always be, a triathlete for life. I may not be at the starting line-up anymore but I will always swim, bike and run. I love training and feeling fit – it's a part of me and keeps me happy. Marc and I have a triathlon coaching business, Jinx Sport, which I love being involved in and now have a bit more time to commit to it.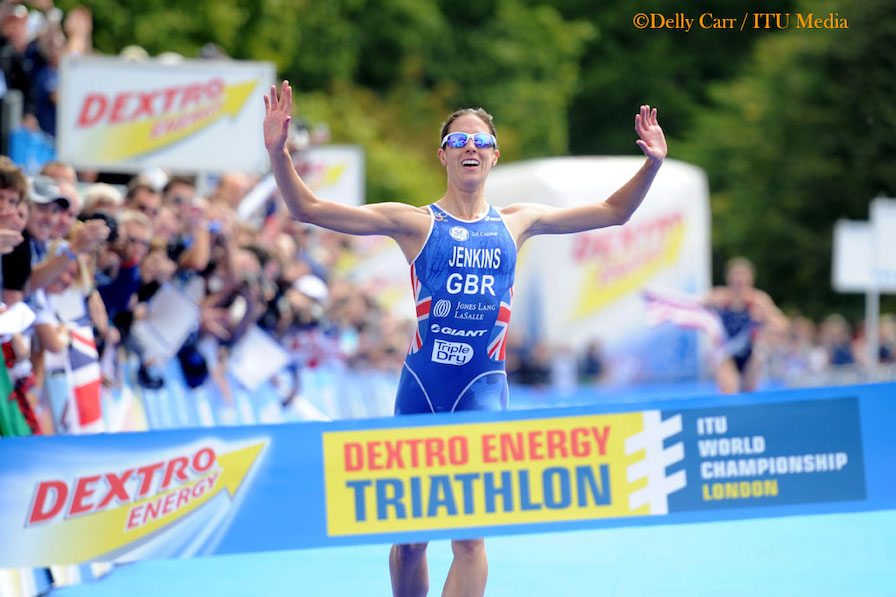 In 2017 I had to have spinal fusion surgery and was told that it was highly unlikely that I'd be able to return to professional racing. So, in my eyes, everything that has come since that surgery has been a bonus. I first made a start line again in March 2020 with a fourth at IRONMAN 70.3 Dubai. I only got one race in before Covid. Covid certainly made a racing comeback after four years off very difficult!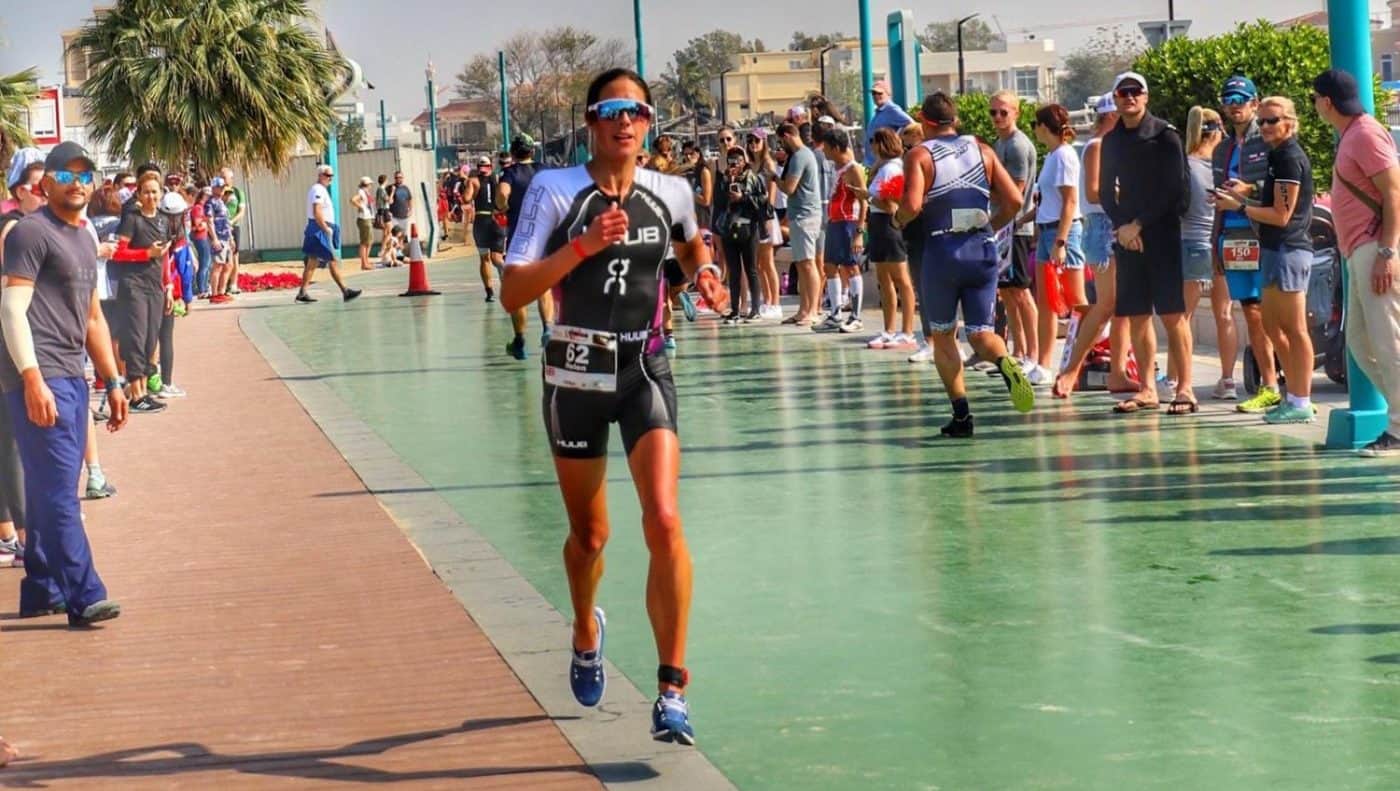 Backing off
Over the last year I have had times where everything seemed to click in training, and I have been full of optimism. But there have also been some of the symptoms of my old back problems arising which have been causing me concern.
I love the kind of pain that comes from hard sessions and racing. The pain that means you are improving, getting faster and racing well. The injury pain from my back is always manageable because I have had the motivation to get through it. I've also had an amazing supportive medical team around me at Sport Wales and British Triathlon that helped me so much through my injury dramas.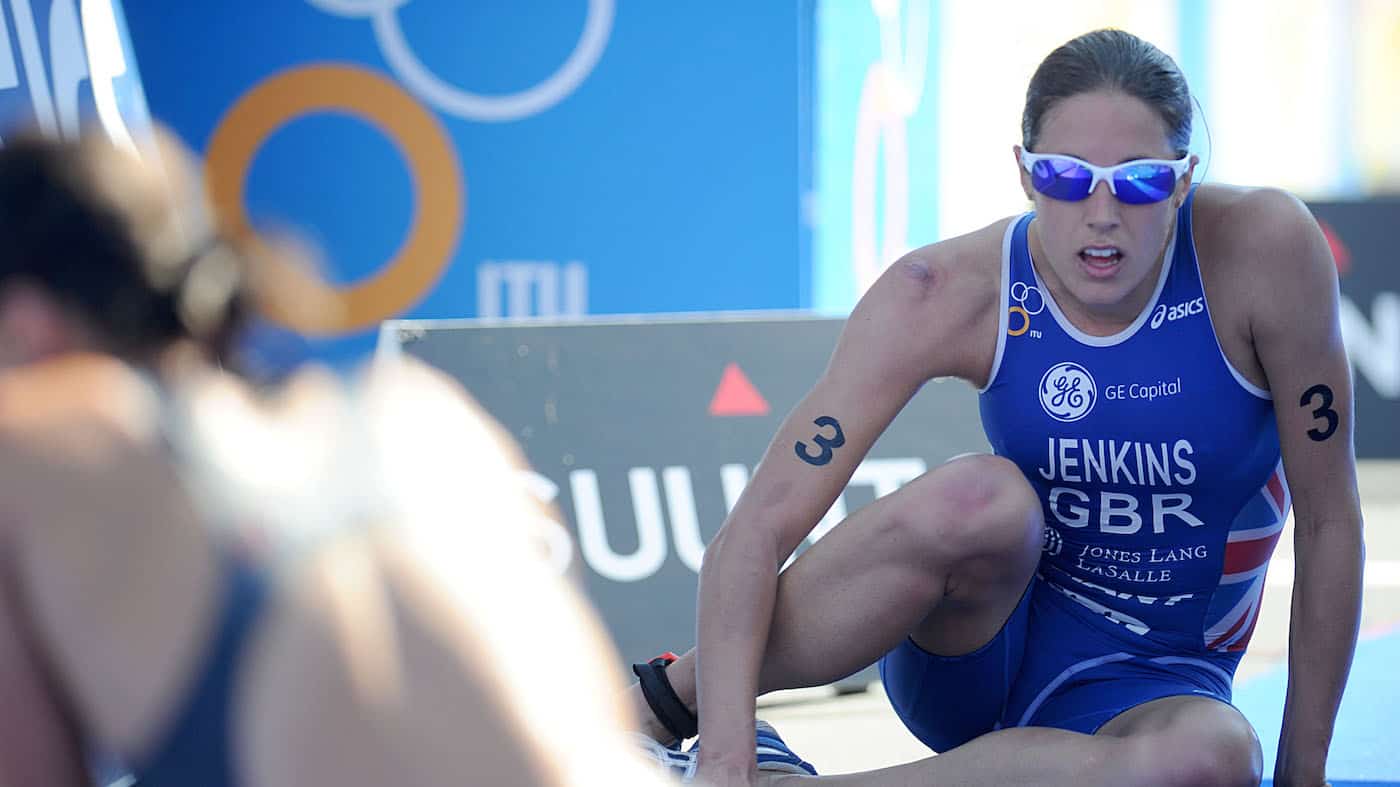 I have always said that as much as I love the sport, I wouldn't risk my future back health. I only have one back and I want to be able to go running for years to come, pick up my kids, go surfing, continuing to enjoy life the way I always have.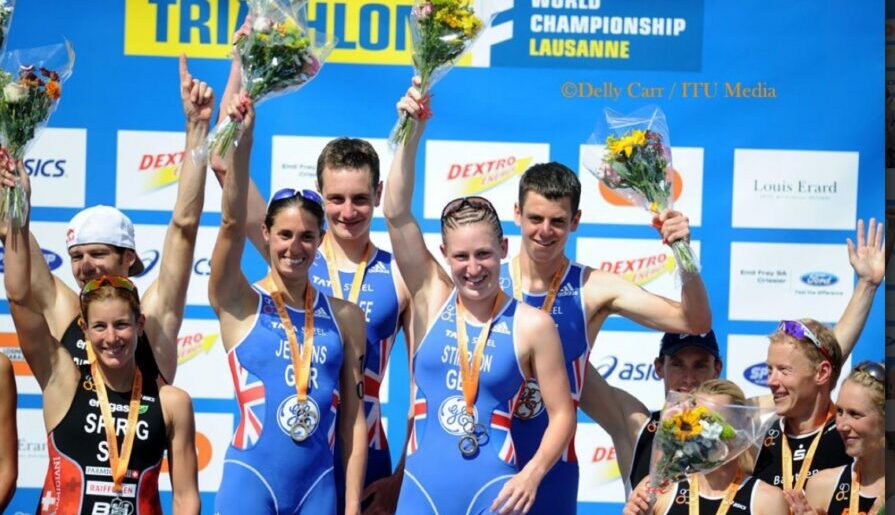 I've been in pain since 2011, and even three spinal procedures have not eliminated it completely. I must compete with athletes who are able to train much more consistently, knowing I was playing catch-up and not knowing if my body would let me get to the next race. Sometimes it did, sometimes it didn't, but it was always the same; a few weeks or a couple of months in limited pain then a period of too much pain to move forward.
I have done so much reflection over the last few months about my triathlon journey so far. I was so lucky to meet the right people at the right time that got me into triathlon. I have had amazing coaches and support staff around me. Without them I simply would not have got to where I am today.
My back issues have always made me a complex case to keep in one piece, to train and race, but when myself and the team have managed to get it right, we have had results. Amazing results. World-beating. And I have some incredible memories from these races.
I mentioned it wasn't in my nature to talk about my achievements and stopping racing has given me opportunity to look back over the races, the results (good and bad!) the fun training camps, the places we have been.
I came into this sport a very shy and quiet teenager, and still can't quite believe where I got to. From travelling the world solo with just a bike box and backpack, to working with corporate sponsors, to running down blue carpets high fiving crowds, it has been an amazing ride.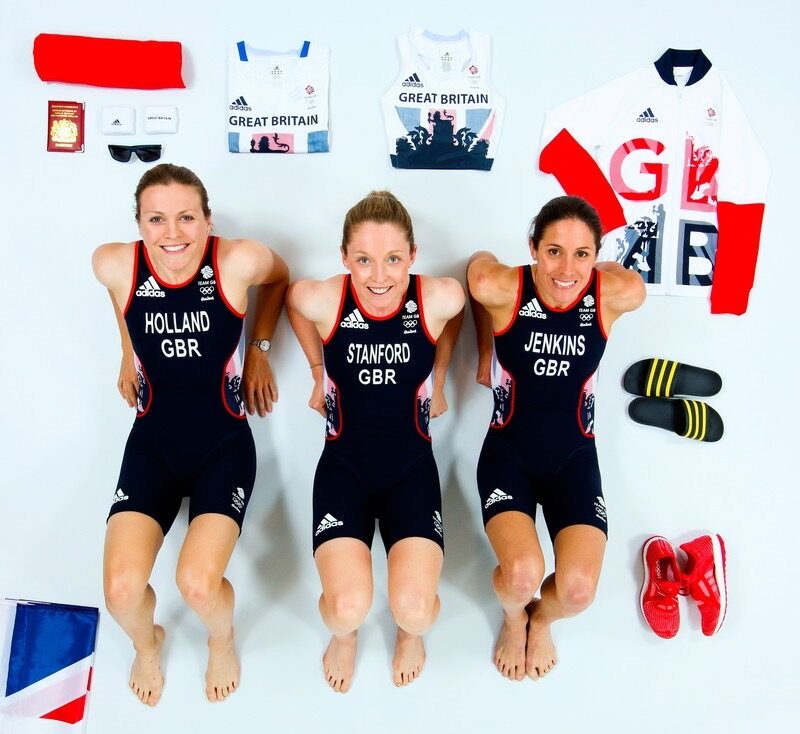 Next steps
While I close one chapter, I start another, and I am feeling excited about my next steps. This year, I have regularly been commentating on the World Triathlon races, World Cup and World Triathlon Championship series. It has been so enjoyable to keep myself involved in triathlon and to showcase our sport and the athletes competing.
I am continuing to work with HUUB, Vitus Bikes and CLIF bar. I have made a bucket list of events I want to complete and want to bring more women into our sport and help develop future talent.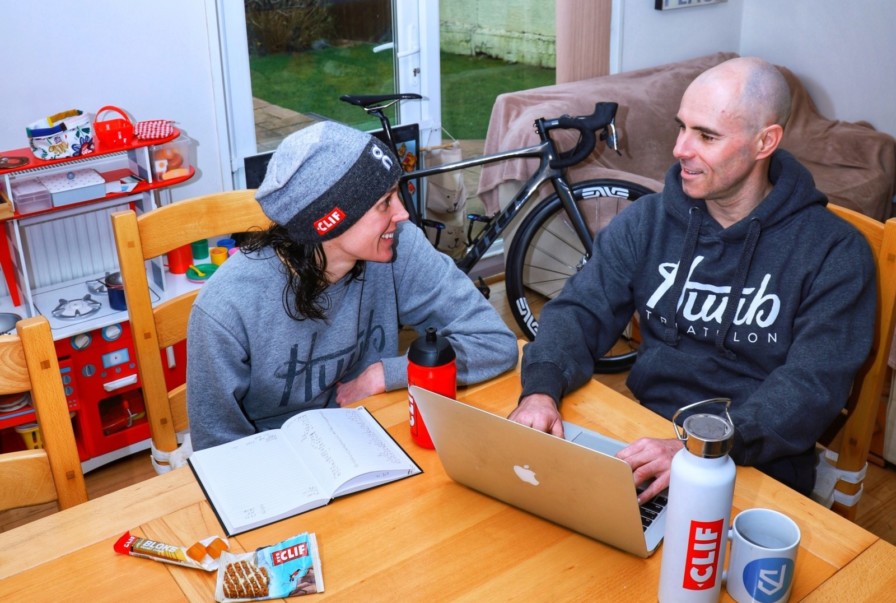 No Regrets
It was the right time to stop, and I have had no regrets. I have enjoyed the change in exercising for fun and fitness as opposed to working towards that next big goal. I have spent more time with the kids. And doing work around our new house. Of course, there is a lot I will miss too. The people, the travel, the feeling of being in a race, pushing hard, the mental and physical combat.
Thank you triathlon… Thank you to every single partner who supported me along the way. Thank you to my coaches and volunteers who gave me time, thank you agents and support staff, thank you British and World Triathlon, thank you friends and family and Marc, Mali and Max – my biggest and best achievement.
Helen Jenkins, MBE OLY – no longer a professional triathlete but always a triathlete