There was a British double of sorts at Sunday's IRONMAN 70.3 Nice, where both Adam Bowden and India Lee took third-place finishes in the professional race.
Having heard from Adam, we asked India how her race had panned out in the South of France. Similar themes emerged, with that result seemingly set to provide a big motivational boost to both athletes.
Struggling, frustrating…
"I'm really happy with how my race turned out. I've been struggling over the last couple of years to really feel like myself in races. It's been a pretty frustrating time to figure out what was going wrong.
"So, to get on to the run and feel good was the best outcome I could have wanted from this race. I ran about four minutes faster than in Worlds 2019, which was my previous best run performance in a 70.3."
Lost at sea?!
"The swim was eventful, starting in the dark. We were told to swim towards the lights (of which there were many). I had to ask one of the kayaks half way out which one we were heading towards. Nicola (Spirig) told me after that she was just following me and hoping I knew where I was going.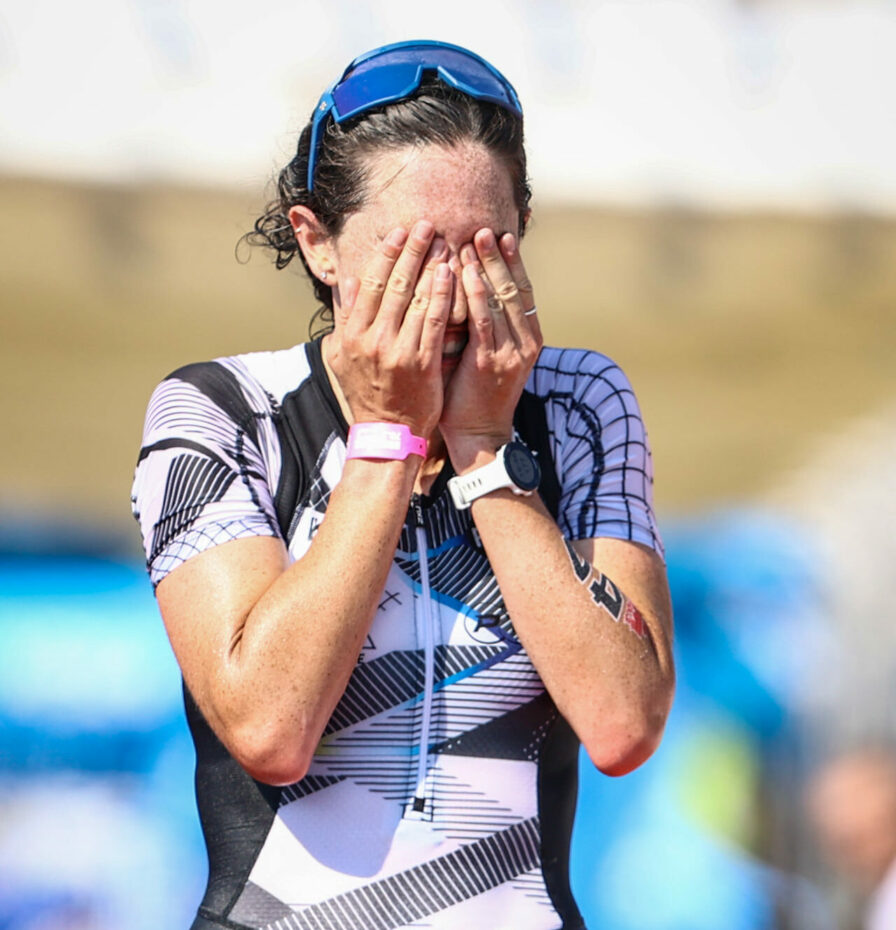 No time to be grumpy
"I came to race in Nice because I love the bike course, and although I didn't feel great riding, I kept reminding myself to not be grumpy about it.
"It's been a while since I've stood on a podium, so it's satisfying to be back there after a rough time."