Anne Reischmann and Mika Noodt claimed the top step of their respective podiums at IRONMAN 70.3 Les Sables D'Olonne on Sunday.
Both races were extremely competitive heading into the final discipline, but it was the German pair who were triumphant thanks to strong running performances to take home the gold.
PRO Women
Reischmann overcame a three-and-a-half minute deficit after the swim to reel in France's Julie Lemmolo – two years after finishing second in the inaugural IRONMAN 70.3 Les Sables D'Olonne.
It was Lemmolo who had set the early pace with a 27:09 swim – leading compatriot Alexia Bailly by 1:36 heading into T1, Reischmann just under two minutes further behind the leader.
French athlete Charlene Clavel – who'd entered T1 in fourth after a 29:43 split – bridged the gap to Lemmolo to lead into T2. Reischmann also closed the gap dramatically. In fact the leading five women – Clavel, Lemmolo, Katrien Verstuyft, Reischmann and Bailly – were all within 37 seconds of each other entering the second transition.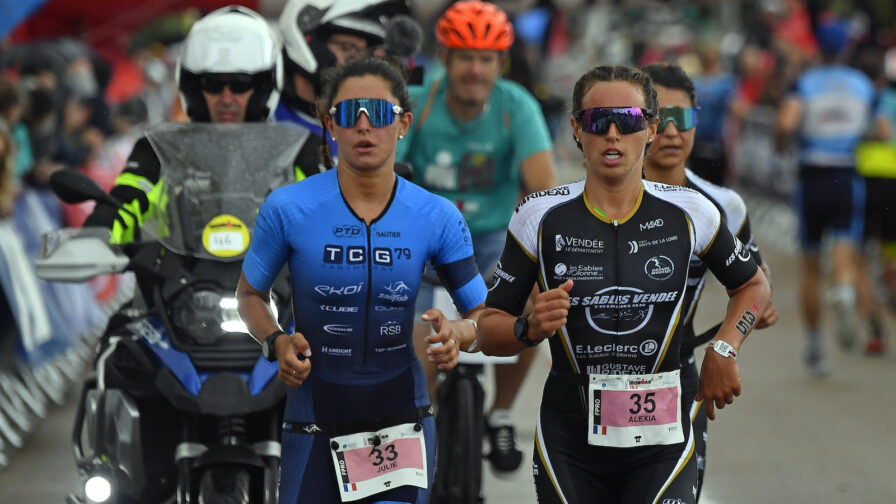 The race boiled down to the half-marathon finale, with Reischmann outpacing the rest of her leading rivals with a 1:23:00 split – winning the race by 1:46 from Lemmolo, Clavel was a further nine seconds behind in third.
PRO Men
American Rudy Von Berg and German Noodt led the men's race out of the water in times of 25:02 and 25:03 respectively, with the French trio of Yvan Jarrige, Bertrand Billard and Guillaume Doree and Belgian Sybren Baelde 10 seconds further behind.
Von Berg took command on the bike, opening up a 53-second gap to Noodt as the American went in search of a second successive IRONMAN 70.3 Les Sables D'Olonne title – having won the race in 2020.
However, it wasn't to be as Noodt produced a 1:12:42 half-marathon, leading the field and taking over three minutes out of Von Berg on the closing discipline. That means a another IRONMAN 70.3 second-place finish for Rudy, just a week after his silver at the IRONMAN 70.3 European Championship in Elsinore.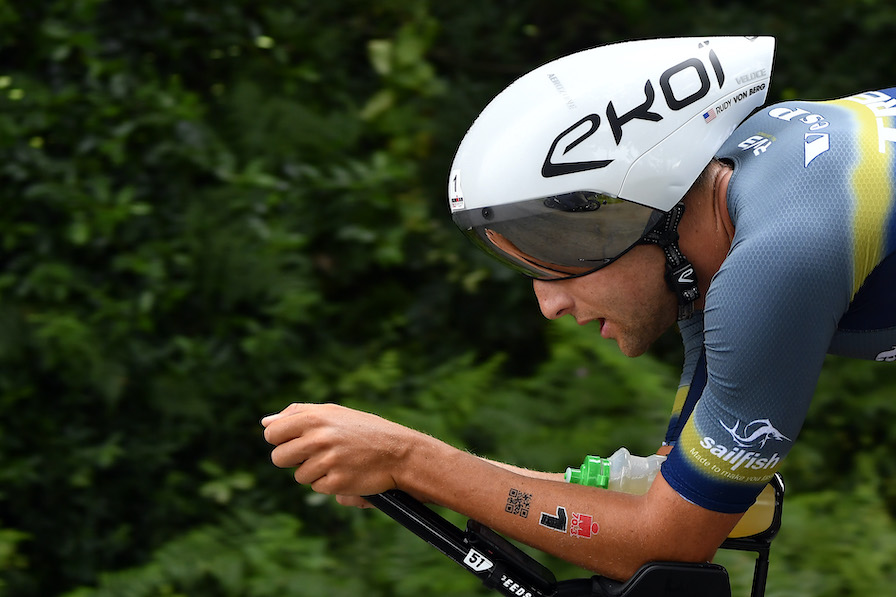 Noodt triumphed by 2:28 from Von Burg in second. Jarrige held on for third a further 1:49 behind.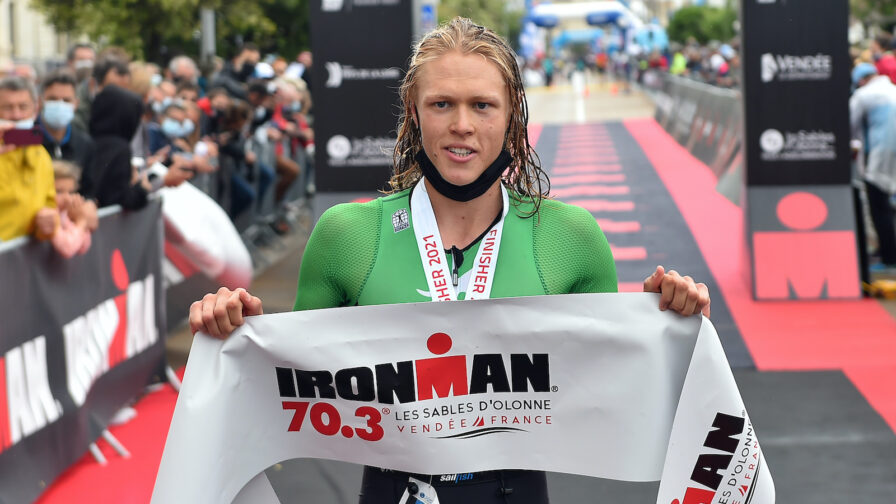 IRONMAN 70.3 Les Sables D'Olonne results 2021
Sunday July 4, 2021
PRO Women
Anne Reischmann (Germany) 4:21:22
Julie Lemmolo (France) 4:23:08
Charlene Clavel (France) 4:23:17
Alexia Bailly (France) 4:23:46
Lisa Gerss (Germany) 4:28:09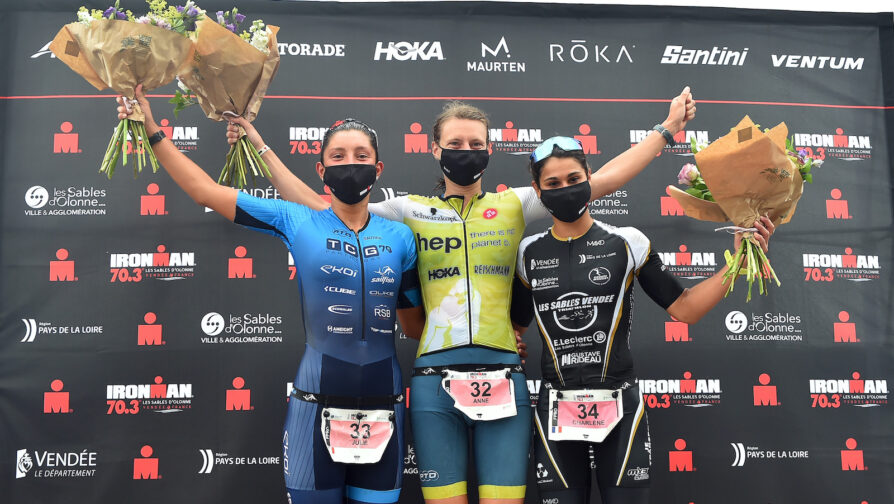 PRO Men
Mika Noodt (Germany) 3:47:13
Rudy Von Berg (USA) 3:49:41
Yvan Jarrige (France) 3:51:30
Emmanuel LeJeune (Belgium) 3:54:27
Sybren Baelde (Belgium) 3:54:37