Steve McKenna backed up his pre-race words in perfect style when running away with the win at GWM IRONMAN 70.3 Melbourne on Sunday.
Beforehand he'd said: "I'm as fit as I've ever been. I'm confident, really confident. If I am to win it's going to be in the last quarter of the run I'd say."
And that's pretty much how it panned out.
The Adelaide man was in the lead group all day, mixing it across the 1.9km swim and 90km bike – where he was frustrated by the lack of work from others – but it was the 21.1km run where he came into his own.
With six kilometres left Charlie Quin was out in front before McKenna surged, turning a 25-seconds deficit into a lead of more than two minutes in just a handful of kilometres. He went on to clock a 1:09:23 half marathon, the fastest of the day by over three minutes.
Taking it all in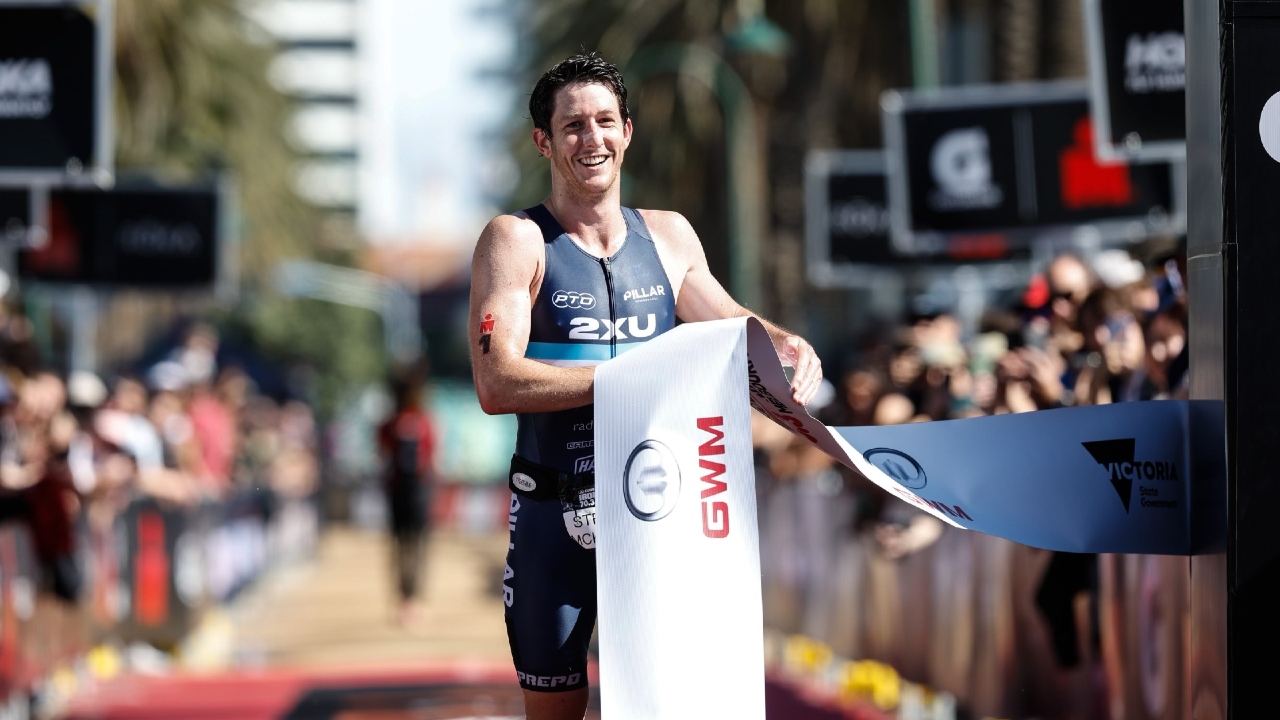 He said afterwards: "It was a well-paced run, I felt really good until about 4km to go and then was just able to calm down and look back a few times, but then when I realised I'd won I was able to relax and take it all in.
"The swim felt pretty controlled, I don't think anyone pushed the pace too hard, and then the bike it's a hard course to get away and no one could, once we realised that it got a bit messy, it's still a fast time, you could soft pedal and go 40km/h here, the roads are beautiful and really flat, we got lucky with no wind, it was a fast day."
Hard work pays off
This win was McKenna's first trip to the top of the podium since IRONMAN 70.3 Geelong in March 2021.
I went full athlete mode as much as I could.
"It means a lot actually, just shows that when you put more towards a certain race block it pays off," he said. "I want to thank my wife and my daughter as they came away with me for a month, my parents gave us their shack to stay in while I trained and it was awesome, we just trained all day and I got to hang out with the girls and it just worked.
"I needed to keep it simple after travelling twice this year, I didn't travel well, I rocked up and got sick both times and couldn't get on the time zone, eventually things went well and then I needed to make some money, so I raced every weekend and I came fifth at the North American Championships and third at another," said McKenna.
"I wanted more, I just couldn't get it out of myself when trying to squeeze it all in, I think next year we'll go away for a longer period and right now we'll stay home for a longer period."
Next up is IRONMAN Western Australia on 4 December.