Javier Gomez made a winning return to action while Emma Pallant-Browne repeated her victory from 12 months ago in the women's race at the second edition of IRONMAN 70.3 Mossel Bay in South Africa.
Spanish legend Gomez had triumphed in a couple of lower-key comeback races but this was his first proper test since his victory at IRONMAN 70.3 Pucon back in January 2022 and he came through it with flying colours following a frustrating spell on the sidelines through injury.
And South African-based Brit Pallant-Browne made no mistake against only two rivals as she again got the better of Magda Nieuwoudt (RSA). The gap between them was nine minutes last year, this time it was six-and-a-half.
Pro Men – Gomez a class apart on the run
It was Nicholas Quenet (RSA) who was out on his own in the swim in the warm clear waters of Santos Beach, putting more than a minute between himself and Gomez who in turn was a further minute in front of a three-man group which included last year's winner Bradley Weiss (RSA). Unfortunately for Weiss, he would be forced out early on the bike having not recovered from illness he felt earlier in the week.
And on the bike Quenet extended his advantage to just under four minutes by the halfway mark before things changed rapidly and coming into T2 there was virtually nothing between 2022 runner-up Matt Trautman (RSA) and Gomez, with Quenet now nearly five minutes back in fourth place. Cameron MacNair (RSA), third in the race last year, was holding that position starting the run, 2:19 down on the leading duo.
The run was one-way traffic, Gomez going straight into the lead and never looking back. He was 1:41 ahead of Trautman by halfway and at the finish the gap was 2:35 as his 1:12 half marathon stopped the clock in 3:51:46. Quenet rounded out the podium in third at +8:22.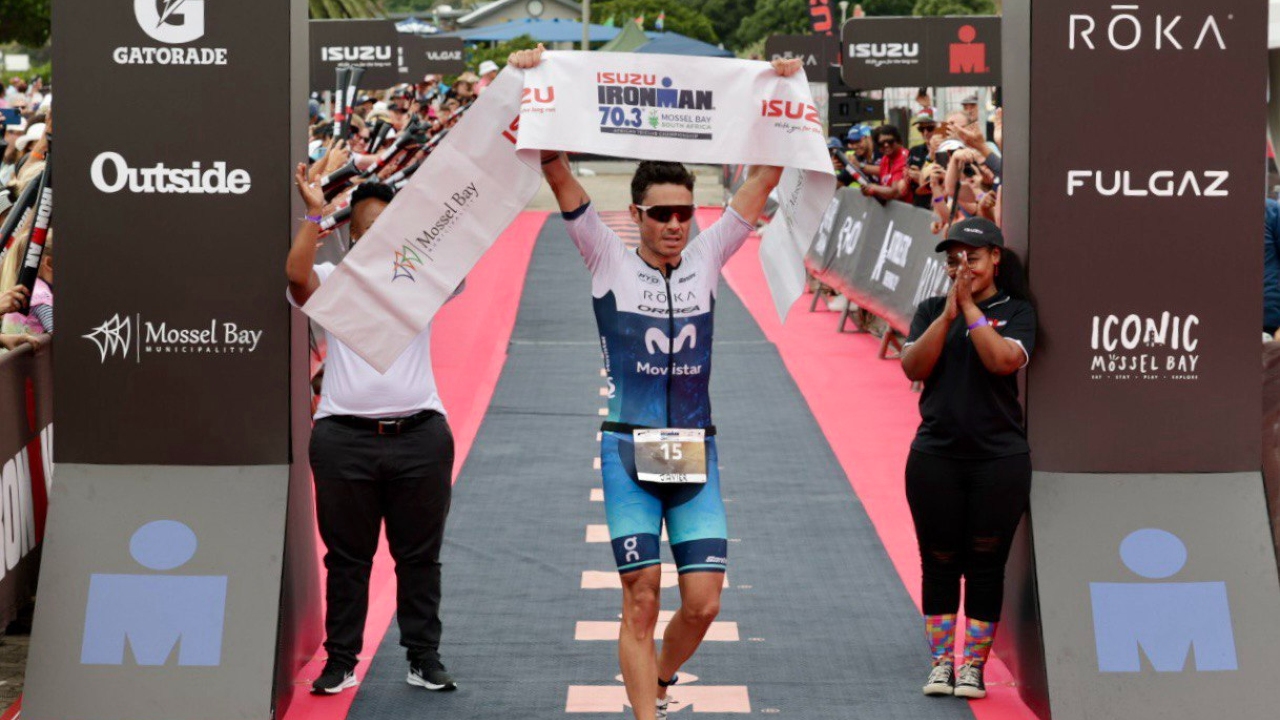 Pro Women – Another emphatic win for Emma
It had originally been a six-woman field but just three were on the start line – the first two from last year and Eloise Du Luart (FRA) – and there was virtually nothing between the trio during the swim.
But, just as she had last year on the hilly, out-and-back bike course, Pallant-Browne started to assert. She was two minutes ahead at the turn point and heading into T2 one of the sport's fastest runners already had a gap of 2:35 on Nieuwoudt, with Du Luart over 11 minutes adrift.
So it was no surprise to see Pallant-Browne ram home her advantage on the run, more than doubling it by halfway before going on to claim another clear-cut victory.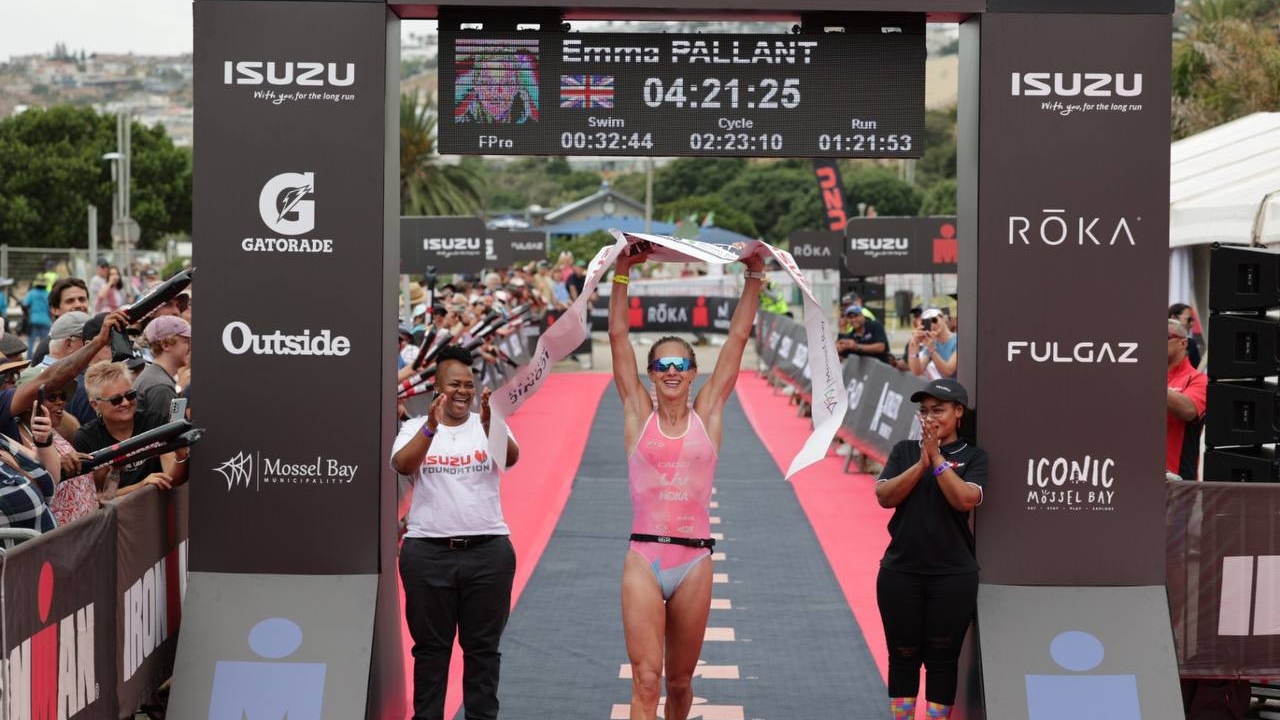 The #10 ranked athlete in the PTO standings was rounding off her season in style after two IRONMAN 70.3 victories in Swansea and Aix-en-Provence as well as fine fourth places in the IRONMAN 70.3 World Championships in Lahti and the stacked PTO European Open in Ibiza.
IRONMAN 70.3 Mossel Bay 2023 Results
Sunday November 19, 2023 – 1.9km / 90km / 21.1km
PRO Men
1. Javier Gomez (ESP) – 3:51:46
2. Matt Trautman (RSA) – 3:54:22
3. Nicholas Quenet (RSA) – 4:00:09
4. Matthew Ralphs (RSA) – 4:04:04
5. Cameron MacNair (RSA) – 4:05:30
PRO Women
1. Emma Pallant-Browne (GBR) – 4:21:24
2. Magda Nieuwoudt (RSA) – 4:28:02
3. Eloise Du Luart (FRA) – 4:45:02
[only three started / finished]