There were no complaints from Jackson Laundry after he was unable to defend his title at IRONMAN 70.3 Oceanside.
The Canadian still finished a creditable third behind WTCS World Champion Leo Bergère and CLASH Miami hero Jason West who again produced an incredible run split.
'I pushed it as best I could'
And he said afterwards: "I felt like I had a pretty good swim but these guys are just so fast so I had some work to do [he was 1:37 back].
"But I was able to hang with Sam [Long] on the bike and we were able to make that time up, but I knew pretty early on it was going to have to be all in at that point and see what you had left on the run because I was going to have to get time on really fast runners like Jason.
"So getting off the bike it had been a really hard effort and I knew it might not be the day to run super, super fast but it was going to be a sort of survival and see what I can put together and luckily I paced it pretty well and managed to hang on to third.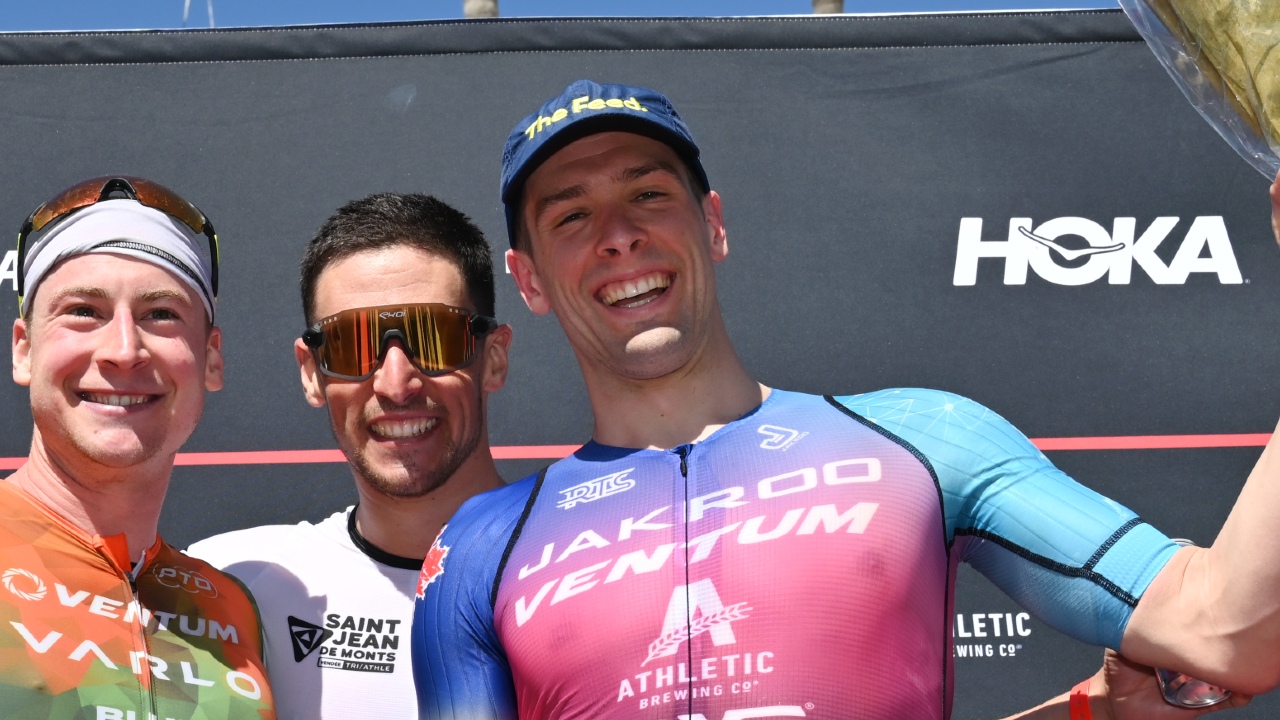 "You've got to take the chance and I knew that the other guys were probably pushing just as hard. When you've got people like Jason who can run 1:08 and better you've just got to go for it [on the bike] and try and get a gap, that's got to be my best strategy and I think that paid off.
"I'm really happy with the podium place. Honestly, I think I executed a great race and I felt I pushed it as best I could. These guys were just better and I was as fast as I could have been on the day."