Chile's Barbara Riveros prevented a French clean sweep at IRONMAN 70.3 Pays d'Aix-en-Provence on Sunday as she outbattled home hope Alexia Bailly on the run to land the spoils.
Earlier Clement Mignon had landed the men's race in good style, seeing off Denmark's Scott Steenberg thanks to a best-of-the-day 1:10 half marathon.
PRO Men – Third time lucky for Mignon
Clement Mignon, runner up on his previous two starts, notched a clear-cut victory in the men's event.
Out of the water in seventh, a minute off a lead group of five, he worked his way into the chase group on the bike but at T2 they were still just two minutes down on long-time leader Scott Steenberg.
However Mignon was much the fastest in the run and soon emerged as the chief threat to Steenberg, overtaking him inside the first 10km.
And he never looked back from that point, pulling further and further clear thanks to a split of 1:10:14.
That saw him cross the line in 3:50:50, nearly four minutes ahead of Steenberg, with Mattia Ceccarelli (ITA) rounding off the podium in third.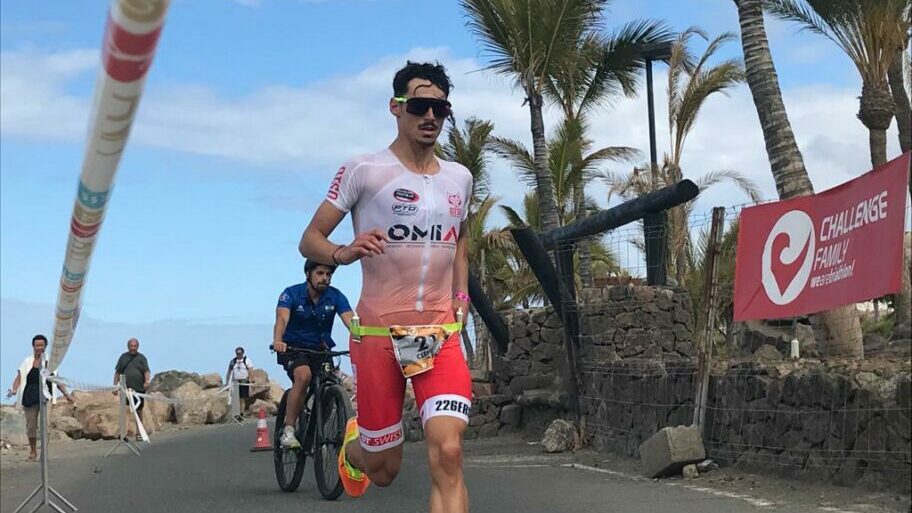 Mignon's victory followed second places at both Challenge Gran Canaria and IRONMAN 70.3 Mallorca in the last month.
Pro Women – Riveros sees off rivals
Chilean triathlon legend Barbara Riveros, the five-time winner of IRONMAN 70.3 Pucon in her home country, also turned on the power during the run to land the spoils in the women's race.
It had been nip and tuck in the swim and close on the bike too, with Alexia Bailly eventually emerging from T2 with an advantage of 43 seconds.
But Riveros steadily cut into that and she moved into the lead in the first third of the half marathon.
Bailly pegged the gap at around 30 seconds but never looked like being able to get back on terms and had to settle for second on home soil.
A half marathon split of 1:21:46 from Anne Reischmann (GER) saw her move up from sixth at the start of the run to claim the final podium position.
IRONMAN 70.3 Pays d'Aix-en-Provence 2022 results
Sunday May 22, 2022 – 1.9km / 90km / 21.1lm
PRO Men
Clement Mignon (FRA) 3:50:50
Scott Steenberg (DEN) 3:54:46
Mattia Ceccarelli (ITA) 3:55:27
Simon Viain (FRA) 3:56:32
Erwan Jacobi (FRA) 3:56:49
PRO WOMEN
Barbara Riveros (CHI) 4:23:27
Alexia Bailly (FRA) 4:24:18
Anne Reischmann (GER) 4:25:03
Justine Guerard (FRA) 4:26:00
Charlene Clavel (FRA) 4:27:29