Late to the party on this one (I was at the Club Relays all day Saturday, and am still playing Bank Holiday weekend catch-up…so apologies for the lat update), some good results from British athletes this past weekend in Vichy, France – including a fast-running victory for Emma Pallant.
Pro Women
Great Britain's Emma Pallant won IRONMAN 70.3 Pays d'Aix in May and IRONMAN 70.3 Vichy on Saturday. Two weeks out from the IRONMAN 70.3 World Championship – also in France – could that be a good omen of more success in Nice?
Out of the water 1:22 down on Margie Santimaria (ITA) and Jocelyn McCauley (USA) and as she regularly does, made up a few second in transition. McCauley set the pace on the new bike course, her 2:33:01 split seeing her reach T2 with a lead of 4:33 over Manon Genet (FRA) and Pallant just 15 seconds further back. Swift transitions from the chasers left them just four minutes behind starting the run.
Pallant was soon into her top running mode and closing the gap to the leader, eventually making the pass around the 14km mark, pushing on to a 1:16:18 run spit and a winning margin of 1:42 over McCauley, with Genet completing the podium.
Pro Men
After a puncture ended his race early last year, Great Britain's David McNamee started well, part of a leading group at the end of the swim section. France's Yohan Le Berre – perhaps better known for his European and World Championship Duatlon podiums – proved he can swim too, coming out of the water 1:30 down. He powered to the front on the bike via a 2:19:04 bike split which enabled him to reach T2 around 2:20 clear of Franz Loeschke (GER), McNamee, Patrick Dirksmeier (GER), Manuel Kueng (SUI) and Kjel Hertog (BEL).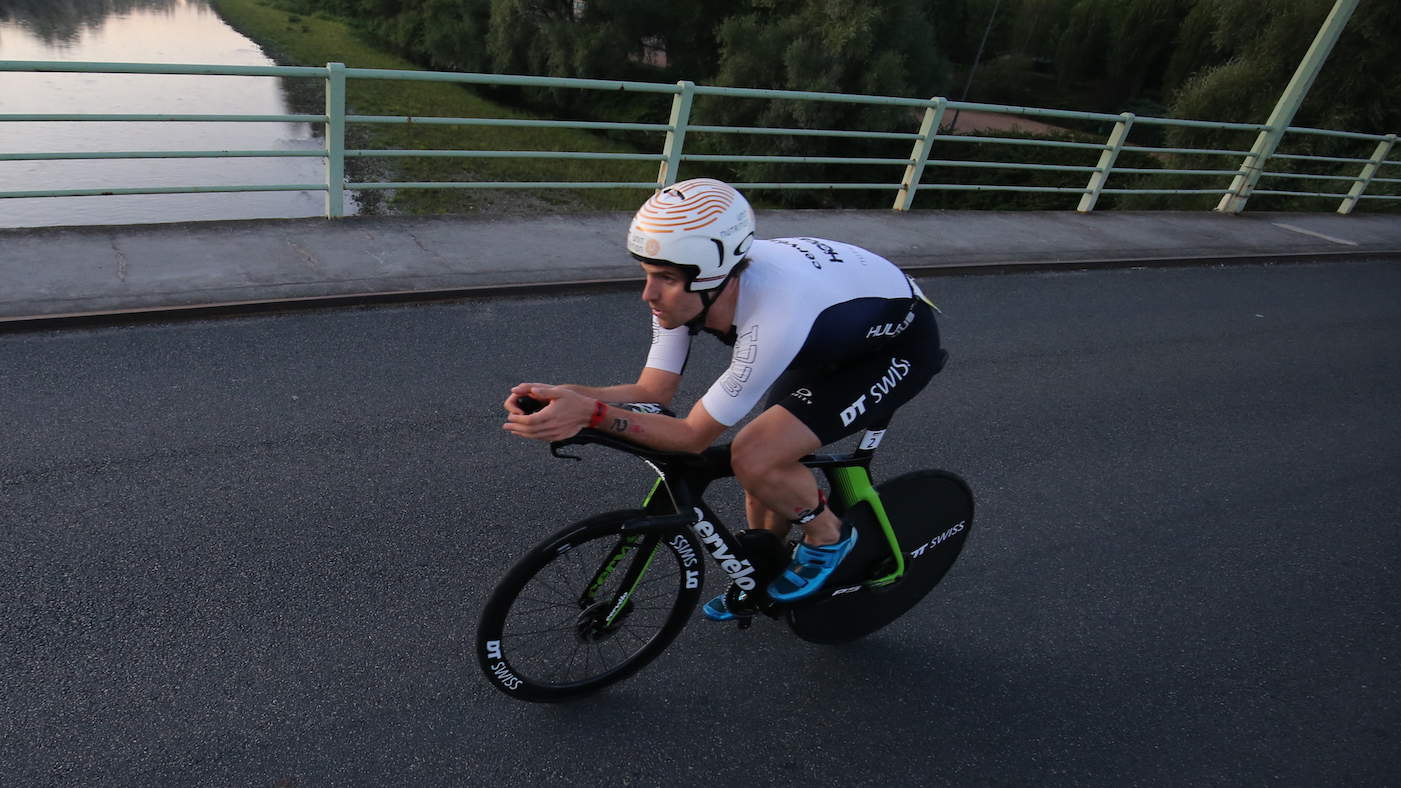 McNamee produced the quickest run (1:08:19), after running much of the day stride for stride with Loeschke, but Le Berre's 1:09:41 was enough to hold firm at the front of the race and take the win by 1:15.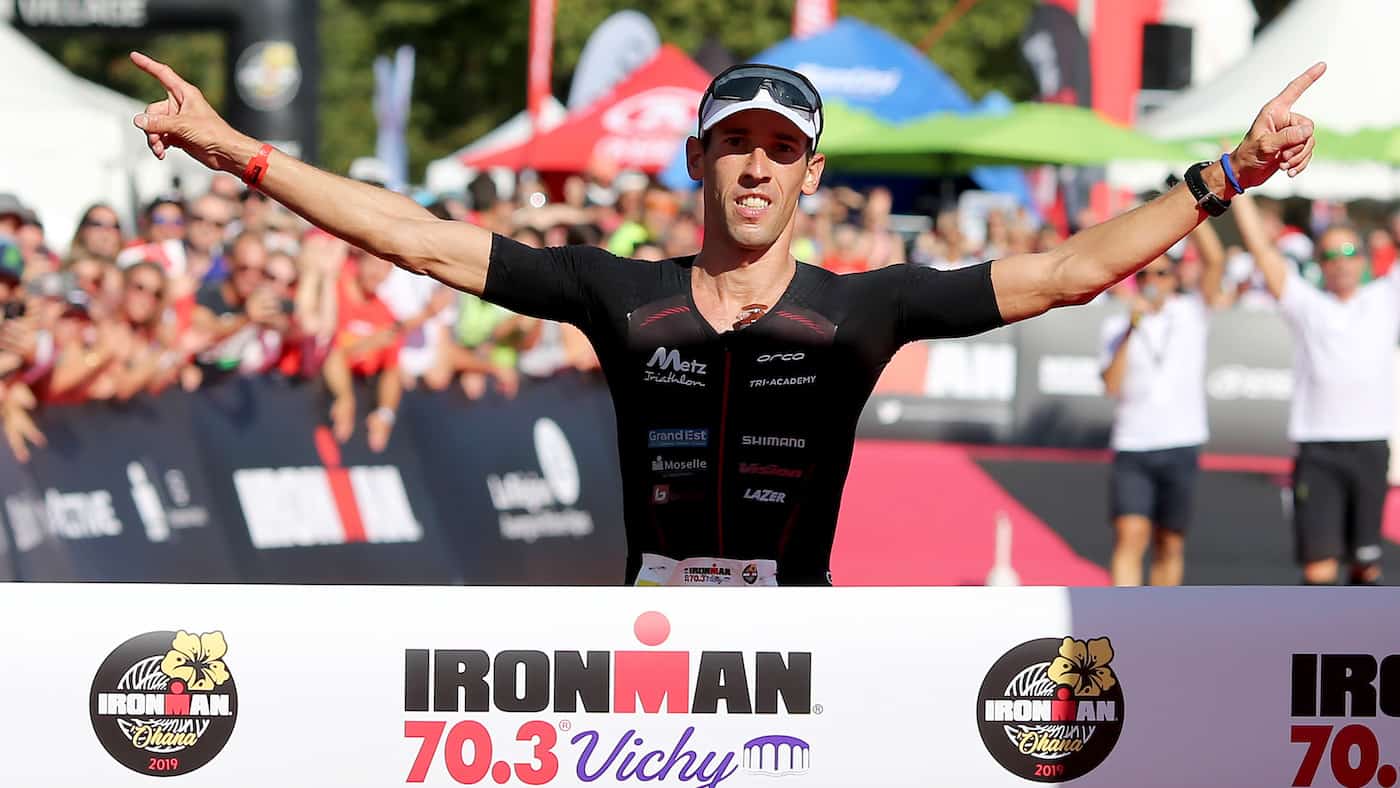 IRONMAN 70.3 Vichy, France – Saturday 24th August 2019
1.9km / 90km / 21.1km
PRO WOMEN
1st – Emma Pallant (GBR) – 4:25:18
2nd – Jocelyn McCauley (USA) – 4:27:01
3rd – Manon Genet (FRA) – 4:28:19
4th – Anna Noguera (ESP) – 4:30:48
5th – Laura Zimmermann (GER) – 4:38:23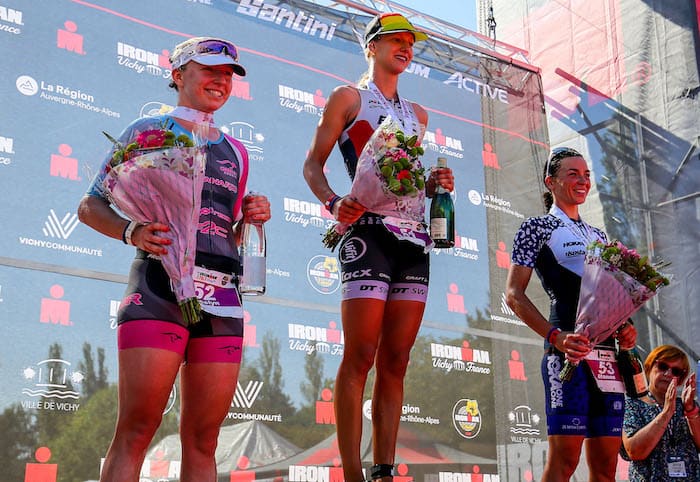 PRO MEN
1st – Yohan Le Berre (FRA) – 3:57:12
2nd – David Mcnamee (GBR) – 3:58:27
3rd – Franz Loeschke (GER) – 3:59:04
4th – Patrick Dirksmeier (GER) – 4:00:00
5th – Felix Hentschel (GER) – 4:04:05
15th – Kit Walker (GBR) – 4:18:55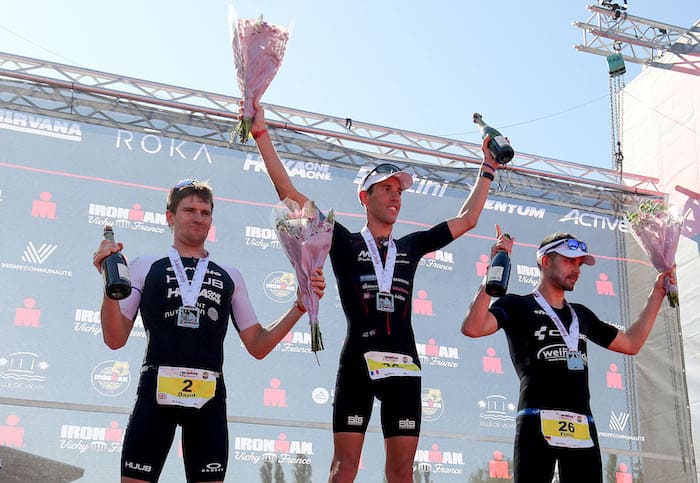 https://www.instagram.com/p/B1oVxfrBFE3/