Reinaldo Colucci and Pamella Oliveira made it a home clean sweep at IRONMAN Brazil on Sunday.
Pro Men – Colucci runs away from rivals
Colucci was to the fore from the outset.
Part of a lead swim group of 11, he was fourth out of the water behind compatriot Eduardo Lass.
And on the bike that lead group stayed largely together before splintering late on.
It meant that by T2 Colucci led the way, but in the transition area at the same time were Frenchman Arnaud Guilloux and Brazil's Igor Amorelli.
On the run though it was Colucci who dominated, pulling well clear of his two rivals.
He crossed the line in 7:48:28, with Amorelli (+4:43) and Fernando Tolli (+11:12) making it an all-Brazilian podium.
Pro Women – Oliveira a class apart
The women's PRO race featured a small but select field of five and Oliveira, second in this event in 2019 in what was her IRONMAN debut, dominated throughout.
She put daylight between herself and the rest on the swim and never looked back.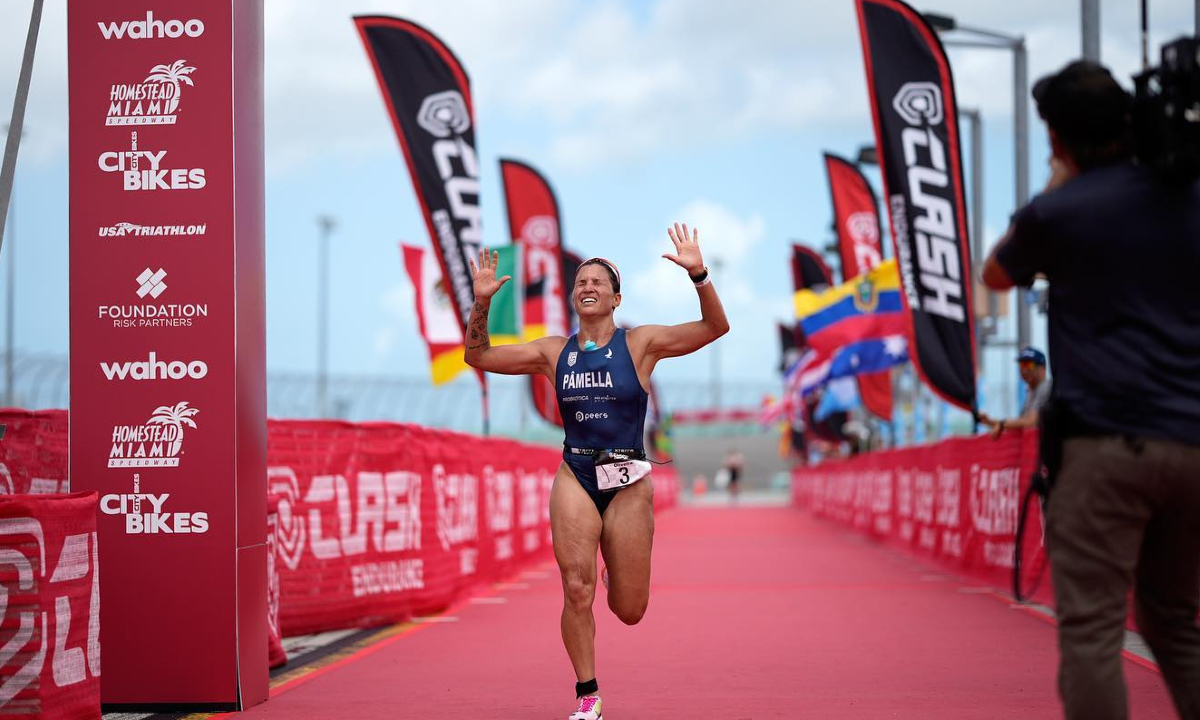 By T2 her advantage was nearly 15 minutes and that was never threatened.
Switzerland's Joanna Ryter – in what was her third IRONMAN of 2022 – moved up to second on the run, crossing the line 12:03 in arrears.
IRONMAN Brazil 2022 results
Sunday 29 May 2022 – 3.8km / 180km / 42.2km
PRO Men
1. Reinaldo Colucci (BRZ) 7:48:28
2. Igor Amorelli (BRZ) 7:53:11
3. Fernando Toldi (BRZ) 7:59:40
4. Arnaud Guilloux (FRA) 8:02:52
5. Andreas Jung (GER) 8:03:29
PRO Women
1. Pamella Oliveira (BRZ) 8:54:03
2. Joanna Ryter (SUI) 9:06:07
3. Beatriz Neres (BRZ) 9:14:47
4. Bruna Mahn (BRZ) 9:27:37
(only four finishers)