Max Neumann made it three straight IRONMAN Cairns victories while fellow Australian Sarah Crowley was the clear-cut winner of the women's race at the IRONMAN Asia-Pacific Championship on Sunday.
Neumann overhauled IRONMAN World Championship third Braden Currie (NZL) deep into the run before powering to victory thanks to a best-of-the-day 2:41:13 marathon.
In-form 2017 champion Crowley meanwhile asserted on the bike leg to win by over six minutes from Radka Kahlefeldt (CZE).
Pro Men – Close call, until the run
The swim saw four men – Sam Appleton (AUS), Neumann, Currie and Pete Jacobs (AUS) – all within 10 seconds of each other.
Four became three on the bike as Jacobs dropped away and it was still Appleton who had a marginal lead at T2, only for Currie to emerge first at the start of the run.
It was the Kiwi, just a month after his superb podium place at St George, who looked on course for victory for much of the marathon.
At the halfway point his advantage over Neumann was more than two minutes but things started to change dramatically approaching the 30km mark.
The catch came with just under 10km to go and Neumann, back in Australia after a training block in Europe, never looked back, crossing the line in 7:52:54 to add to his 2020 and 2021 successes.
Currie kept on well to take second, 2:16 back, with Appleton a distant third at +12:39.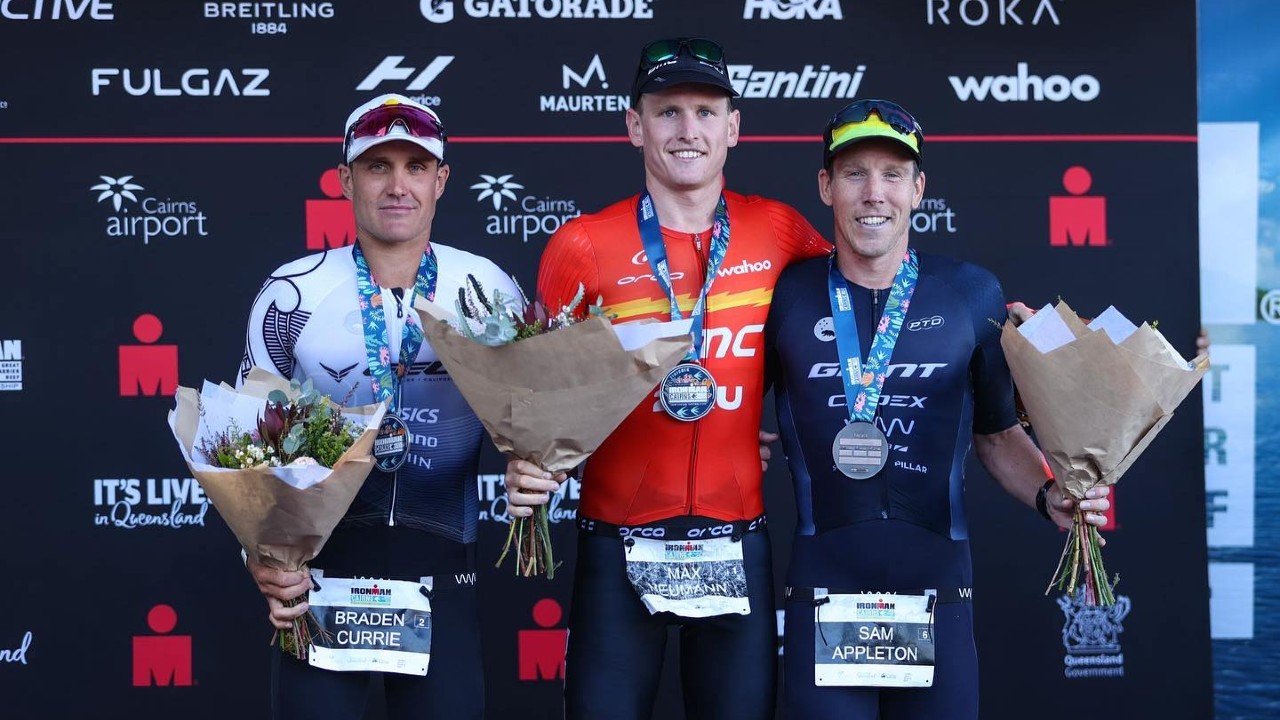 Pro Women – Crowley too strong
The women's race was incredibly close too coming out of the water, with Crowley just seconds ahead of Kahlefeldt and Chloe Lane (AUS).
All changed on the bike as Crowley, fresh from her win at IRONMAN Australia in Port Macquarie, powered clear of her rivals.
The gap to second-placed Kahlefeldt was more than five minutes at T2 and though it came down slightly early on the run, Crowley was never threatened from that point onwards and she crossed the line in 8:59:41, some 5:36 to the good.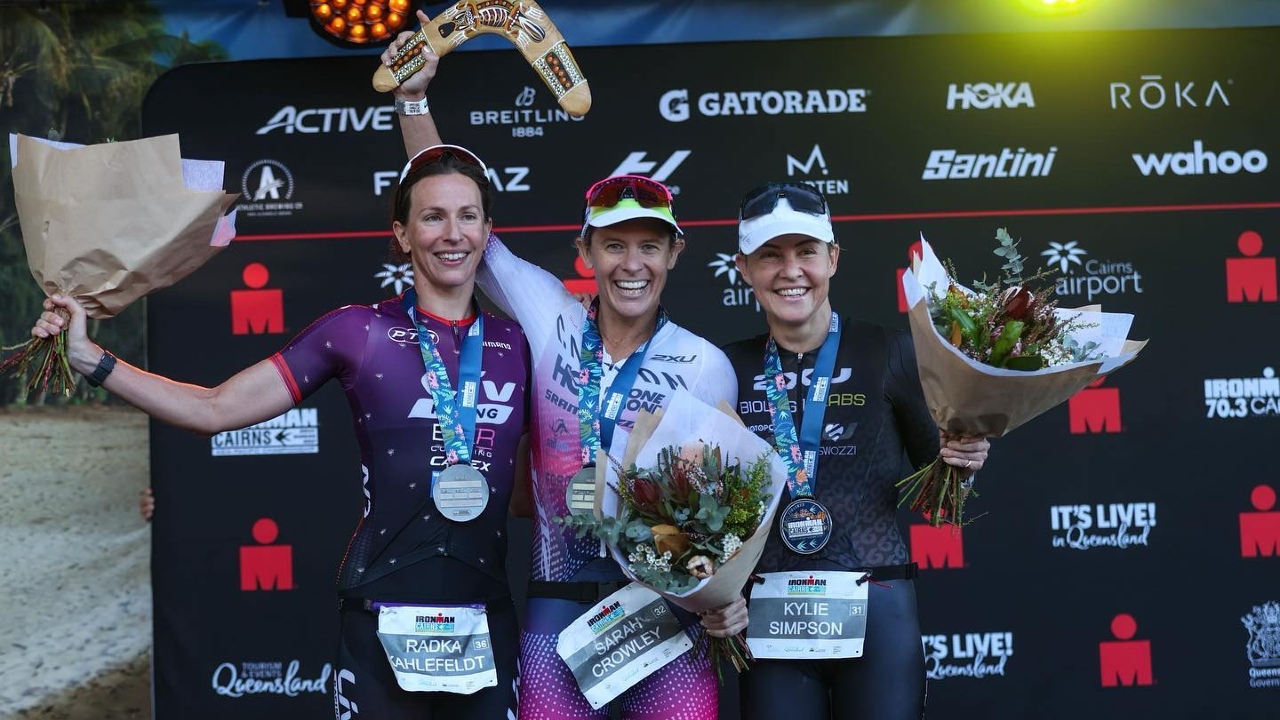 IRONMAN Cairns 2022 Results
IRONMAN Asia-Pacific Championship
Sunday June 12, 2022 – 3.8km / 180km / 42.2km
PRO MEN
1. Max Neumann (AUS) 7:52:54
2. Braden Currie (NZL) 7:55:10
3. Sam Appleton (AUS) 8:05:34
4. Tim van Berkel (AUS) 8:14:21
5. Henrik Goesch (FIN) 8:19:33
6. Ben Phillips (NZL) 8:32:48
7. Brodie Gardner (AUS) 8:38:44
8. Blake Kappler (AUS) 8:40:33
9. Matt Burton (AUS) 9:15:05
10. Pete Jacobs (AUS) 9:23:42
PRO WOMEN
1. Sarah Crowley (AUS) 8:59:41
2. Radka Kahlefeldt (CZE) 9:05:17
3. Kylie Simpson (AUS) 9:19:22
4. Penny Slater (AUS) 9:21:19
5. Kristin Liepold (GER) 9:36:11
6. Kate Bevilaqua (AUS) 9:44:39
7. Shannon Sutton (AUS) 10:07:53
8. Emily Donker (AUS) 10:28:11