Braden Currie hailed a "good crew" on the bike leg after he claimed third place at the IRONMAN World Championship on Saturday.
The New Zealander was among the frontrunners for much of the race in St George, Utah, but was ultimately overhauled by Kristian Blummenfelt and Lionel Sanders on the run as he finished in 7:54:19.
Currie was part of a quintet featuring Kyle Smith, Sam Laidlow, Florian Angert and Daniel Baekkegard on the bike, and he praised that group for helping him pull away from some stronger riders.
Bike boost
"It was an awesome day of racing to be honest," the 35-year-old said. "On the bike, I kind of knew when we got out of the water it was a good crew of guys that were riding consistent.
"And all, kind of, lighter, smaller guys but not absolute animal bikers. So it was kind of the perfect combo that we were all riding really well and rolling through it.

"Everyone was happy to do their part and I think it showed we managed to gap a little bit of time on some of the uber-bikers and that just gave us that little bit of a buffer coming into the run."
Victory targeted
Currie explained how he was gunning for the win when leading the run, as he felt confident that his qualification for October's IRONMAN World Championship in Kona was secure.
But Blummenfelt had other ideas and then Sanders was able to grab second in final few strides.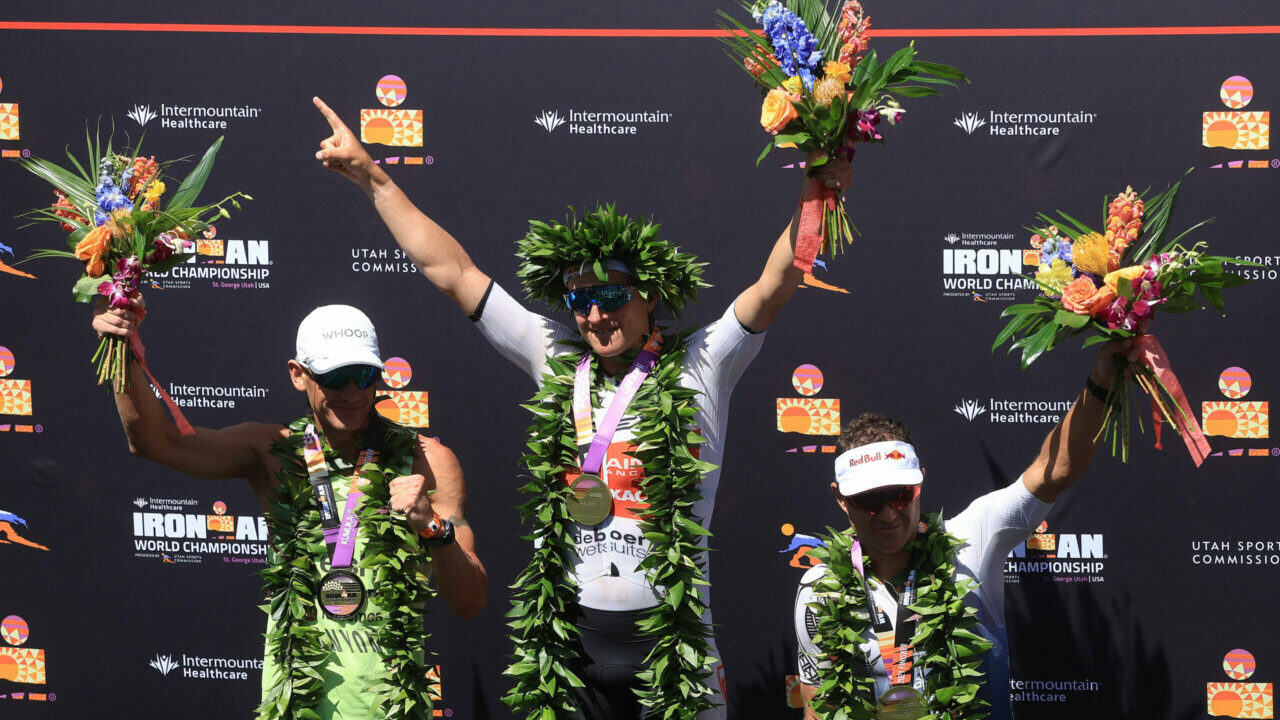 "I think the way the race was unfolding it's kind of what it came down to (going for the win), and I kind of knew even if I really did have a big blow up I might have still snuck in my Kona slot," explained Currie.

"That was the one box ticked and the next one was to go for the win."
After he did indeed secure his place at the Hawaii event, Currie detailed how he hopes another strong contingent on the bike leg can help provide the platform to challenge for victory.
Kona plans
"I like the heat and I've got a really good lead in this year and I'm looking forward to it," he stated.

"Again, it just depends a lot how it unfolds and what happens. And it does seem that the uber-riders tend to get to the front a lot earlier in Kona from what we've seen.
"But if we have a good crew again, riding the way we rode today then who knows, maybe we can we can get off and have a good run battle.
"It's been a really big summer of racing and training and I guess the unknown as well. It feels like a really good reward to have a great race here [at St George] and put all three disciplines together."