In May 2022, Daniela Ryf roared back to her best and silenced the doubters as she won her fifth IRONMAN World Championship.   
That was the 2021 edition, the first of its kind to take place away from the island of Hawaii (and outside of the year it was awarding the championship for), with St George, Utah providing a temporary home. 
But thankfully, St George didn't feel too much different to previous editions; watching Ryf win an IRONMAN World Championship title is a thoroughly normal occurrence. 
Back to Kona, back to winning? 
"It's wonderful to be back here," Ryf told Bob Babbitt on the Kona institution that is Breakfast with Bob (embedded below). 
"You know, being back here in the heat, in the humidity, it also reminds me how brutal it is, but I also love it here. I ran in the lava fields just a few days ago… the nature and the landscape is just so spectacular, it always blows my mind away.
"To be back training here, preparing for the big race, it definitely brings good memories back."
And well it might. The 2021 edition in St George was her fifth world-title, adding to the four in a row she won at Kona from 2015 to 2018.  
She has every chance to become a six-time winner at the 2022 edition and such is the prestige of the legendary course, Ryf says that prioritising it ahead of the huge prize purses on offer at recent PTO events wasn't hard. 
"One part of me would have loved to have lined up especially at Dallas, which looked like a really cool race," Ryf explained.
"There are so many cool races out there and you have to really focus, and for me it was clear I want to show my best at Kona.
"I didn't want to take the risk of trying to do too many things. I'm in a fortunate position that means I don't need to chase the money; I can pick the races I want and for me there's no other race than Kona that means so much to me.
"This is the one and only race I want to do. It's been an amazing year for me, I can't really lose anything anymore and so that's why I said I want to focus on Kona and then have a break."
Title-counting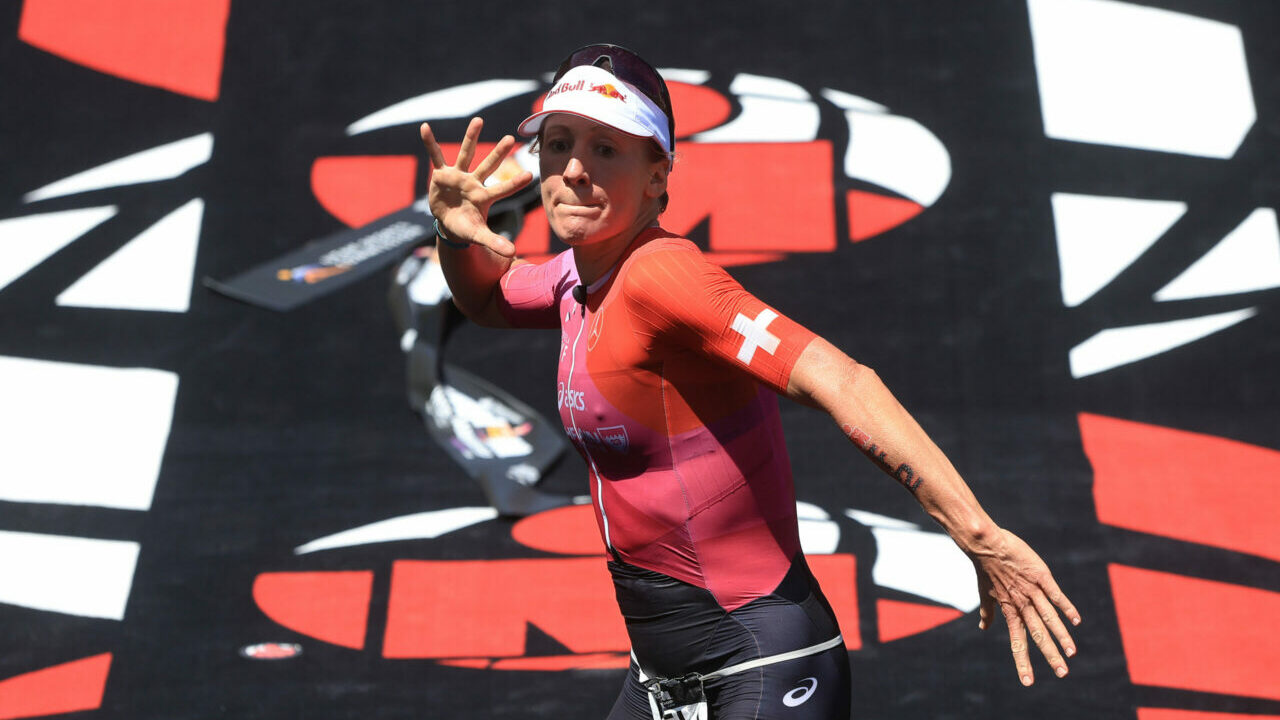 With eight-titles, Paula Newby-Fraser stands alone as the winner of the most women's IRONMAN World Championship titles, but Ryf says attempting to match her doesn't motivate her like other goals do.
"I try really not to count the titles, I don't think it's motivating at all," she said.
"It's way too long. I think the key is to focus on a great race, and to make this race a memory. That's still my goal; I want to go out this year to Kona and put on a race that people will remember, that's always been my motivation."
Ryf also said she was looking forward to the fact that the women's race was going to be separate to the men's for the first time.
"I think it's great that the women have their own race," she said.
"We will see how it will be in terms of coverage, but it will be great to have no interruption, I think that's important.
"I do feel a lot of respect for the volunteers who will do two days! But it makes everything bigger, it's going to be a new experience."
Not racing forever 
Ryf is already in the history books of the sport, and at the age of 35 she's under no illusions about her future.
"I take year by year," she explained.
"I don't think I'll do it until I'm 50 that's for sure! I definitely never want to go to Kona not being ready for it- wherever I can compete I want to compete well."
But she's certainly not finished yet, and the influx of youngsters competing in the sport has only motivated her more. 
"It's an interesting time in triathlon, having so many young ones coming in," she said. 
"I feel really inspired by them. I don't want to compare, but it feels like these young ones are coming and I really love it.
"It's just great how the sport is evolving and pushing levels higher and higher. I'm really keen to see how fast we can go in Kona this year."
But no matter how long she carries on racing, it's clear that one thing is fundamental to everything for the Swiss triathlete: enjoyment.
"I definitely don't feel like I need to add anything- I pick some races I like, and I go for them," she said.
"I don't have forever left- that's why I enjoy it more and more. If you don't enjoy the journey, it's soon over and then it's a bit sad.
"I embrace everything I can."