Gustav Iden passing Sam Laidlow late in the marathon to claim IRONMAN World Championship glory was one of THE moments of a thrilling Saturday in Kona.
But what did the brilliant Norwegian say to his gallant French rival as he finally overtook him in the searing Hawaiian heat? We saw the high five, the pat on the back and the fist bump – but what words did they exchange?
Frenchman Laidlow was at the head of the race in the swim, shattered the bike course record and then surprised everyone with a PB on the run. Iden himself would later admit he had expected Laidlow to blow up long before the pass was actually made.
It seemed only a matter of time before Norwegian race favourites Iden and Kristian Blummenfelt would close down the hugely promising 23-year-old, with most commentators – ourselves included – wondering which of the Scandinavian duo would go on to take the victory.
Epic display from Laidlow
But 'when, not if' gradually changed to 'if, not when' as Laidlow held them at bay, with the gap holding steady at just under three minutes.
But exiting the Energy Lab, Iden made his move and suddenly the scenario changed.
So much so that when the catch came with five miles to go, it was more a case of 'job done' rather than settling down for an epic battle to the line.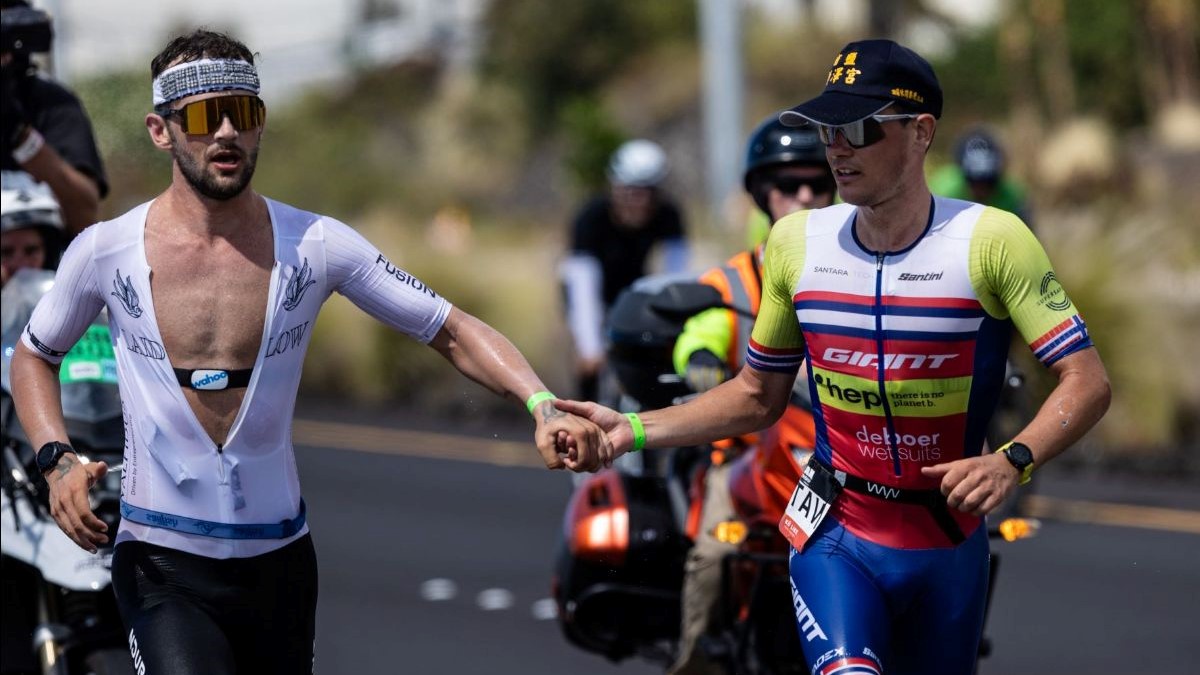 Speaking afterwards, Iden revealed that he actually found it tough work from then on as he pulled clear to win by exactly two minutes.
And writing on Instagram a few days later, Laidlow himself said: "To be part of this battle is something I will take to my grave. I hope in years to come when our career is done, that @gustav_iden will fly me in his private jet to Kona so we can drink cocktails and watch more epic racing on the big island.
"For all those that asked me what he said when he passed me, he said « I'm proud of you »"
And he signed off the post with the hashtag #bromance.