The IRONMAN World Championship broke new ground on Thursday when the women's race was held separately from the men.
While putting additional pressure on the volunteers required – even three-time champion Jan Frodeno helped out at a water station – the move has so far largely been viewed as a positive one.
We had our say on it beforehand here, but how did the top five in the women's race see it from their perspective?
Enhanced coverage
Winner Chelsea Sodaro said: "I think that there are pros and cons but I really appreciate how much coverage there was on the women's race today.
"I'm hoping that people got to tune in and see how the race really played out and that the cameras weren't just on the front of the women's race as they usually are.
"And if you haven't noticed, women's racing right now is just incredibly exciting. Just as – if not more so than the men's – and I'm glad that's being featured right now."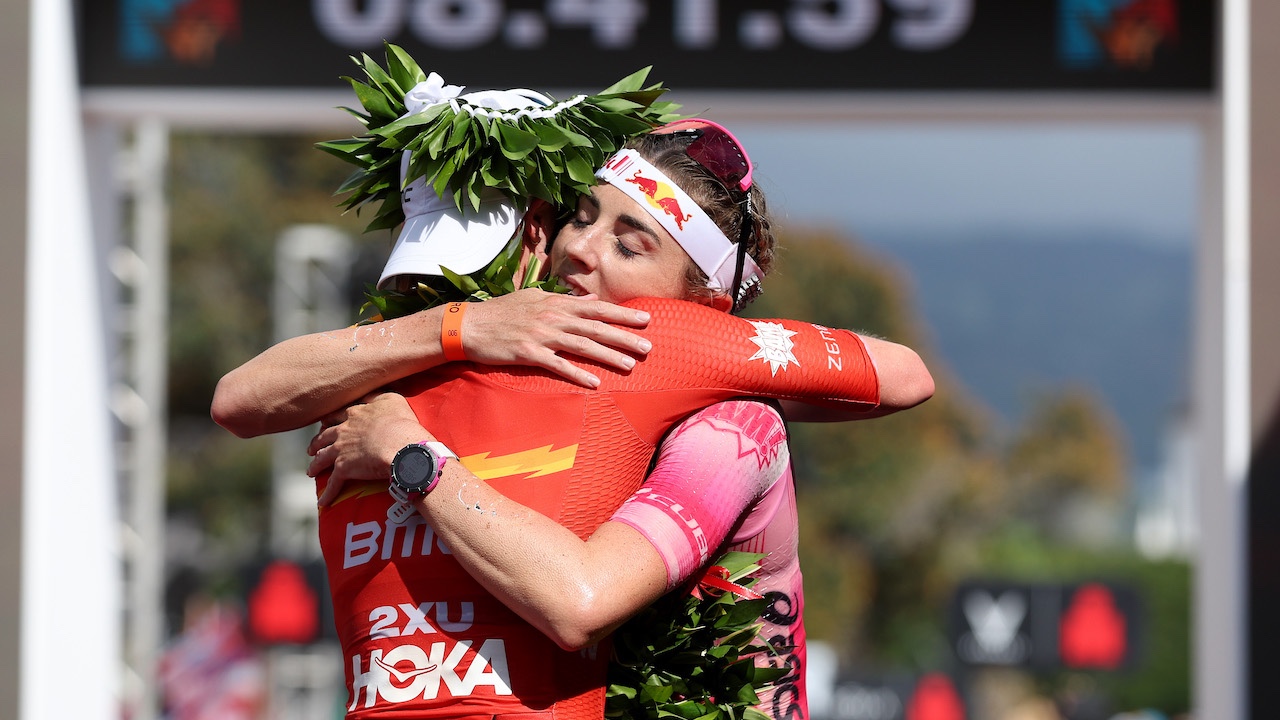 Anne Haug, winner three years ago when the race was last held in Kona and third this time around, added: "Yes, I agree with Chelsea – the media coverage was amazing and I think we deserve our own race.
"The only con is that we race on a Thursday and in Germany that means people watching overnight in midweek from Thursday into Friday which is a bit unfortunate, including for our sponsors.
"If there could be a Saturday and a Sunday race that would maybe be better."
Sweden's Lisa Norden, who was fifth, underlined Haug's comments: "I feel really, really sorry for my Mum who had to stay up until 3am on a Friday morning.
"Coming from an ITU background they are really good at making sure both genders get equal media attention so they would always alternate the timing.
"So I think what would be fair would be to swap the days every other year."
Unexpected benefit
Laura Philipp again saw one big benefit from a personal level, even if she admitted: "I really like the two-day format but I'm not too sure if Kona can handle it as it was super, super busy.
"But I'm also excited now to see the men race. Maybe to watch them while drinking a cocktail will be a new and cool experience too! Maybe we girls can meet up and enjoy watching them suffering!
"Overall it's great to have our own race."
That was echoed by runner-up Lucy Charles-Barclay: "I'm just glad we got to race first to be honest. We can enjoy watching the men now. I wouldn't want it to be the other way round, having watched us suffer and then knowing they have to do it."
There's much more to factor into the equation, including the respective viewing figures, but it seems fair to say it's an encouraging start – and IRONMAN CEO Andrew Messick confirmed on Thursday that they intend to make it a permanent arrangement.