The IRONMAN World Championship will have separate locations for men and women in future editions from 2023 – with Kona no longer hosting both races each year.
The 2023 Women's IRONMAN World Championship will take place on October 14 at its spiritual home on the Big Island of Hawaii, but the men's will be held in a different week at another, as yet unconfirmed, host venue.
The location of the 2023 men's event (heavily rumoured to be Nice, France) is expected to be announced in January, with the men's and women's races then alternating IRONMAN World Championship locations every year.  
With a new location, IRONMAN also announced there will be slight adjustments to the number of IRONMAN World Championship Qualifying slots.
Reasons for IM Kona split
In 2022, the men's and women's races were held on separate days for the first time in the event's history, with IRONMAN wanting equal attention paid to both races, as well as having a significant backlog of Kona qualified athlete through the pandemic years. The women raced on Thursday October 6, with the men two days later on Saturday October 8.
After discussions with the County of Hawaii though, IRONMAN says it became clear that the impact of two days of racing at Kona does not work for the local community moving forward.
With a steadfast commitment now in place to maintaining separate race days for men and women, IM decided a dual location system was the next best solution.
"We are reinforcing our commitment for a dedicated world championship race experience for women and men to each receive an exclusive spotlight on their race," said Andrew Messick, President & Chief Executive Officer for The IRONMAN Group.
"Hawaii is in our DNA, and we look forward to the first-ever exclusively women's world championship race week in Kona.
"At the same time, we are looking forward to announcing a co-host location for the men's race that will be worthy of an IRONMAN World Championship and will capture the imagination of our athletes and fans."
Two days a Kona no-go
The COVID-19 pandemic prevented the IRONMAN World Championship taking place at Kona in 2020 or 2021, with a delayed 2021 edition taking place at St.George, Utah earlier this year.
The 2022 event returned to its traditional home on Hawaii, but it became clear Kona would be unable to support the new two-day race format.
"Hawaii is the proud birthplace of IRONMAN," Messick said.
"Despite not being able to undertake a two-day world championship event at this time, it will continue to be an important part in the shared history of IRONMAN, with Kona continuing as a co-host of the IRONMAN World Championship."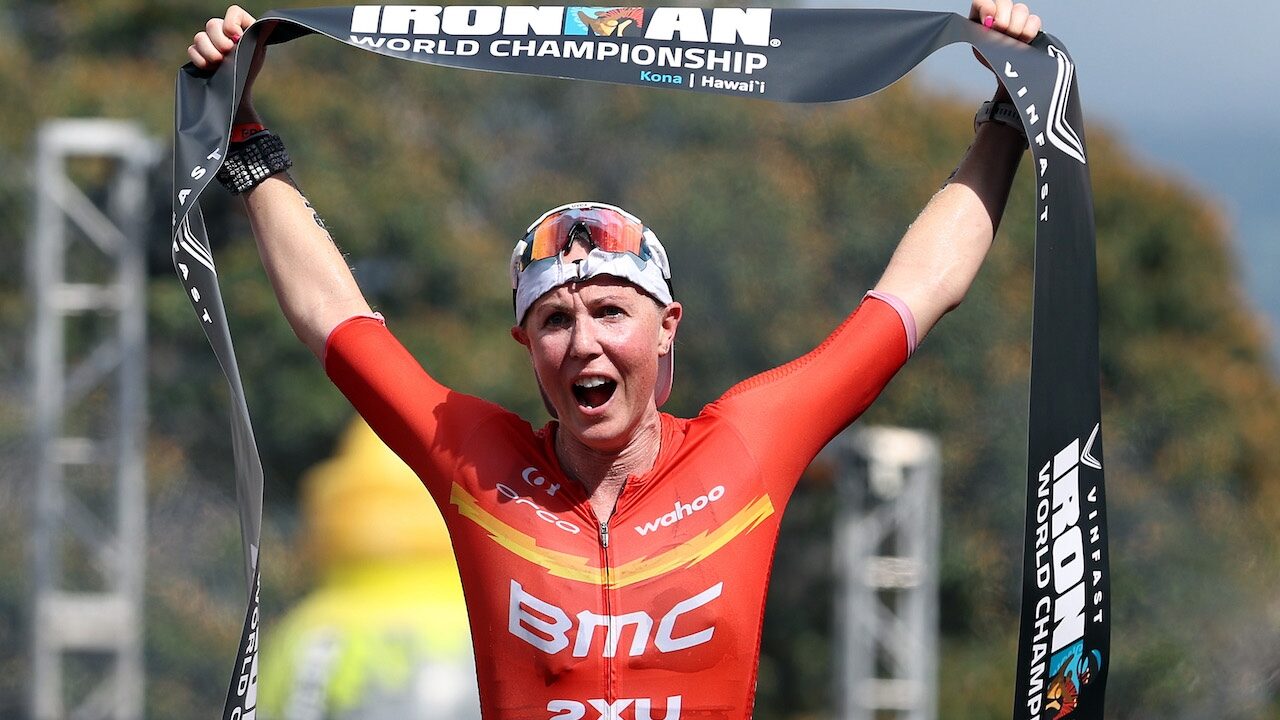 "Hawaii County has long enjoyed partnering with IRONMAN," Hawaii County Mayor Mitch Roth said.
"This year's epic races were another example of world-class athletic competition held on the traditional Kona-Kohala world championship course.
"We learned, however, that more than one race day during IRONMAN week is too many for the community to manage.
"We are pleased that IRONMAN plans to return to Kailua-Kona as a co-host of the 2023 VinFast IRONMAN World Championship and look forward to more exciting events in the future."
Is Nice next?
The location of the new co-host location is heavily rumoured to be Nice as already detailed. IRONMAN though claims the new co-host venue has not yet been confirmed.