A first Pro IRONMAN podium finish for Great Britain's Kate Comber in The Netherlands
Harry Wiltshire (finally!) secures his Kona 2017 start too
The third edition on IRONMAN Maastricht-Limburg proved to be an important day for several British athletes on Sunday.
Kate Comber perhaps first came to our attention at IRONMAN UK in 2015 when, racing as an Age-Group athlete, she set the third fastest time of the day. Now racing as a Pro, she finished fifth at IRONMAN Wales last year and then sixth at IRONMAN Lanzarote in May. Third place in Maastricht yesterday represents her first IRONMAN Pro podium finish.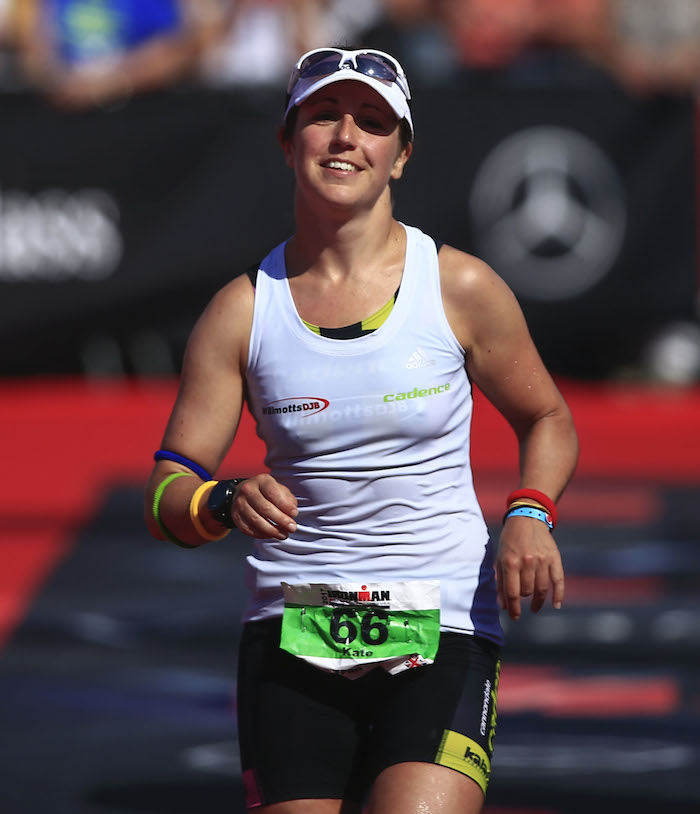 Not too many weeks go by without mention of Harry Wiltshire – though in 2017, that wasn't all in the plan! Having got his 2017 qualification process off to a perfect start by winning IRONMAN Vichy in August last year and then IRONMAN 70.3 Weymouth in September, he looked to be well ahead of the game coming in to 2017. Unfortunately, a long series of mechanicals / crashes / DQ and more (details below) have seen him incredibly busy… but without the required points to show for it. Fourth place in Maastricht appears to have finally sorted that.
We shouldn't be too surprised however – when it comes to persistence, Mr. Wiltshire has 'previous' and has been here before – remember his route to Kona in 2014? Congratulations Harry!
SA+Texas mechanical, Brazil crash, Edinburgh tummy, Bolton took visor off, Switzerland flat, Maastricht in. Always need an insurance option

— Harry Wiltshire (@harrywiltshire) August 6, 2017
My legs hurt, but in 4 kona. Thank u 2 the people without whom I wouldn't be racing. @Triathlonguard @HUUBDesign @SKXPerformance @OdesmaUK

— Harry Wiltshire (@harrywiltshire) August 6, 2017
IRONMAN Maastricht-Limburg – Sunday 6th August 2017
3.8km / 180km / 42.2km
PRO MEN
1st – Michael Weiss (AUT) – 8:18:09
2nd – Michael Van Cleven (BEL) – 8:23:27
3rd – Bas Diederen (NED) – 8:25:50
4th – Harry Wiltshire (GBR) – 8:27:10
PRO WOMEN
1st – Saleta Castro (ESP) – 9:37:17
2nd – Brooke Brown (CAN) – 9:48:13
3rd – Kate Comber (GBR) – 9:55:47
GB Age-Group Podiums
1st – Alex Bradley (18-24) – 9:18:00
3rd – Stuart Anderson (40-44) – 9:35:39
2nd – Winston Lord (65-69) – 12:58:14
3rd – Maija Antila (35-39) – 10:51:05
3rd – Karrie Archer (55-59) – 14:53:05