Britain's Joe Skipper justified favouritism but only after a big scare as he claimed a remarkable victory in wet conditions at IRONMAN Wales.
He had five minutes to make up after the swim but that had ballooned to over 23 minutes after mechanical issues in the early stages on the bike.
But he kept his cool and would emerge the winner by over eight minutes to book his Kona 2023 place – should he choose to take it up – more than a year in advance.
Swim – AHT leads the way
It was no surprise to see fellow Brit Andrew Horsfall-Turner first out of the water, with a healthy advantage on his rivals.
Skipper at this point was +5:09 back and all appeared to be going relatively smoothly.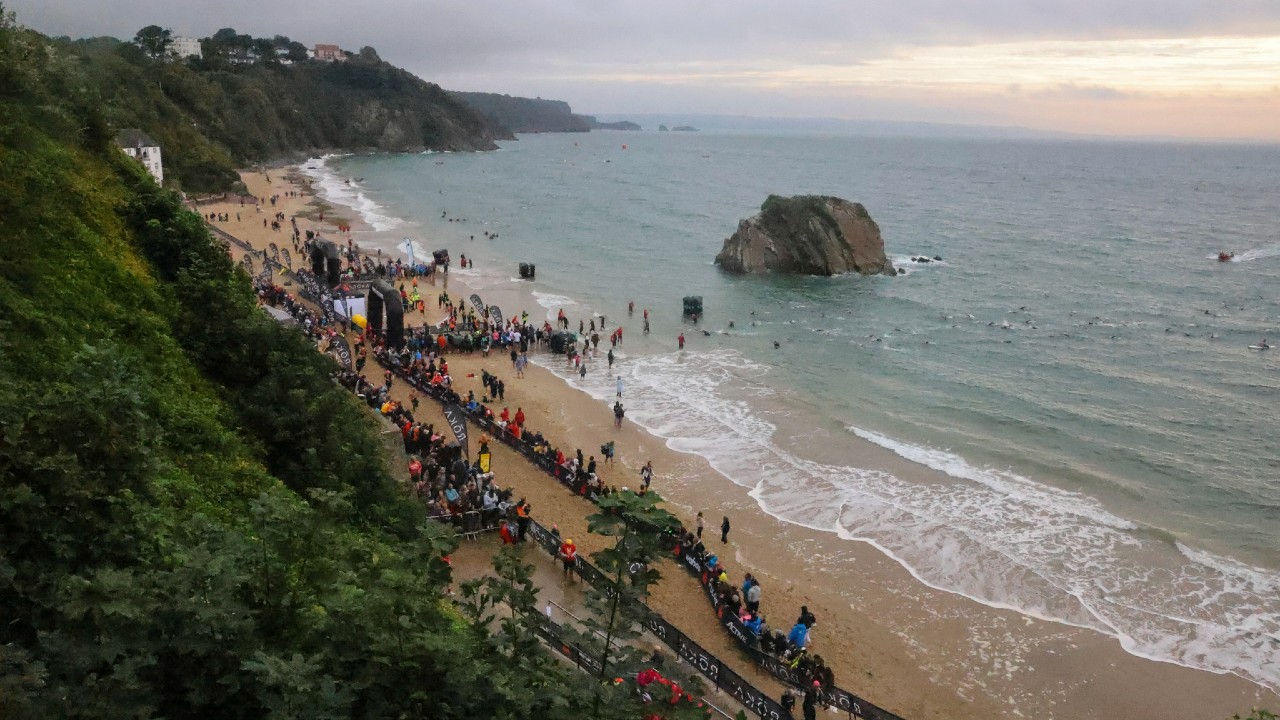 Bike – Ground to make up for Skipper
But Skipper, who heads to Kona in four weeks for the IRONMAN World Championship, suddenly looked up against it with nearly 25 minutes to make up after 60km of the bike.
Even by T2, while he'd moved into the top five the deficit still stood at 15:54 to Horsfall-Turner, who continued to the lead the way.
Run – A 2:37 transforms everything
But everything changed on the run as Skipper's charge began.
So much so that by the halfway point (with Skipper clocking a 1:16 half marathon), the gap wasn't much than three minutes to the soon-to-retire Boris Stein (GER), who by now had taken over in front.
Stein's stay at the head of affairs didn't last until the 30km mark, with Skipper now out on his own and he would go on to register a 2:37:25 marathon to cross the line in 8:35:49 and win by over eight minutes.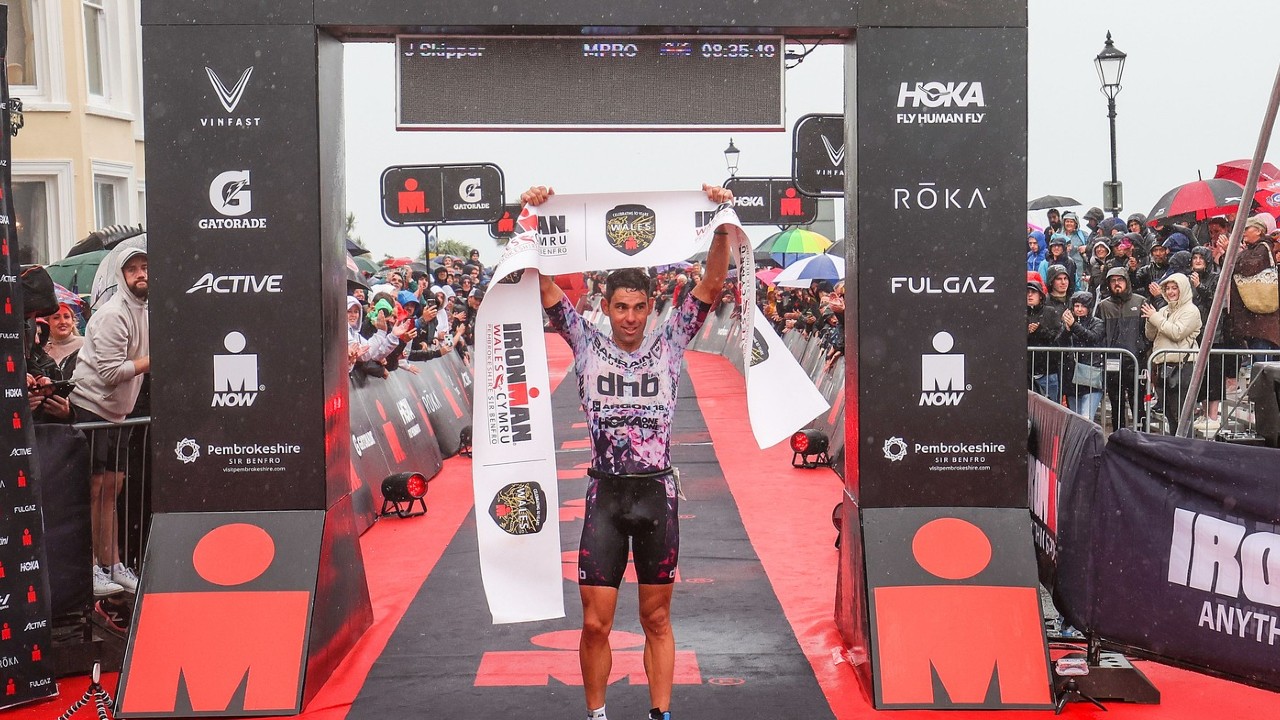 Giving it a bit of detail on his problems early on the bike, Skipper told the popular @thebricksession podcast on Twitter: "Shame I lost 20 minutes on the bike with a mechanical as that would have been a decent time as well.
"Chain got all tangled up in a knot after a descent and just couldn't get it out. Had to wait for some bike support and completely undo the chain eventually to get it out. Thought my race was over."
IRONMAN Wales 2022 results
Sunday 11 September 2022 – 3.8km / 180km / 42.2km
PRO Men **
1. Joe Skipper (GBR) – 8:35:49
2. Boris Stein (GER) – 8:43:54
3. Kevin Maurel (FRA) – 8:50:38
4. Andrej Vistica (CRO) – 8:52:18
5. Andrew Horsfall-Turner (GBR) – 8:58:36
(** No Pro Women event at Tenby in 2022)