Max Neumann admitted there was a tinge of disappointment about just missing out on a course record as he reflected on his victory at GWM IRONMAN Western Australia, the ideal way to round off a successful season.
The Brisbane-based athlete crossed the line almost five and a half minutes ahead of Steve McKenna with defending champion Matt Burton a further five minutes behind in third, but was a single second outside Alistair Brownlee's best mark in Busselton.
'It is what it is'
Neumann was at the front of the field all day, with his victory following his win at IRONMAN Asia-Pacific Championship in Cairns in June and his fourth at the IRONMAN World Championship in Hawaii in October.
"It's bittersweet to miss the record by one second," he said. "But to finish the year with another win here in Australia is special and means a lot, I enjoy racing here against the best Aussies and am very lucky to be able to do this."
Neumann got word of how close he was to Brownlee's time in the final stages of the run, with the 27-year old sprinting down the finish chute at the end of the marathon.
"It was about eight minutes left, we had about two kilometres to go, so I did some quick maths and I thought the last thing I want to do is bury myself and end up in the medical tent," he said. "I knocked it down in the last k and sprinted up the finish line and missed it by one second, it is what it is."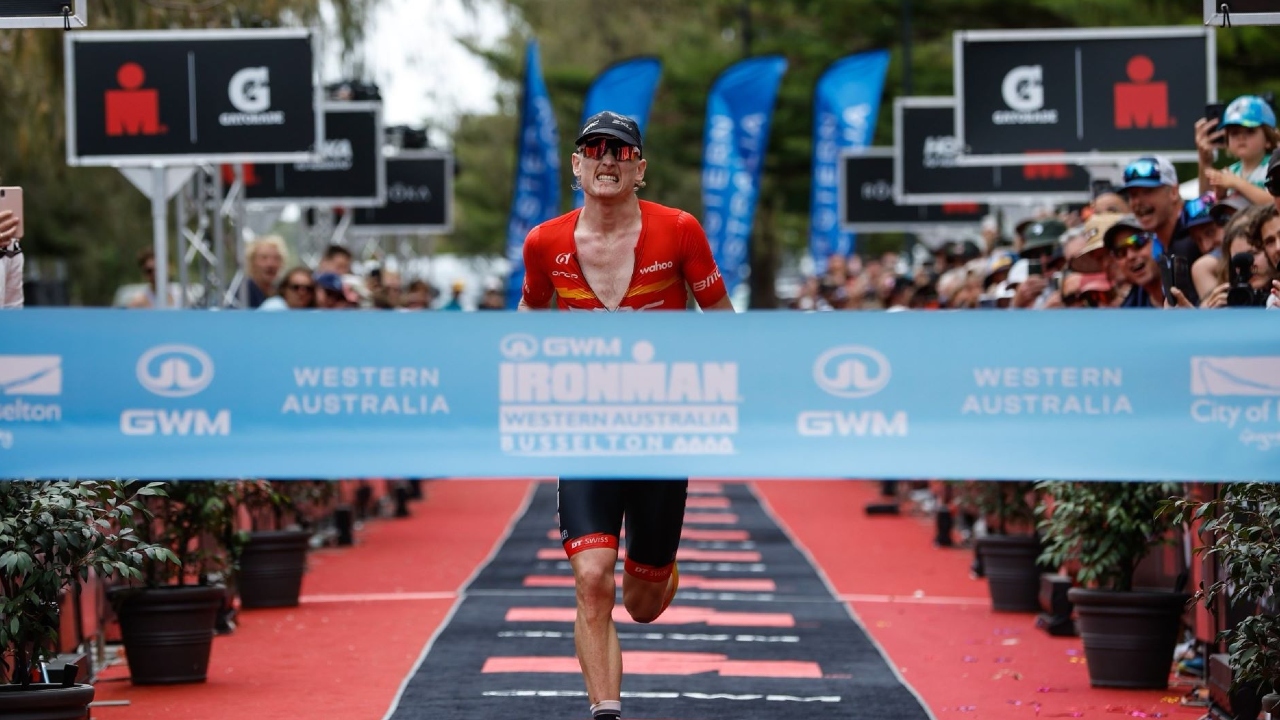 Upward progression
Looking at the first two parts of the race he added: "The swim was nice and choppy and the conditions were actually quite hard – the bike felt like we had a headwind the entire way with the crosswind there. But all us top three rode solo – I don't think I've ever been in a race where that's happened in my entire career, it was as fair as they come and it was just whoever had the better run legs and luckily today I still had some freshness in the legs and came home with the win."
And on his year as a whole, Neumann reckoned: "On the IRONMAN side I don't think I could have asked for much better, I mean missing out on the podium in Kona sucks a bit but the three guys ahead of me are probably the best three athletes the world has ever seen."