In Saturday in St George, Utah the world's greatest triathletes will assemble for what some call the toughest test in all of sports – the IRONMAN World Championship.
Stars including double British Olympic Champion Alistair Brownlee will be on the start line for an epic test of endurance which stretches for a total of 140.6 miles.
Here is our beginner's guide to what it is all about, and maybe why you should watch…
What is an Ironman race?
Like we said, an incredible test of endurance which covers a total of 140.6 miles.
First the athletes dive into the water for a 2.4mile swim, before getting onto their bikes for a massive test on the hilly roads – covering 112miles in total.
So by now most humans would be completely spent, but not these incredible athletes – instead they finish off by running a full marathon (26.2miles).
No wonder they call it Ironman…
Who is racing?
We have two pretty select Pro fields but they are both stacked with quality. Here's why:
Kristian Blummenfelt: Norwegian prodigy who is taking the sport by storm.
Daniela Ryf: A four-time former champion from Switzerland. Nicknamed 'The Angry Bird' and looking to get back to former glories after a tough 12 months.
Lionel Sanders: Canadian superstar who overcame a battle with addiction earlier in life and now lives his triathlon life with a 'No Limits' mantra. Can he scale one final peak?
Katrina Matthews: The serving British Army Officer who has become a major contender despite only racing a handful of Ironmans so far.
Anne Haug: Defending her title at the age of 39. She is likely to be behind heading onto the run, but then watch her fly!
Sebastian Kienle: Hugely popular German who won this race in 2014 and whose wit and humour make him a star turn.
Cameron Wurf: An incredible athlete. Two weeks ago he was helping cycling team the INEOS Grenadiers win the famous Paris-Roubaix race (also known as 'The hell of the North'. Now he takes on triathlon's elite in Utah. He was also an Olympic rower. Unbelievable.
Sam Long: Known as 'The Big Unit' and now trying to become one of the sport's true elite. Known for his 'Yo Yo Yo' catchphrase, and larger than life in all ways.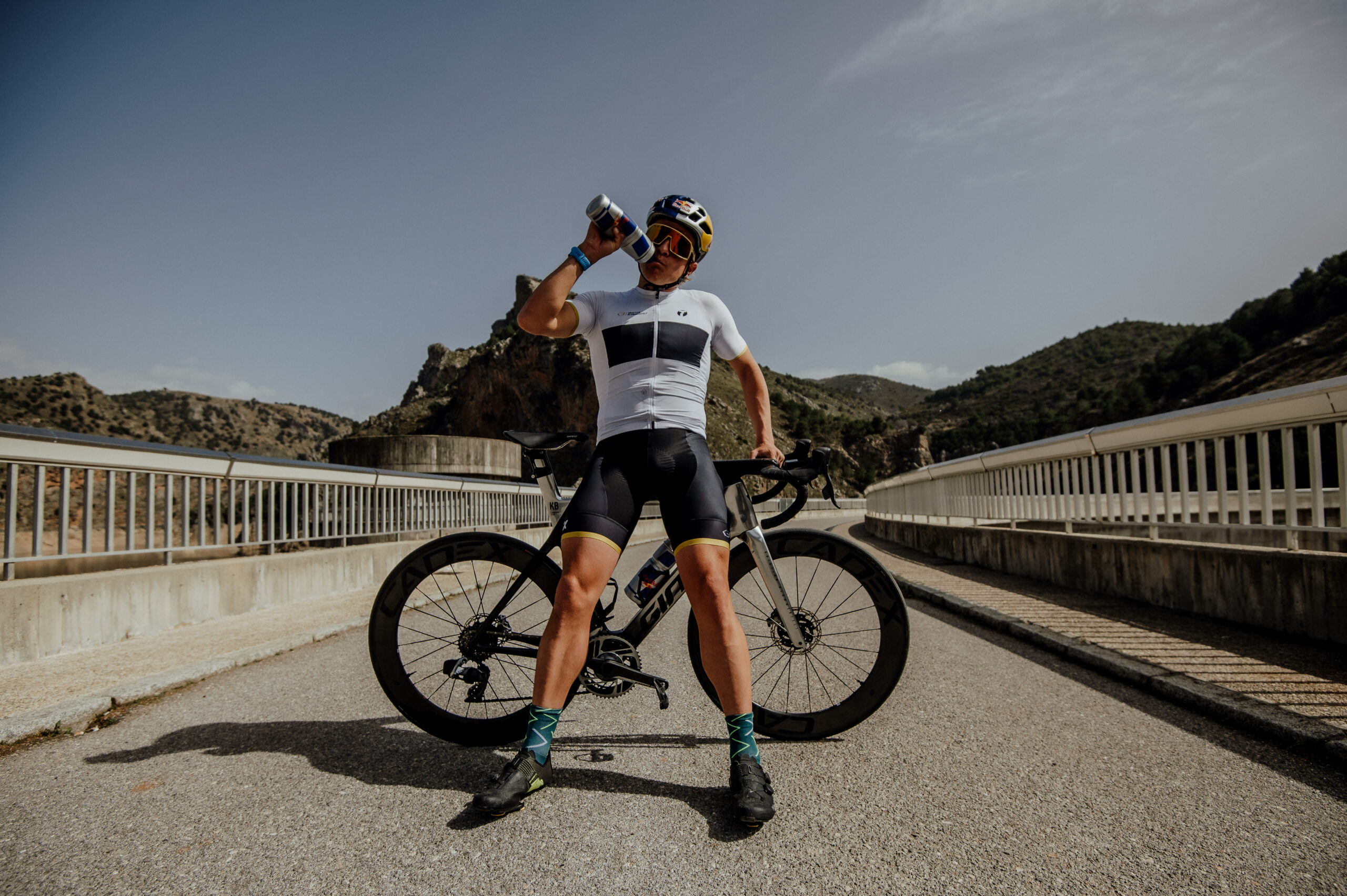 Why is Ironman so brutal?
There are many reasons this is one of – if not the – toughest test in sport.
Athletes battle the conditions, their bodies and the pure physical test of covering 140.6 miles in three different disciplines.
It calls not just for excellence in all of swim, bike and run – but also careful strategies to make sure they have the right nutrition to simply keep going late in the race. If the plan is not right, this can lead to what athletes call 'bonking' – and it is absolutely not fun. In short, a depletion of glycogen which causes them to lose all energy.
St George: The toughest course
The course in St George – set against the red rock and rugged Utah terrain – presents a mighty test for the athletes.
The course features 7000ft of climbing on the bike leg, and then another 1500ft on the run leg. The undulations on that run leg will place huge pressure on bodies which are already waning.
In short, expect some epic 'blow-ups' as athletes perhaps go too hard on the bike and really pay the price on the run.
Can anybody take part?
In theory yes – triathlon is way different to other sports in that you can actually run in the same race as professional stars.
Each Ironman is split into categories. We have the pros and then the amateurs – who are known as Age-Groupers.
Why Age-Grouper? Well because they all compete against people in their own age group category. So for example 25-29 or even right up to people in their 80s…
For some races entry is not totally open though – you have to qualify.
On Saturday the total field will be around 3000 athletes from all over the globe. There are some inspiring back stories too – incredible stuff.
If you do want to take up triathlon, check out our guide for beginners to doing your first race.
Triathlon terms
If you do watch the race, or want to get into the sport, you'll find it has its own language with a ton of terms that you might not understand right away.
Check out our guide to triathlon terms to get you started. This will come in handy Saturday if you do watch the race.
How can I watch the race?
Okay, if you are now excited/interested enough to want to watch Saturday's race, good news in that we will carry the live stream on TRI247 throughout Saturday, as well as a live blog throughout the day from our team of experts. Click here for full details.