Olympian Jake Birtwhistle will make his debut at the IRONMAN 70.3 distance in his home event at the inaugural IRONMAN 70.3 Tasmania next Sunday (5 February).
Australian Birtwhistle represented his nation at the Tokyo Olympics, finishing 16th, while he also has gold, silver and bronze Commonwealth Games medals along with a hatful of ITU World Triathlon Series podium finishes.
Olympic focus
The inaugural IRONMAN 70.3 Tasmania event will be the first of its kind on the island just south of mainland Australia.
It will see competitors swim 1.9km before a 90km bike ride and 21.1km run, finishing on the waterfront in Tasmania's state capital, Hobart.
And for 28-year-old Birtwhistle, it promises to be a special homecoming on his first race, and an opportunity he simply couldn't turn down.
"The Tasmanian race had a big impact on my decision," he explained, talking about why he decided to step up and attempt the half-distance IRONMAN, adding: "I've been playing with the idea of doing some long course racing over the last 12 to 18 months, but realistically I didn't think I'd do it until after next year.
"Until then my focus will still be on the Olympics, I want to get through this next Olympic cycle and give it everything that I've got and then after that I imagine I'll switch over to the IRONMAN 70.3s and then eventually, maybe, IRONMAN, who knows.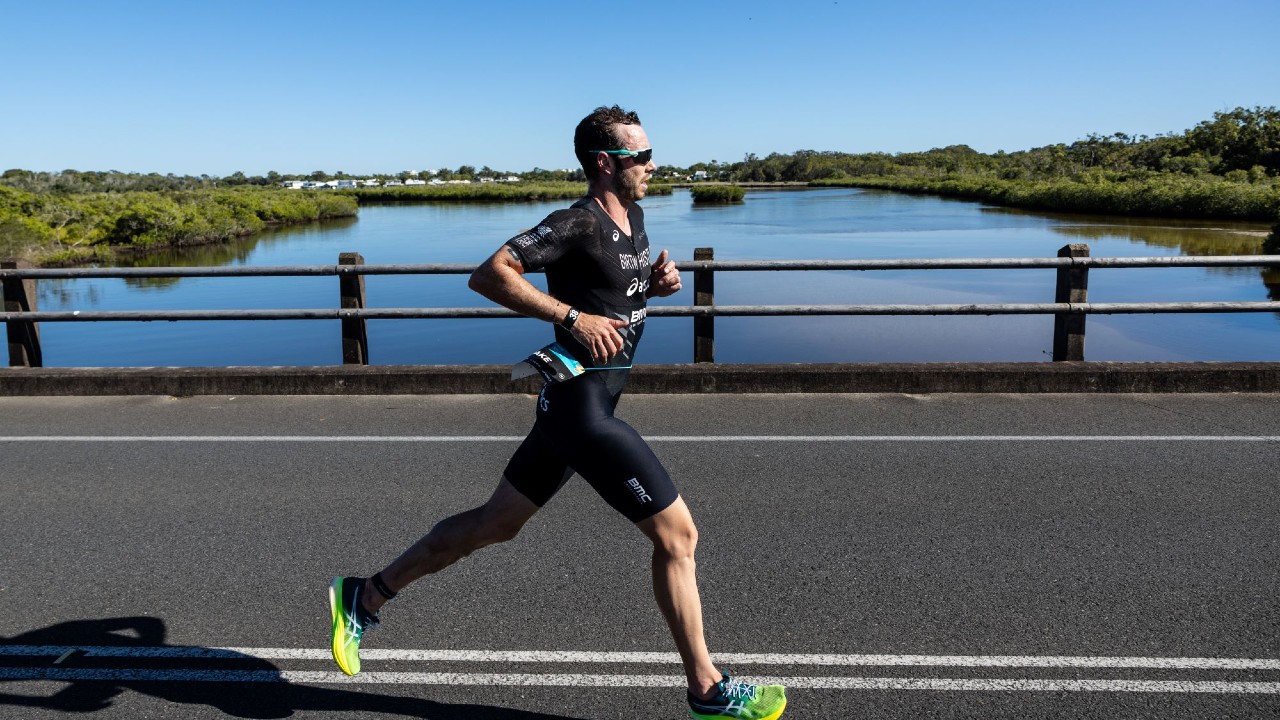 "Being in Tassie, as a Tasmanian, it felt like too good of an opportunity to miss, especially when I was already getting motivated by the idea.
"That time will come soon when I will fully step up, but for now it's a bit of an exploration to see what it's all like and hopefully I'll enjoy it and that will be the path I'll lead after next year."
Home comforts
Tasmania is a unique part of the country and Birtwhistle has said it's a special moment to be able participate in an elite level race in his home state.
"It's really exciting," he said, "I love Tassie, I'll always come back here after the season."
"This is my home, it's great to get some cool events like that down here, hopefully it will really show to the world, show to Australia, what we've got down here and what we've got to offer.
"I think it's going to be a great event and I'm really looking forward to getting to have a big race like that in my home state which doesn't happen too often."
Visions of (realistic) glory
Birtwhistle has admitted he's been drawn into dreaming of a perfect debut at the longer distances, but he's also admitted he knows what to expect from his own body.
"I'm definitely excited to race," Birtwhistle explained, "I had these visions of tearing the world up in training leading into it but unfortunately that's not the case."
"I'm tracking pretty well for this early point of the year, this will be a really good indicator for where things are at and obviously it's a big day out for me, over double the normal distance that I race, if all else fails it will be a great training day.
"I'm looking forward to it and am really excited, I'll give it everything and have a red-hot crack and see what happens."
Going the distance
The step up from Olympic distance can be a big ask, especially when not dedicating oneself wholly to longer distance races, and Birtwhistle is fully aware he should expect different challenges along the way.
"I'm going in pretty blindly at this stage still," he admitted, "as I get a bit closer, in the last few days, I might ask some beginner questions to some people."
"I think really I'm not changing too much, my training plan is still exactly the same as it would have been otherwise, I'm just spending a bit more time on the time trial bike which is a nice change.
"The only real thing I need to wrap my head around is the nutrition which is obviously quite a lot different to Sprint and Olympic distance that I'm used to, that will be something that is completely new to me but it's all a part of the excitement of doing the first one."
But at least he knows there will be the support of his fellow Tasmanians to power him home.
"I'd love to get a bit of help out there to carry me through the course because no doubt it's going to be a tough one," he said, "I don't know the roads too well but I've heard it's hilly so I'll be expecting a tough day which I think will be hurting most people's legs through the backend of the run."
"I'd love a bit of home support, I know I'll have my family down there to support and it's just nice to have an easy race to get to, I can just pack up the car and drive down.
"It's going to almost feel like a local race for me but it's obviously that next level up which is really cool."