Javier Gomez was delighted to overcome a whole host of challenges to take a comeback win at IRONMAN 70.3 Mossel Bay on Sunday.
The main hurdle was a protracted injury layoff but the 40-year-old Spanish legend was also forced out of the rescheduled IRONMAN World Championship in the middle of last year through COVID at a time when his training had been going incredibly well.
'Great to be back'
And even leading into this South African race, Gomez revealed he didn't have the optimal kit with him, explaining: "I didn't have my skin suit with me, so it was quite challenging swimming with a tri suit with back pockets. I felt that I was doing extra effort just to move forwards.
"On the bike it took me a while to find my rhythm, I wasn't very comfortable for the first 30-40km. Towards the end I felt a bit better and could push a bit harder, and I knew it was going to be a hard run course so I wanted to not to be too tired.
It was great to be back after one and a half years of no racing internationally.
"I had so many problems and injuries, but I finally got to train quite well for the last few months and I felt ready." Gomez added – and it's great to see him back.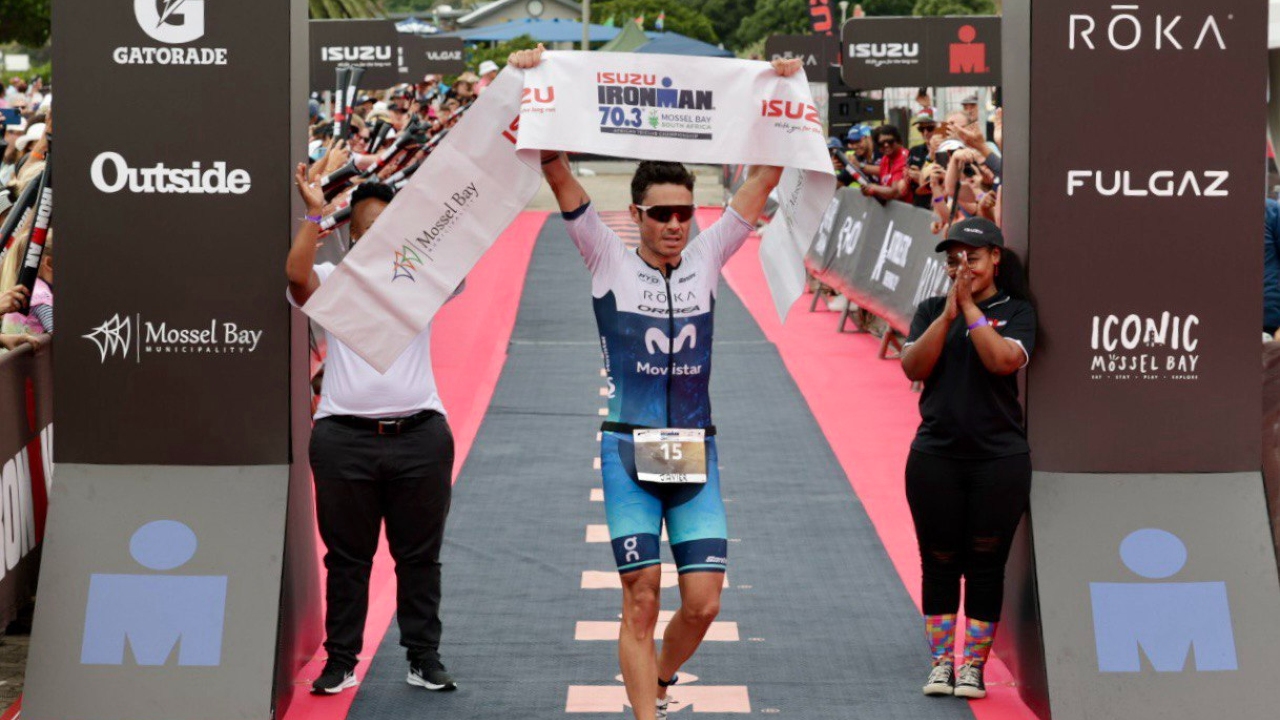 Next up he heads to New Zealand for IRONMAN 70.3 Taupo next month.
Cruise control for EPB
Things were altogether more straightforward for winner of the women's race, Emma Pallant-Browne.
The South African-based Brit only had two rivals to overcome but she did so in style, finishing nearly seven minutes in front of Magda Nieuwoudt after taking the lead on the bike leg and kicking further clear on the run.
Afterwards she said: "I live in South Africa, so any time there is a race here it's perfect for me. This is pretty much my home race, we live in Johannesburg, and we were able to drive here with the dogs.
"I did a really good five week block at home coming into this race. It was just what my body needed to stay in one place and get some consistent training in. Johannesburg is at altitude, the weather's great and I have my treadmill and turbo all my set up, so it went really well."
Pallant-Browne added: "I know that Magda's had her best year so far, she's won four races abroad [Challenge events in Frejus, Gunsan, Davos and Sanremo].
"And I've ridden with her before so I know she's very strong and we live by each other and try and train together so definitely knew she was stronger than last year, so I was looking forward to a good battle and to try and make it an exciting race."