Jess Learmonth is set to return to Arena Games action in London this weekend and is looking forward to experience the format in a venue packed with fans.
Learmonth, who won Olympic gold for Team GB in the mixed relay last year, missed out on the Arena Games opener in Munich a fortnight ago but will compete before what is virtually a sell-out crowd at the London Aquatics Centre.
Speaking on the Arena Games Triathlon Shorts / Short Chute podcast powered by Zwift, Learmonth admitted she had not been convinced about the format beforehand.
Clear potential
But having competed in and won the inaugural one-off Arena Games race in Rotterdam 2020, she soon saw its potential.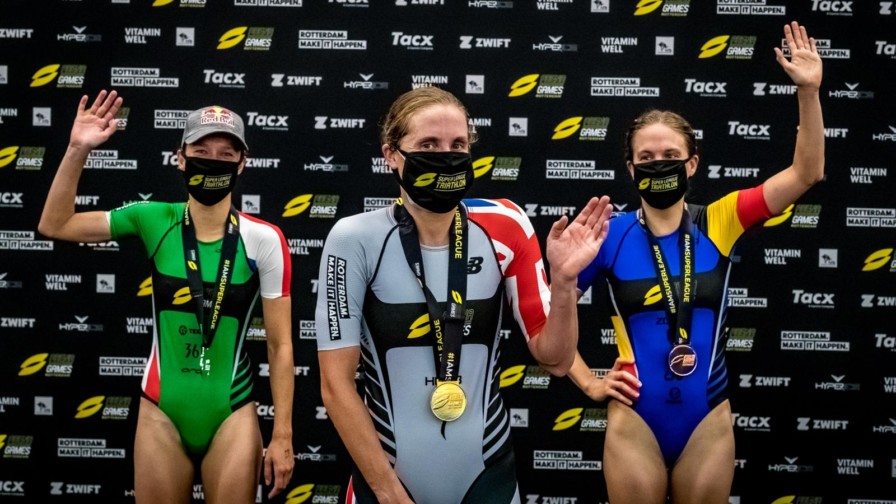 Learmonth said: "At first, I thought 'surely not, how is that going to be entertaining for people?'
"I was really up for the pool swim because I'm game for lane ropes and I think we should have them in triathlon. If everyone had their own lane ropes, we'd all be fine!
"When we got there, I couldn't believe it, because it was Covid as well. When you imagine how good it was and then you think what if there were actually crowds there?
"They made the spectacle so good. I just thought this is brilliant. How good is it that it is all in one place."
Easier to relate
Part of the attraction, according to Learmonth, is the way supporters are able to see the action so close at hand and watch triathletes doing things they could attempt at their local sports centre.
She said: "People who are watching can see how fast you swim and relate to it because they will get in a pool that's 50 or 25m long.
"On the bike, they may not know how much we weigh, but they can see what watts we are putting out.
"Then on the run, we're on the treadmill, so it's so much more relatable to the people that are watching, I think, rather than watching people swimming in a lake and thinking 'she might not be going fast'.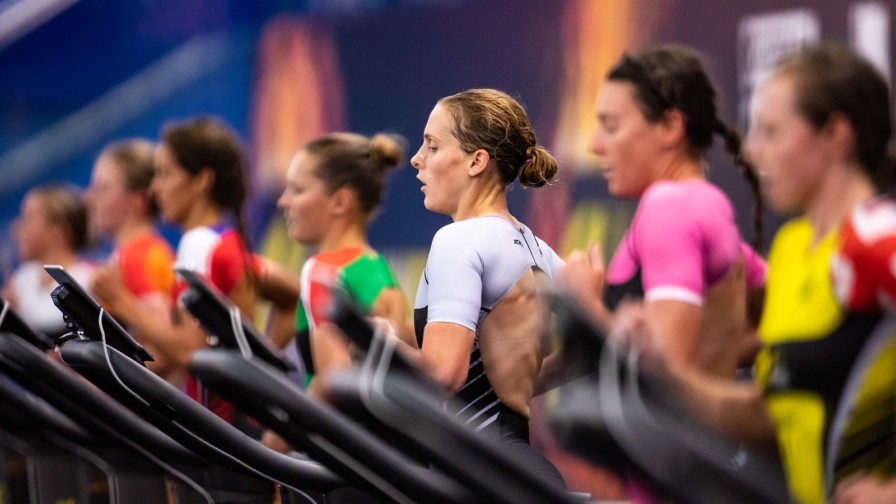 "I think it was brilliant and I am really excited to see what it will be like with the crowds."
Beth Potter dominated the women's race in Munich but is set to face a tougher-looking field in London on Saturday.
Not surprisingly there will be a strong British presence, including Georgia Taylor-Brown who famously won that Mixed Relay gold alongside Learmonth in Tokyo last year and then went on to pip her to the overall Super League Triathlon crown.