Joe Skipper says the most lucrative races will be the ones to attract the best fields going forward – regardless of history or prestige.
Chatting to Tim Ford on the latest 'Talking Triathlon' podcast, which is embedded below, the British long-distance star discusses where the sport is going, especially in light of the recently-announced link-up between the PTO and World Triathlon.
That will recognise the PTO Tour as the official World Championship Tour of long-distance triathlon, somewhat confusing as the distance will 'only' be 100km and there is already a World Long Distance Championships as well as both the IRONMAN World Championships and the 70.3 Worlds.
PTO in pole position
There was just a week between the PTO Asian Open and the 70.3 Worlds last month which impacted the fields in both, but Skipper is adamant that money will win out going forward, regardless of official titles.
He said: "You don't need to work with the ITU to call it an official World Champs. If you call it a World Champs and you have $2 million of prize money in there, I'm going to guarantee you all the top athletes are going to turn up.
"It doesn't matter whether or not you call it an official one because we already have a technically official ITU World Long Distance Champs… but it's never had a strong a field as Kona because the money's not as good.
"That's the thing. If you have really good money in a race, people will turn up."
No problem with being motivated by money
With Skipper's forte at more than double the distance of the PTO races, he's not benefitted as much as many athletes from the increased prize money in the sport.
But asked by Ford if the PTO theoretically announced a race the same day as the IRONMAN World Championship over 200km and with a prize purse five times bigger, would he be tempted?
"Oh, yeah, I'd pack up and head off. I've got no alliance. I would just want to make the most money you can. I mean, you've only got a certain amount of years there that you can do it for, haven't you?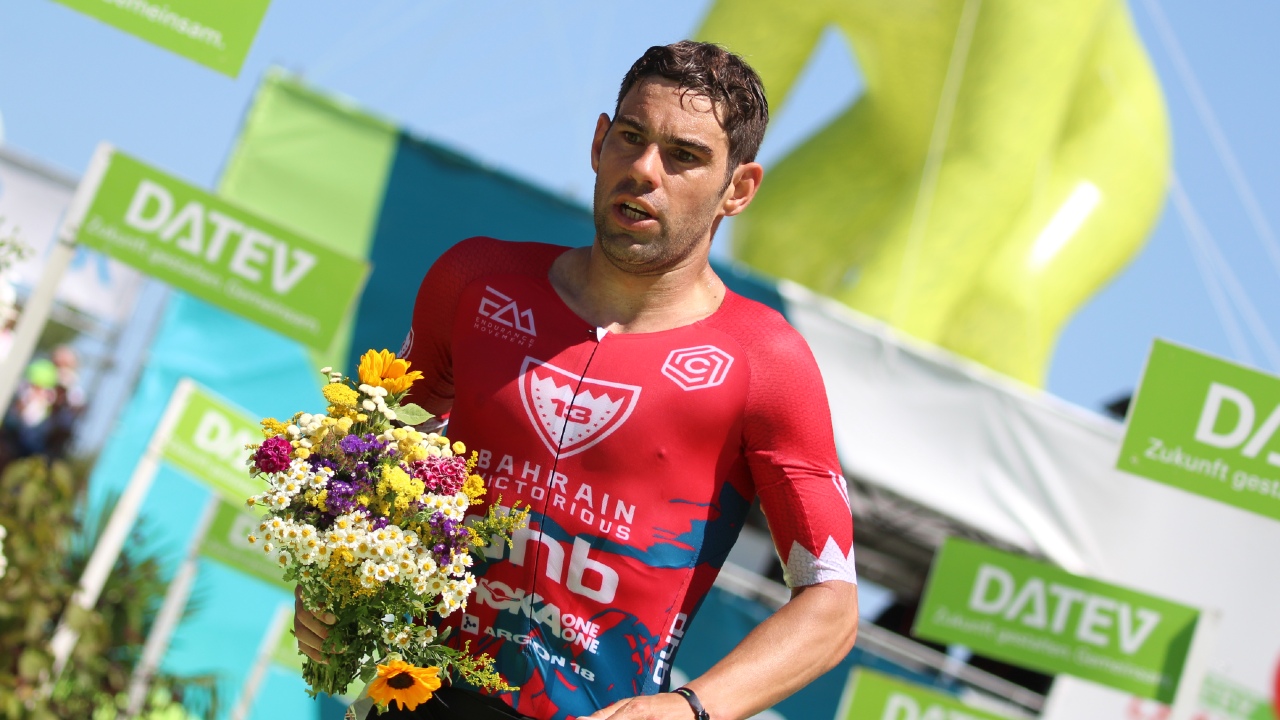 "It's funny, I've seen a lot of people being quite critical of Kristian [Blummenfelt] for doing all the racing, saying, 'oh, he's just motivated by money'. And I'm like of course he is. What's the problem with that?
"I think fair play to people like Kristian. If you can go around and make as much money as possible and you enjoy doing it and you're getting the results, well done, go for it.
"If you set up a business, you're not doing it to make nothing, are you? You're doing it to make money.
If you're a triathlete, you're a self-employed person. I mean, when you retire, no-one's going to come out and give you a handout, are they? Of course you want to make the money.
"And I'd say the reason [for some being critical of Blummenfelt] is because, don't you think a lot of people in triathlon are like hobby pros? They do it because they like triathlon, it's a hobby. But they've always got some kind of back-up plan that they fall back to. They might have had a decent degree and they were working a good job beforehand and they're like, 'oh, I'm actually pretty good at triathlon, so I'll make the most of what I can, but my career is going to be this when I finish'.
"But for other people like me, I haven't got a back-up plan, I'm just all in on triathlon."