Jonny Brownlee will look to kickstart a crucial season for his Olympic qualification bid with two races in the space of a week – WTCS Cagliari on 27 May, followed by the European Triathlon Championships.
The three-time Olympic medallist, who struck gold with Team GB in the Mixed Relay in Tokyo, has raced just once so far this season, when seventh to Norway's Vetle Thorn in the Europe Triathlon Cup Quarteira in late March.
But in his column in the Metro he confirmed: "My first big race of the year will come next month in the World Triathlon Championship Series event in Sardinia and then the European Championships in Madrid will follow that in June."
'Paris is not a free hit'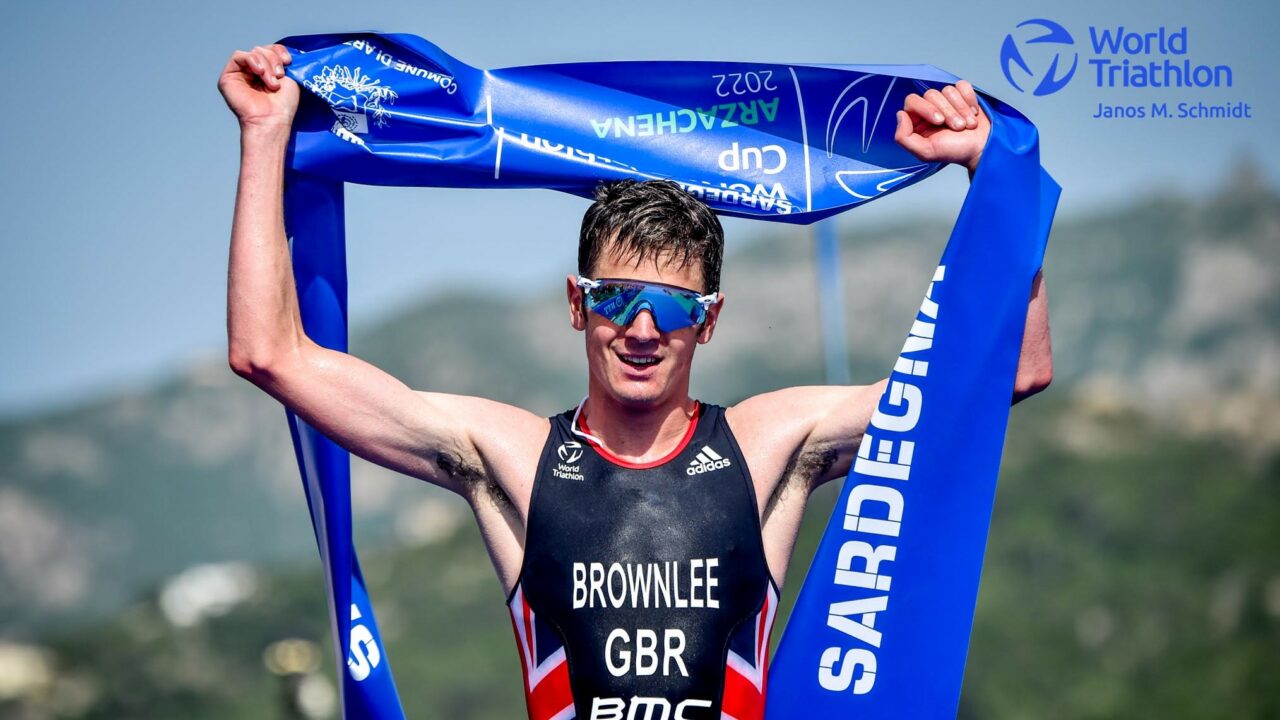 Brownlee's overriding target is a fourth Olympic Games following London 2012 when he won individual bronze, Rio 2016 when he collected the silver and of course Toyko in 2021.
At both London and Rio his brother Alistair claimed gold, but he is now focussing on middle and longer distance and soon makes his seasonal reappearance at the PTO's European Open on 6 May.
And talking about his current motivation in his Metro column, Jonny said: "I thought so much would change, especially with my brother Alistair now having retired from Olympic triathlon competition, but I am a routine person and thankfully it all feels the same as I try to qualify for next year.
"Going into Tokyo in 2021 I thought 'this is it, my last shot at an Olympics' but this time I go in with contentment at what I have achieved so far. I have a little more relaxation about me in training – not loads but enough to make me feel a touch less pressured from the outside.
"Paris is not a free hit but more a chance to go and prove to myself I can still cut it at elite level. Having that mindset is really helping me. I have learnt every session doesn't have to be perfect. I am a lot more level-headed."
Generation game
Alex Yee, who was inspired by watching the Brownlee brothers in action at London 2012, is in pole position for Team GB ahead of Paris after beginning his season in perfect style with victory at WTCS Abu Dhabi and he too is on the start list in Italy.
But Brownlee underlined he still has much to offer when he added: "We write people off a bit in elite sport when they enter their 30s but I'm 32 and feeling fit and up for the challenge. Perhaps you feel you have to keep on proving yourself and that drives you on."
He ended last season by demonstrating exactly that when finishing the Super League Championship campaign on the podium alongside relative youngsters Hayden Wilde and Matt Hauser, who are both 25.