Coming up next weekend, the PTO European Open in Ibiza – on paper at least – offers one of the strongest fields we've ever seen in non-drafting middle and long distance triathlon.
We saw some great racing throughout 2022, but as we highlighted in our year-end reviews, there was a consistent niggle of frustration too. The races and battles we really wanted to see, time and again, never quite happened due to injuries, illness, crashes and the like.
There's no guarantee the week or so won't see many similar stories repeated, but for now, I want to focus on two athletes who themselves have spent far too much time on the physio couch rather than the race course in recent years, Jan Frodeno and Alistair Brownlee.
What's left in the tank?
Frodeno, for many, is quite simply the G.O.A.T. That so many of his peers would put that label on him is evidence enough that is not hyperbole. Anyone reading this will likely not need me to revisit his palmarès.
In a similar vein, Brownlee is overwhelmingly regarded as the finest male short-course athlete ever. At his peak, practically bullet-proof across all three disciplines, he changed the game in draft-legal triathlon. Two Olympic gold medals tells you how good he was.
But, should we really be focussing on two 'senior' athletes who have consistently struggled to start? One – Frodeno – who doesn't have a ranking of any kind, having not even finished a race for 20 months. At #40, Brownlee is hardly statistically significant in a rankings sense, with impressive wins in Swansea and Sweden, being sandwiched by a long list of start lines he wasn't able to make.
Even this year, both have had to send in sick notes for Oceanside and South Africa.
So, do we just write them off now and move on and focus on the new guard? I don't think so.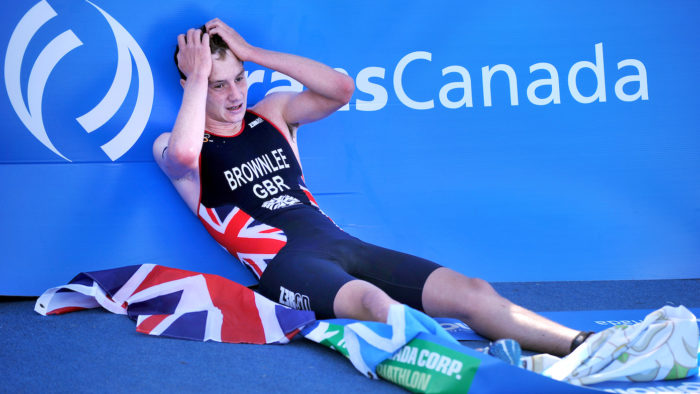 Window of opportunity
Alistair Brownlee turned 35 just a few days ago, while Jan Frodeno will reach 42 in August this year. With Jan perhaps in his final year of professional competition, the opportunities to see what both guys have left – in the same race – are few. That should be savoured.
Wherever and however you rate each athlete in a subjective all-time list, I don't think anyone can argue that these are now two of the all-time greats of the sport. Time and time again, overcoming obstacles along the way, they have found a way to win on the biggest stages in our sport. Usually, several times over.
Way back in the days of what was the Abu Dhabi International Triathlon, I remember Faris Al-Sultan, Kona winner in 2005, who was towards the end of his career at the time say the following. Reflecting that age meant that he had to choose his battles, rather than be at his best all year, he said:
"I'm not as good as I once was… but I can be as good as I was, once."
I think that's quite apt.
Time waits for no man, and extended periods of dominant victories, season after season, with both Frodeno and Brownlee looking untouchable are probably behind us.
But – and I could be proved wrong – I still believe that we will see at least one 'wow' performance from both athletes this year. They are simply too good, and too driven to be on tour and settling for consistent top-10's.
There's another reason to savour the opportunity; it doesn't happen very often. Let's take a look back at some of their highlights…
IRONMAN World Championship 2019
This race was up there with one of Jan Frodeno's finest hours – but from a Frodo / Brownlee perspective it was, perhaps, one that got away in terms of a true mano a mano battle.
At the time, Alistair's only full-distance experience was a very wet and swim-cancelled IRONMAN Ireland win, which secured that first and so far only, Kona start. With Brownlee a debutant and Frodeno already a twice Kona winner, there was no guarantee that we'd get the sort of battle many hoped for, especially with the storied history of Kona debutants. Still, things started well.
After strong swims, the strong pace on the bike from the opening kilometres saw Brownlee, Frodeno and Tim O'Donnell clear at the front, before a puncture left the Brit in need of neutral service. He was quickly back into the race, but a big surge to get himself back to the front was potentially going to cost him later.
We'll never really know, but ultimately, this was an absolute masterclass from Frodeno. He not only put in a late attack to reach T2 solo, but also added his best Kona run to break the course record in the process.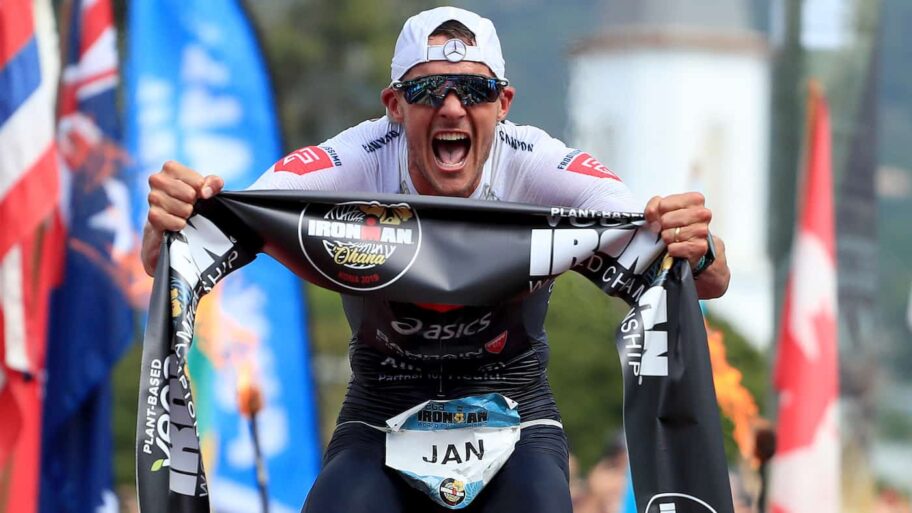 On that performance, twice Kona champion Chris McCormack recently told us:
"At the end of the day, Jan Frodeno's 2019 Kona is the best performance in Kona I've ever seen in my life. And you're talking to a guy who has watched that race since 1984."

Chris McCormack
COVID cancellations and injuries to both athletes mean that we might never see them side-by-side on the big island again.
IRONMAN 70.3 World Championship 2018
Held in Port Elizabeth, South Africa, the 2018 IRONMAN 70.3 World Championship was to many observers, one of the greatest triathlon races of all-time.
For the Pro men, the pre-race talk centred around the presence of three all-time greats of the sport – Jan Frodeno, Alistair Brownlee and Javier Gomez – going head-to-head over the middle distance. The best-laid plans can often fail to deliver a dish that lives up to the quality of the ingredients, but on that day at Nelson Mandela Bay, we were served up with something truly banquet worthy. It was pure triathlon gold.
Frodeno led out of T2, Brownlee soon made the pass, only for the German legend to repay the compliment and move back into the lead soon after.
Gomez was far from out of it, he steadily caught Brownlee and then moved into second place, before setting his sights on chasing down Frodo. He bridged up to the shoulder of the German star, before Frodeno had another ace up his sleeve and put in a mid-race surge that Gomez could not respond to. That propelled Jan to what would be a 1:06:34 run split, while Javier was briefly in pain, which allowed the double Olympic champion, to recapture second place and run on to claim the silver.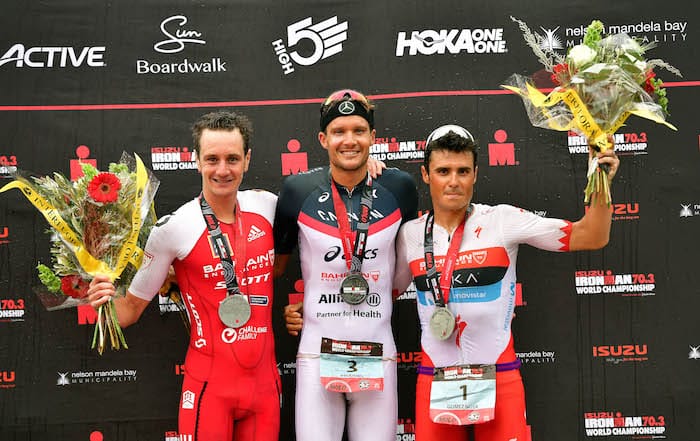 There's no Gomez this time around, but if Kristian Blummenfelt was part of something similar, we'd have a truly special race from the winners of the last four Olympic Games triathlon events.
Short-course years
Believe it or not, those two events are the only times that Frodeno and Brownlee have crossed paths in the longer distance world. Not only that, their last short-course meeting was almost TEN YEARS ago, with the German finishing almost a minute behind in what was a sprint-finish in Hamburg between the two Brownlee brothers.
Their draft-legal years are of course dominated by the Olympic Games.
At London 2012, Brownlee produced a performance that is certainly in contention for the best ever over the draft-legal, Olympic distance format. Would anyone have beaten him that day?
While Frodeno was the defending Olympic champion in Hyde Park, come race day all expectations were on a Brownlee / Brownlee / Gomez trio in some order. That's how it played out – something of a rarity in Olympic Games triathlon to that point – with Javier Gomez taking silver, separating the two British heroes, on a memorable day in the capital.
Frodeno performed well – he was right in the lead pack starting the run – and while he crossed the line in sixth, he was still more than a minute in arrears of Alistair at the finish line. His time in the short-course world was drawing to a close.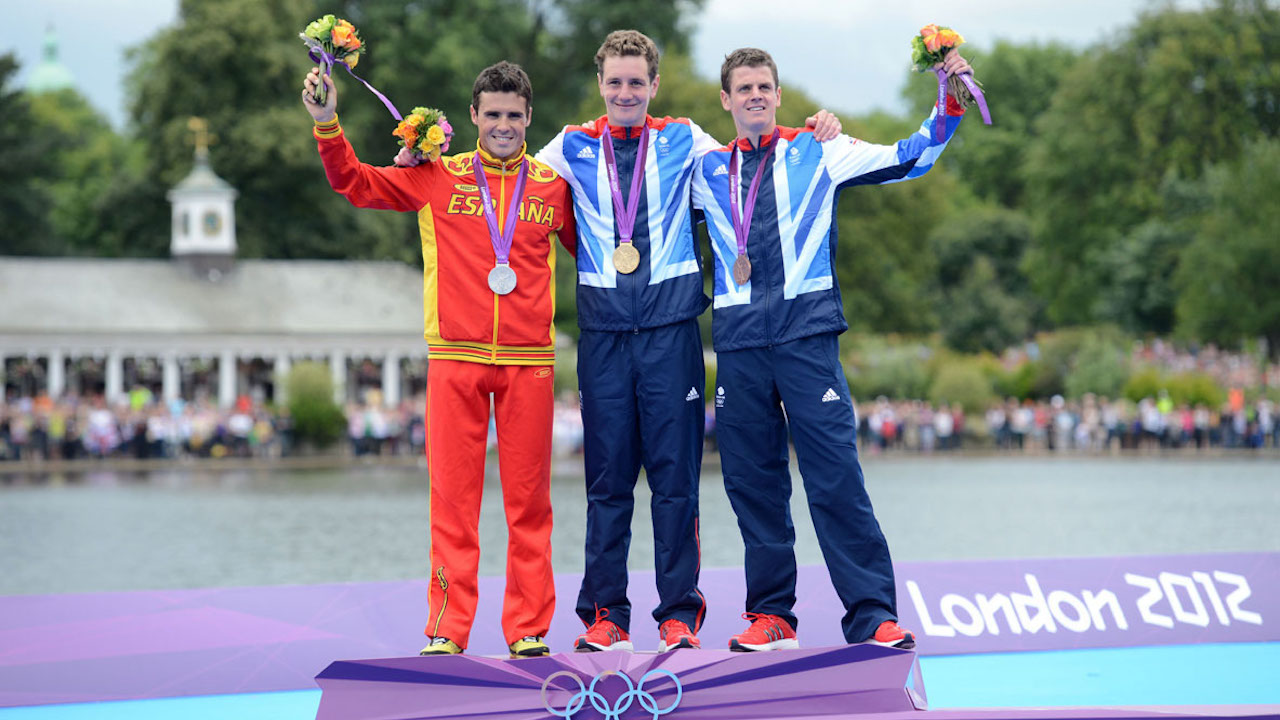 Four years earlier of course, Frodeno had been the surprise winner in many eyes – but not his – in Beijing. He sprinted away on the blue carpet from Sydney champion, Simon Whitfield, to claim 2008 Olympic gold. Little was expected of Alistair that day; he was just 20 after all and, despite Junior and U23 success, was still very early in his Senior career. Brownlee raced in what would become typically aggressive style on the run, leading the pack until around the 6km mark, eventually dropping back to 12th.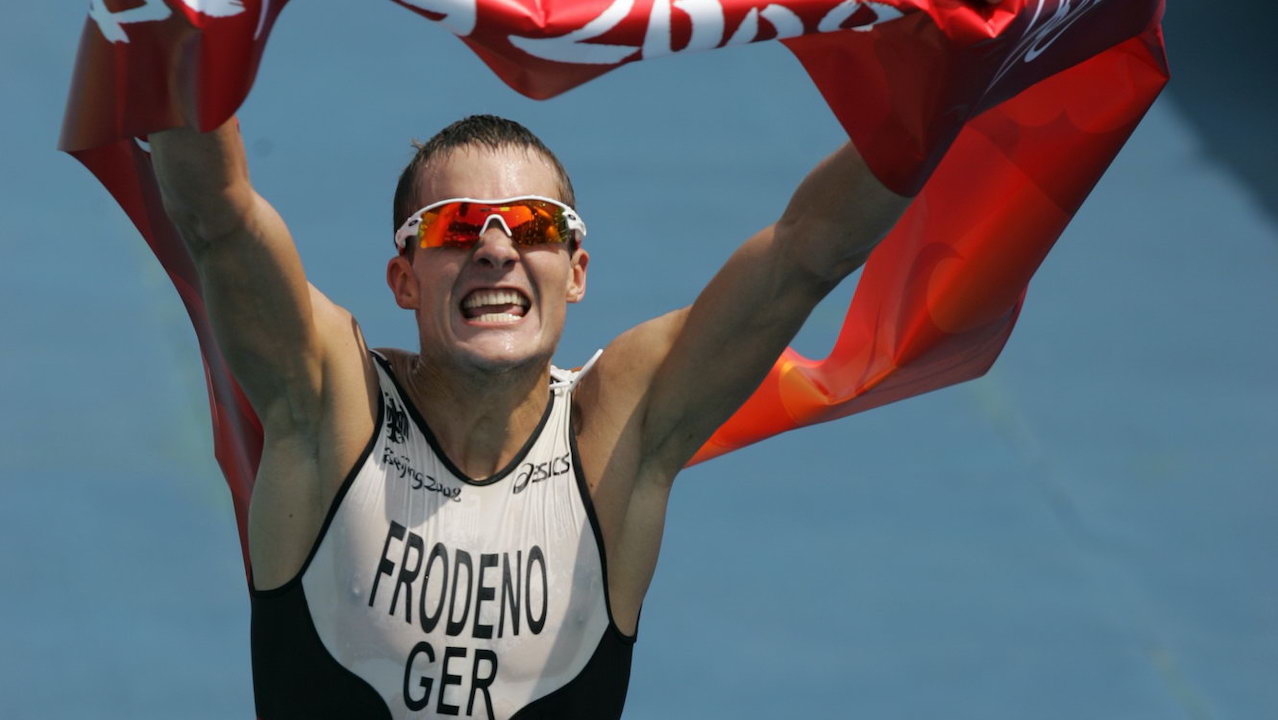 Those Olympic Games perhaps came 12 months early for Brownlee. A year later (2009) he went five from five in the newly formed ITU World Championship Series (known today as the WTCS), winning in Madrid, Washington, Kitzbuhel, London and the Gold Coast Grand Final. Third in Gold Coast, was the closest that Frodeno got all year, and the passing of the short-course torch was underway.
Coe vs. Ovett?
When I look ahead to Ibiza, I can't help being reminded by a rivalry from another sport. Even now, more than 40 years on from their most memorable battles, Sebastian Coe and Steve Ovett are two of the most recognised names in athletics in the UK, even to a casual observer.
Middle-distance royalty over 800m, 1500m and the mile, their rivalry at the 1980 Moscow Olympics is remembered vividly. Both claimed Olympic titles, European Championships and multiple world records. Remarkably, they raced each other only seven times in 20 years. Quality over quantity.
I don't know how many more times we'll see Frodeno and Brownlee on the same start line, and only time will tell if one or both can still produce at their peak.
But, I do know that I want the opportunity to see it. And you should too. Tune in next week.
Until then, just keep your fingers crossed that they make it there in one piece…